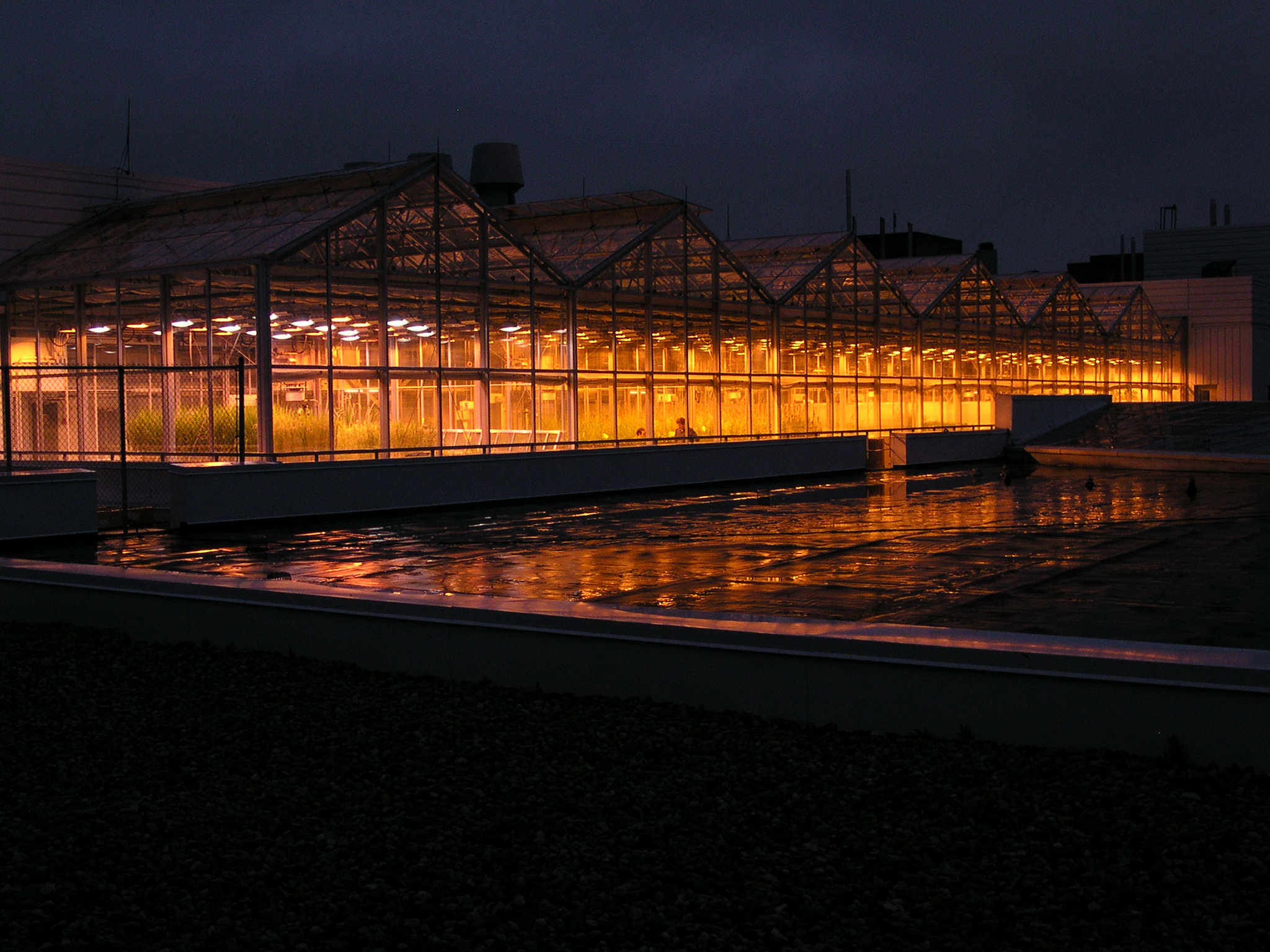 Size: 95 sq ft / 8.8 sq m
The greenhouse is made up of 4 (58 m2) gutter connected greenhouse compartments, 1 (116 m2) gutter connected greenhouse compartment, 1 (14 m2) gutter connected greenhouse compartment. The 116 m2 greenhouse is essentially two 58 m2 compartments without a dividing wall, so it functions as one large greenhouse. Each greenhouse compartment has 2 fixed benches (6.1 m2) and 3 rolling benches (8.8 m2). The 14 m2 compartment houses a small teaching collection. 
The greenhouse uses Priva Computers software for climate control. Data logging is available for greenhouse environmental conditions (including such things as soil temperature) as well as outside weather conditions. Speak with the Phytotron Coordinators about retrieving data during your experiment. 
All greenhouse compartments are equipped with supplemental 1000 W HPS lights.
Zones 2, 3, and 4 are air conditioned. Zones 1, 5, 6, and 7 use evaporative coolers. 
For More Information