Release/Renew Your IP Address
Releasing and Renewing the IP address of the computer will fix most minor glitches and errors. It also refreshes the internet connection, which allows other changes and troubleshooting to take effect.
Windows (All Versions)
1. After finding your IP Address, keep the command prompt open. If you have closed it, follow the instructions found in our IP identification page. 
2. In command prompt, type "ipconfig /release", and press enter. Wait for the command to be processed, and then type "ipconfig /renew" and press enter.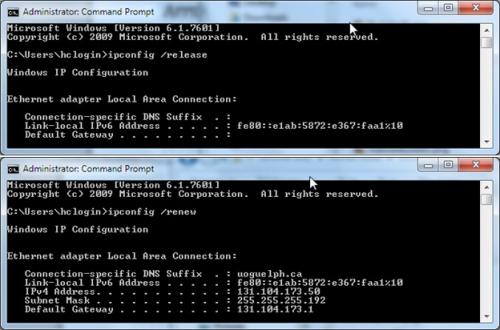 3. If your IPv4 Address has changed, attempt to access the Internet. If you still cannot access the Internet, proceed to one of the following links depending on which IP address you get:
192.168.x.y
169.254.x.y
10.10.x.y 
Macintosh OSX
1. With the Network Preferences open to your Ethernet connection, select 'Advanced', then 'TCP/IP'. 
2. Click 'Renew DHCP Lease'.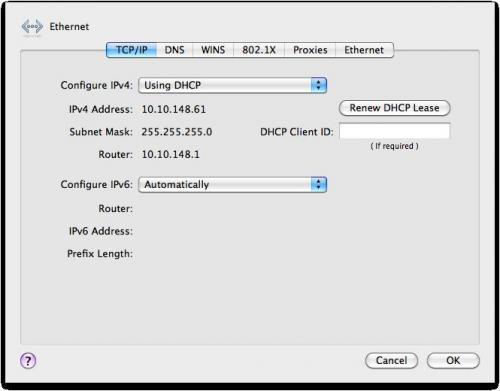 3. If your IPv4 Address has changed, attempt to access the Internet. If you still cannot access the Internet, proceed to one of the following links depending on which IP address you get:
192.168.x.y
169.254.x.y
10.10.x.y