New Microsoft Teams Feature: Breakout Rooms!
The update that many have been waiting for is finally here! Microsoft has updated Microsoft Teams to allow you to create breakout rooms in your meetings. Breakout rooms allow you to break a large group in a Teams meeting into smaller, semi-private meetings for group discussions, and then bring the group back into the larger meeting. These are fantastic for small group brainstorming activities or organizing small networking events during your larger meeting.
You can learn all about breakout rooms and how to use them in your next meeting in this blog post from Microsoft:
https://techcommunity.microsoft.com/t5/microsoft-teams-blog/breakout-rooms-generally-available-today-in-microsoft-teams/ba-p/1968481
or this YouTube video: 
https://www.youtube.com/watch?v=Nq2pbPtMZGk
Meeting organizers can create up to 50 breakout rooms, and either automatically assign attendees randomly to these rooms, or assign them manually. Breakout rooms quite literally break out from the main room, and attendees can either re-join the main room themselves or will be brought back into the main room when the organizer selects to close the breakout rooms.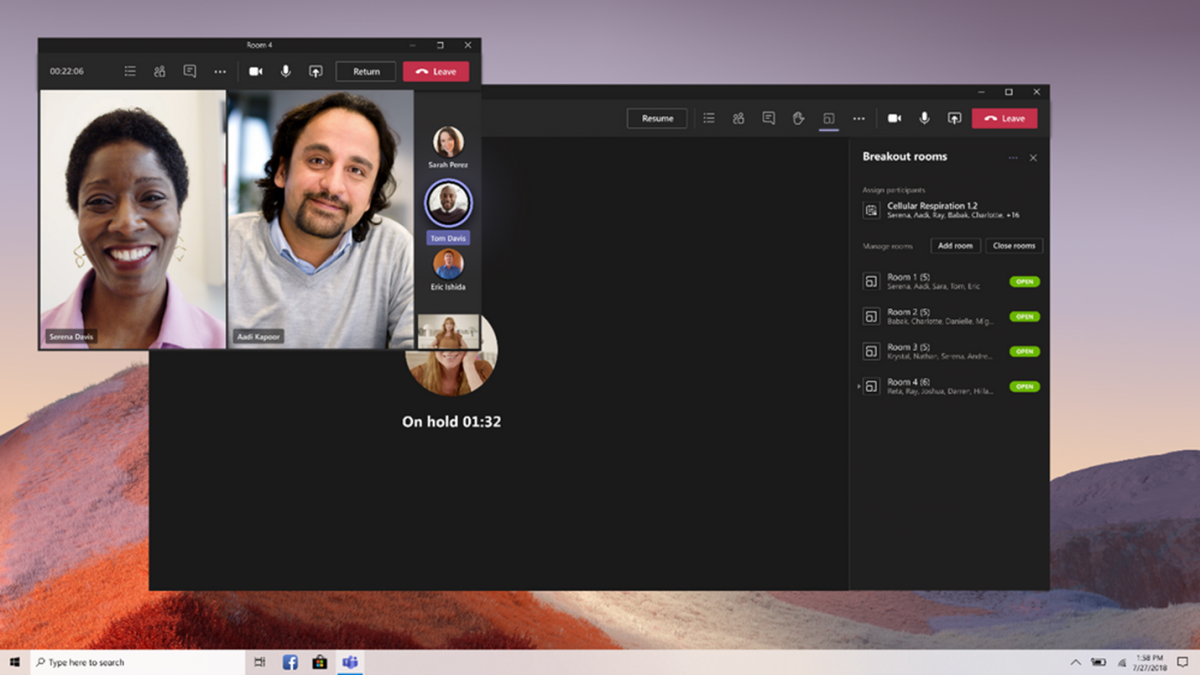 A few notes on Breakout Rooms:
Breakout rooms are currently listed as a "Preview" feature so there may be small bugs or issues that occur until this feature is considered a fully published feature. CCS has tested these features and found the odd person was not put into their breakout room after the ten-second countdown finished, but they were able to join it a few moments later.
Breakout rooms should be compatible with the web, desktop and mobile versions of Teams.
Only the meeting organizer can create breakout rooms – Microsoft has pointed out that there is currently no way to delegate this responsibility, but it is planned for a future update.
The organizer can join any breakout room once the breakout rooms have started. The organizer is then free to move back and forth between the 'main event' and the breakout rooms.
The breakout rooms have a chat function, and these chats appear to be open only to the meeting organizer and the participants of each specific breakout room. There does not appear to be any way for attendees to move from one breakout room to another. These chats are only open to new chat messages while the breakout rooms are open – once the breakout rooms close, participants can see the chat in their list of chats but cannot post new messages.
We are very excited to announce this new feature, as it further strengthens Teams as a collaboration platform. We anticipate breakout rooms are going to be very popular and we are excited to see the new and innovative ways the University of Guelph students, faculty and staff are able to use this new technology!
For other new recently released Teams features for more secure meetings (lobby functions, keeping attendees muted, etc.), visit this CCS News article: https://www.uoguelph.ca/ccs/news/teams-meeting-options