The WiFi Residence Expansion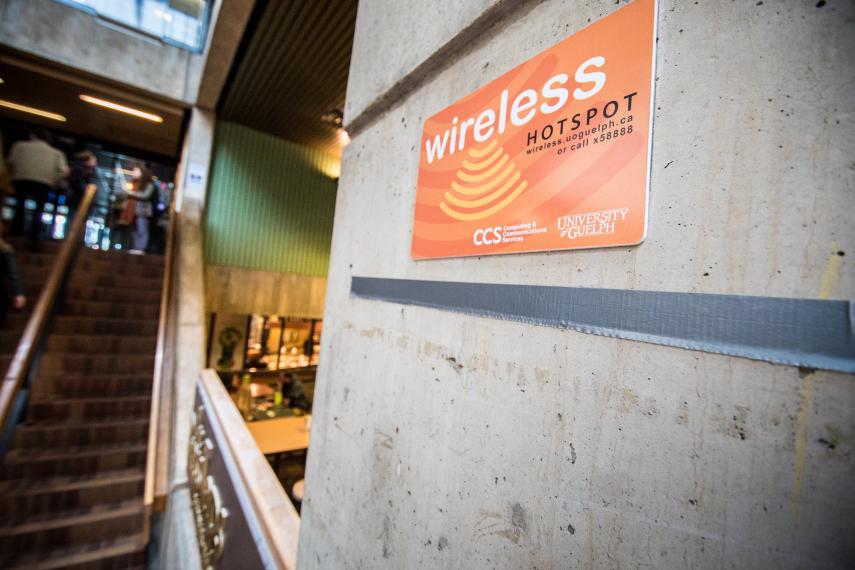 In the summer of 2016, CCS accomplished a tremendous feat: the deployment of wireless internet (WiFi) in all residence buildings on campus. With the explosion of mobile devices in the last decade, and many students in higher education spending four or more hours online every day, it was clear that this was a critical investment to make in our infrastructure, and in our students.
The benefits were clear:
Improve the student experience and meet the current demand for connectivity
Enhance on-campus collaboration, productivity, and access to educational resources
Maintain U of G competitiveness with other universities (many students rank WiFi connection as a critical factor in choosing a university).
The WiFi expansion was a significant undertaking, entailing the addition of more than1,700 wireless access points. At the project's inception, only 1,000 access points existed on the U of G campus in its entirety. "This project resulted in us essentially tripling the size of our wireless network," says Tom Herr, Manager of Network Infrastructure, who led the implementation. "And these 1,700 new access points are only in residence. The proposed phase II of this project involves deploying additional access points in other buildings across campus. We now have a definitive roadmap to follow for future WiFi deployment and improvements, including a planned life cycle refresh strategy to ensure our technology stays current and relevant."
There were significant challenges inherent to this implementation. Herr explains the many architectural problems faced by the team. "Some buildings on campus were originally built 100 years ago, and for some reason they weren't thinking about WiFi back then," jokes Herr. "Working with concrete, steel, copper, and other materials certainly kept us on our toes." The team was also working with brand new technology for them, which can often bring with it unexpected risks and growing pains.
There were many successes as well. The team leveraged collaborative partnerships with Student Housing and Physical Resources, both of whom had a vested interest in the success of this project. The team also completed the implementation in record time, and negotiated with the vendor to stay under budget. "We have a great team, and great collaborators," says Herr. "All who were extremely dedicated to making this happen for our students, and on time. I'm really proud that we made it happen."