Animal Programs
The care of animals is a multidisciplinary field, in which professionals often require an understanding of animal genetics, nutrition, physiology, behaviour and welfare. OAC offers diploma, undergraduate and graduate degrees in the field of animal science that prepare students to work in various sectors of the animal industry, from animal research to animal production, as well as opportunities in management and health. Those wishing to achieve a Doctor of Veterinary Medicine can take a first step by choosing an undergraduate degree program to develop the scientific background necessary to excel.
Certificates and Apprenticeships
Associate Diploma
Undergraduate
Graduate
*Collaborative interdepartmental programs within the University of Guelph.
What Students are Saying
"I visited the campus when I was in Grade 9 and instantly felt it was perfect. I found it absolutely beautiful and both the campus and the city felt like a great fit for me. Also, U of G is the only university in Ontario that offers an agriculture program." -Natalia Savor, animal science student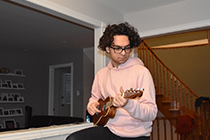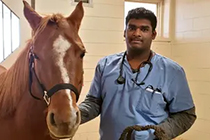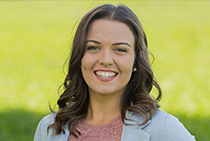 Reasons to Choose U of G