Written by:
By E'layna Baker, OAC communications summer intern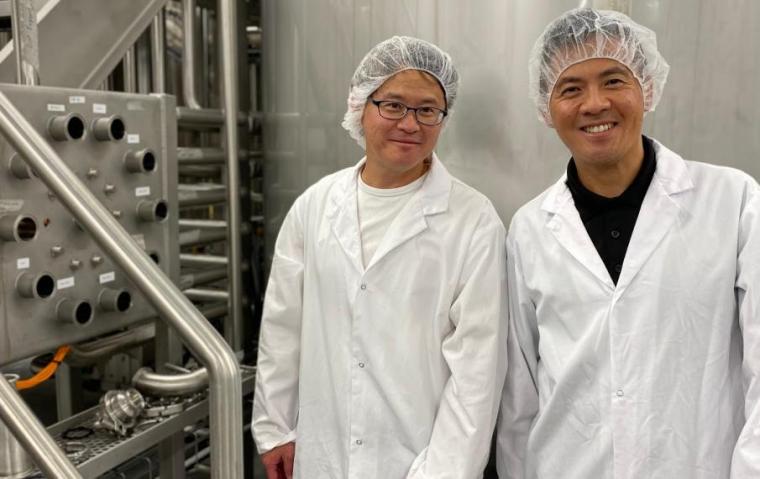 Featuring Erik Lo, Food Science Certificate 1997, and Francis Lo, B.Comm. Agricultural Business 1997
What are the ingredients of true food innovation? As the founders of plant-based yogurt company Yoso, brothers Erik and Francis Lo know the recipe all too well.
Originally from Hong Kong, the Lo brothers belong to a long line of dairy-free food innovators. Their father majored in dairy science at Gatton Agricultural College in Australia before joining his own father in the family business of soy milk manufacturing in the 1940s.
Inspired by watching their father apply his dairy science knowledge to develop new products, the brothers pursued studies in food and agriculture. They planned to move back home to carry out the meaningful and satisfying work necessary to support the family business. 
"We understood that getting the best education in agriculture was an essential step to gear up ourselves, especially if we wanted to contribute our share by serving our family business," says Erik.
But in 1998, the brothers entered U of G's Project SOY competition, in which students develop new products and marketing strategies for soybeans. Without straying from the path of innovation, they found their career trajectory changed.
"Although we had a strong sense of belonging to serve our family business to the day that we almost finished our education at Guelph, we also wanted to follow our gut and innovate," says Erik.
What's the recipe for innovation? 
Years in the making, this recipe may not work for everyone, but it has brought great success to the Lo brothers. 
1) The will to explore the unknown. The duo designed a plant-based spread for Project SOY, which opened their eyes to new ways to incorporate soy into products beyond traditional foods like soy milk and tofu.
The brothers were well on their way to finishing the competition in a strong position but withdrew their product at the final round of Project SOY. Why? Because Erik and Francis wanted to present the best, not second best.  
"We were not happy with the prototype we had come up with," says Francis. "But we felt very strongly about the product concept of the plant-based spread, and to commercialize was the way to go."
After about 18 months of planning and product development, they commercialized their Project SOY concept as Yoso's first product in November 2002. Yoso is now a pioneer brand in the plant-based spread and yogurt markets based out of Cambridge, Ont. 
2) Half a cup of risk. The Yoso brand has presented Canadian consumers with many first-to-market plant-based products. 
"We take pride that we had made our own share of contribution to expand plant-based foods beyond the traditional formats, especially in the soy category," says Francis.
Unsweetened coconut, almond and cashew yogurts and soy yogurt multi-packs are among some of Yoso's first-to-market innovations. The latest addition to the brand's innovative product offerings is Yoats, Canada's first oat yogurt. This creamy product is made from Canadian-grown oats, rich in calcium, protein, probiotics and beta-glucan.
3) Mix in a dash of teamwork. Through their respective roles at Yoso, the brothers share a passion for bringing fresh products to market that support health, communities and the planet. As chief technical officer, Erik oversees research and development, production and quality control. As sales director, Francis is responsible for sales, business development and finance. 
With different educational backgrounds and personalities, the brothers can pool their views and collaborate on business decisions. 
"It's about teamwork," says Erik. "We manage our own departments, then we work closely together as seniors of the company to make sure all the departments can work together to accomplish Yoso's goals." 
Adds Francis, "We may not agree with each other all the time, but we have grown to trust and respect each other more as we get older."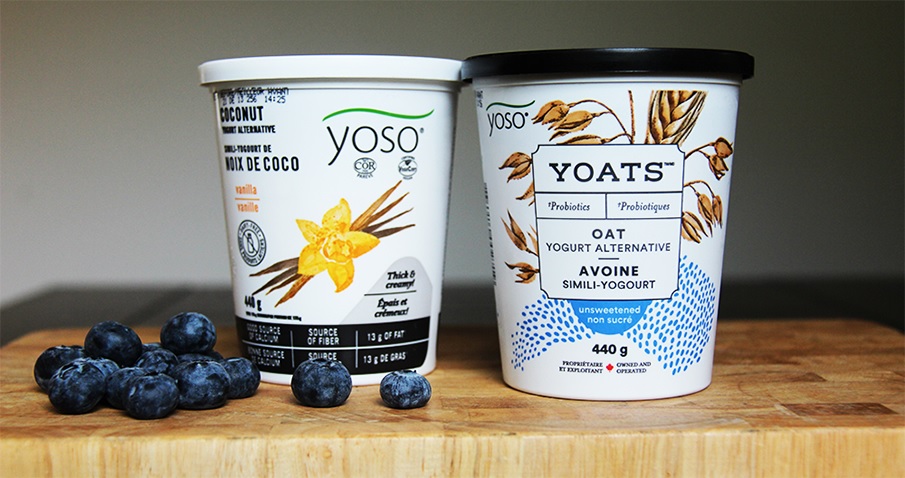 4) Toss in intention. Yoso holds four core values: 1. Believe in ourselves. 2. Our heritage is the catalyst for innovation 3. We see opportunity and pride in providing choice 4. When it comes to food, less is more.
Yoso was born from a gut feeling that plant-based foods can be exciting and different. Erik and Francis wanted consumers to be thrilled about the idea of eating healthier, then set out to provide enough options for them to do so comfortably. 
"We want our products to be relatable to consumers," says Francis. "We need to establish trust with consumers by offering more transparency. This is why we regard 'less is more' so much. Using fewer ingredients and being able to explain to consumers where they are sourced and why they are used is very important to us."
Beyond Yoso, says Erik, "We want our brand to be an inspiration when it comes to innovation and family business." 
Yoso products are sold in major grocery chains including Market Fresh, Metro and Zehrs, as well as independent grocers such as Goodness Me. 
After starting from a simple idea during Project SOY, Yoso has impacted the plant-based foods market, and Canadian agri-food in unimaginable ways for nearly two decades. 
5) Top with open and honest communication. Receiving feedback from consumers has always been an important aspect of the brand's commitment to truly serving the community that enjoys its products. Customers are more like "partners" to Yoso, offering feedback, suggesting changes and setting expectations for future products.
They connect with customers through their online shopping platform and their social media page on Instagram. 
"We learn more about their needs and preferences which evolve over time," says Francis. "Relying on insight from distributors and retailers can be challenging sometimes as they have so many brands and products on their desks."
They continue to advocate for transparency and honesty in the food industry, so that consumers know exactly what product they are buying. Their production facility is gluten-, wheat-, dairy-, egg- and peanut-free. All products are vegan and contain no preservatives, carrageenan or casein.
Erik and Francis Lo have perfected the ratio of ingredients required for true food innovation while growing the Yoso brand. But the journey to innovation never ends. 
The brothers continuously challenge the status quo, paying attention to human nutrition, the environment and communities in a unique way, and have found a true purpose for their product offerings. 
"True food innovation is being different in a meaningful way," says Erik.
This article was originally published in the LIBRANNI 2022 / Vol. 4 [1]
---
Follow @enjoyyoso on Instagram [2], Facebook [3] or Twitter [4]. Or visit their website at yoso.ca [5] to learn more!
---