Stone Road Retail Lands
Overview
The 53.1 acre Stone Road Retail property, located on the northeast corner of Edinburgh & Stone Road in Guelph, is comprised of the following: 9.9 acres Edinburgh Market Place constructed in 1996; 6.4 acres zoned service/commercial, 9 acres high density residential and 27.7 acres institutional/research park. The 9 acre property, leased to Richmond Properties Ltd is comprised of private sector residential townhouses designated primarily for students. 
Leasing Information
For retail leasing information, please call the Real Estate Division at 519-767-5014 or email Kimberley Powell. For residential leasing information pertaining to the Edinburgh Village development, please visit www.richmondprop.com.
Aerial View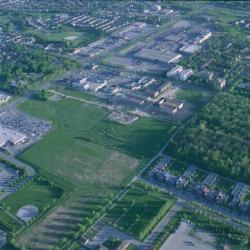 Photos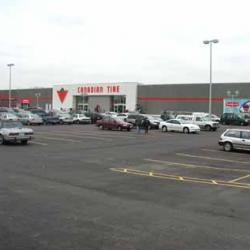 Description
43 acres at the northeast corner of Edinburgh Rd. and Stone Rd., Guelph between Edinburgh Market Place and the West Ring Road.
Location