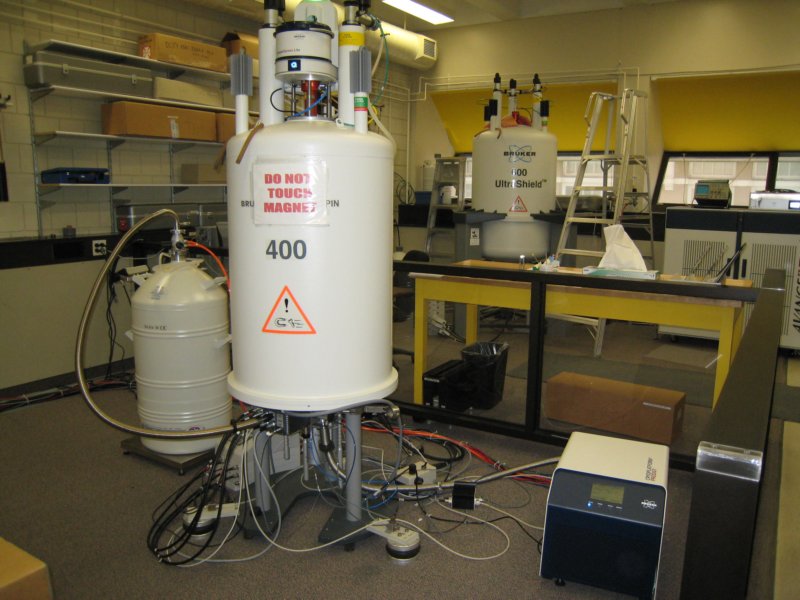 The 400MHz spectrometer is the primary "walk-on" instrument, and is used heavily by synthetic chemistry researchers. It is equipped with an enhanced-sensitivity Prodigy probe which up to 3 times the signal-to-noise of standard room temperature probes. 
Available probes: Prodigy (Inner coil can be tuned to a wide range of nuclei,  outer coil is tuned to 1H and can be tuned to 19F on request ) 
Temperature range: 25 C to 50 C.