India Field School Wins National Award for Academic Programming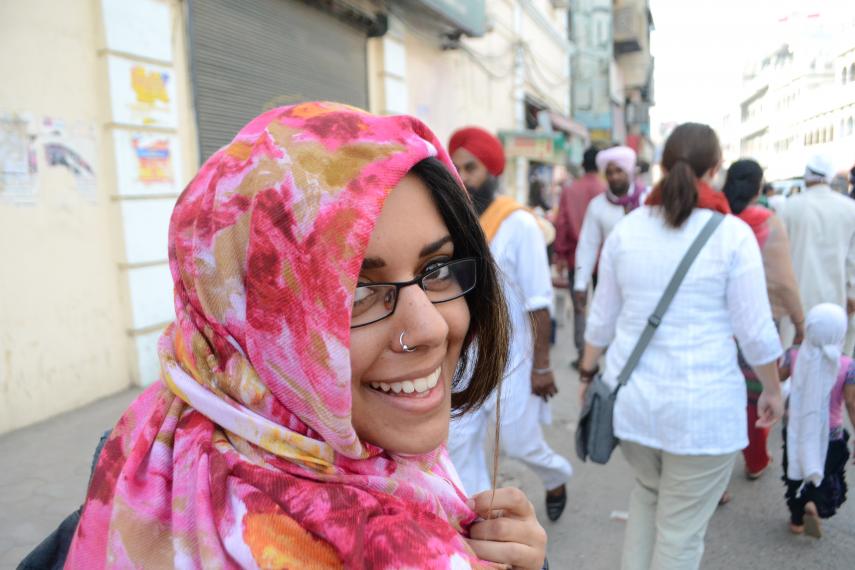 Canadian Bureau for International Education (CBIE) awards the Panorama Exellence Award, academic category to University of Guelph's India Field School at its 50th Annual Conference. This excellence award is awarded to a team or individual who has demonstrated innovation and excellence in design, planning, implementation and management of high quality endeavours in international education.
University of Guelph's India Field School is unique in its educational design and collaborative relationship between academic and non-academic units. The field school consists of a 12-week, for-credit, pre-departure course which combines disciplinary learning in political science with the theory and application of intercultural competence acquisition; students then spend four weeks in India involved in intensive, community engaged, experiential learning. This combination of intercultural learning with discipline-specific content was further enhanced by engaging the students in a research project to measure the trajectory of their intercultural development over the course of the program. The result is a program that is interdisciplinary, sensitive to local host organizations, stimulating to students, and productive in its contributions to the research on teaching and learning in an intercultural context.
Share this page
News Topics