Lynne Mitchell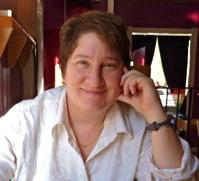 Director and International Liaison Officer
Centre for International Programs
Phone number:
+1 519-824-4120 Ext. 56914
Office:
Level 3, University Centre
Responsibilities
as the International Liaison Office, acts as the first point of contact for the University with respect to international activities and enquiries
directs all aspects of the running of the Centre for International Programs
develops policies related to Study Abroad, Safe Travel, and Internationalization
deals with complaints or concerns about mobility programs
assists with the internationalization of the curriculum and other aspects of living and learning at U of G
intercultural competency training to assist faculty staff and students to navigate and value difference in their work, studies and communities
About
Director, Centre for International Programs and International Liaison Officer, University of Guelph
Lynne has been working in international education for over 25 years. She began at the Centre for International Programs (CIP) at the University of Guelph in 1992 after returning from two years as an agricultural extension worker for the Government of Thailand and became director of CIP in 2005. She is well known across Canada for her contributions to the international education profession and her work with organizations including the International Educators Association of Canada and the Canadian Bureau for International Education. She is currently the Chair of the Education Abroad Advisory Committee For CBIE. Lynne is also the co-author of Worth the Risk: Four Approaches to Safety in International Learning (2000) and Risk Sense: Developing and Managing International Education Activities with Risk in Mind (2009). Lynne has given numerous talks and workshops on a variety of topics relevant to internationalizing post-secondary education and regularly teaches for the International Educators Training Program in Kingston, Ontario. She is also the author of, Ready, Set, Go: An Interactive Workbook for Students Preparing to Study Abroad, and DepartSmart™. These travel orientation resources are used by higher education institutions nation-wide. Lynne's research interests include, the role of international experiential learning in the development of students' intercultural learning and development and the use of communication technology to internationalize students' classroom experience.
Lynne is a qualified Administrator of the Intercultural Development Inventory and the Intercultural Effectiveness Scale. She offers workshops to staff, faculty and students on intercultral competency development and the benefits of diversity and inclusion.