International Women's Day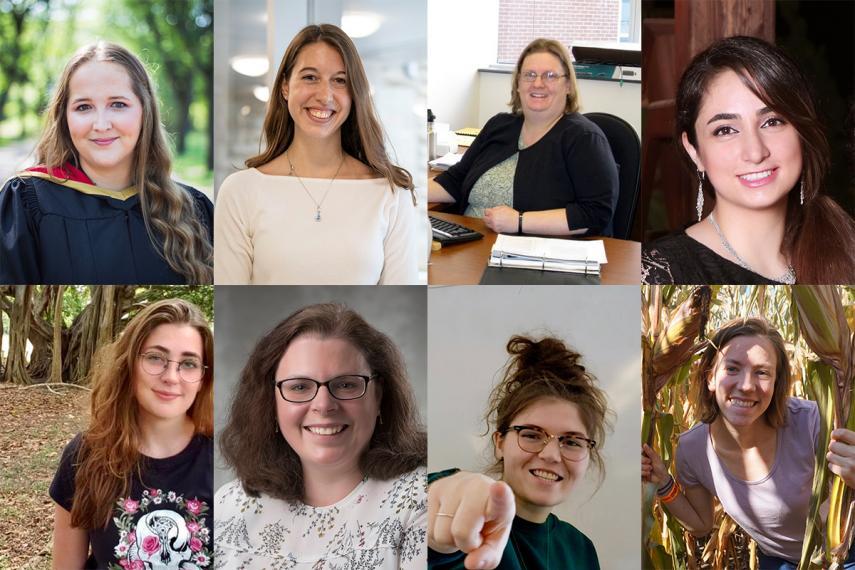 On the UN's International Day of Women and Girls in STEM (February 11, 2020) and International Women's Day (March 8, 2020), CEPS is profiling a series of outstanding staff, faculty and undergraduate students who each have unique stories about their journeys in science, technology, engineering and math. For International Women's Day, meet: Katharine, Alysha, Kate, Samira, Joelle, Stacey, Maddie and Mackenzie.
On International Day of Women and Girls in STEM, we shared profiles of seven other outstanding CEPS women. Read their stories.
---
Katharine Lewis
Biological and Pharmaceutical Chemistry Co-op (B.Sc.), Department of Chemistry
Anticipated graduation year: 2020
Tell us a little bit about yourself and how you got where you are today.
I'm about to finish up my Chemistry degree and plan to start my MSc in Chemistry starting September 2020. I have a few jobs on campus (front desk of the Athletic Centre, Campus Tour Guide, and I now am a TA for CHEM*1050). I found that I started to excel when I became involved and surrounded myself with other motivated and equally busy people.
Where do you see your field or specialization in the next 25 years?
I find the most interesting thing about jobs and research in STEM is that it's constantly changing. I'm honestly not sure where it's headed but I'm ready to see and learn. 
What has been your biggest challenge in achieving your goals?
I would say that the biggest challenge I struggle with is staying motivated to achieve my end goals. Starting a master's program is exciting but the beginning of my career in this field seems far away. Staying excited about what you are studying is a great way to overcome this. 
What's the question you get asked the most when you tell people your field of study? How do you respond?
Honestly, most people laugh and ask if I'm crazy. Or just "why chemistry?" My answer is typically that I genuinely enjoy what I am learning and I love that I can be a part of interesting research. 
What's next for you?
I start my Master of Science in Chemistry September 2020. I'm in a research group which is focusing on developing fluorescent dyes for DNA. After graduation, I wanted to pursue my master's because I didn't feel like I was finished with learning in an academic capacity. I've had co-op jobs in positions that I could easily see myself go back to, but I also feel like I can push myself further than what's "expected." Right now, if you look at the chemistry department in particular, there are slightly more men at the graduate level and male faculty outweigh women. I want to be able to represent women in science and prove that we do have the ability to excel in this field. I plan to go wherever life takes me. 
---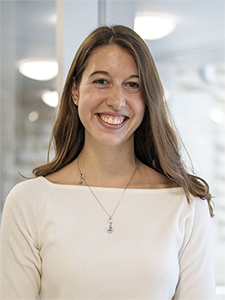 Alysha Cooper
Master of Science in Statistics and Artificial Intelligence, Department of Mathematics and Statistics
Anticipated graduation year: 2020
Tell us a little bit about yourself and how you got where you are today.
Growing up, I was curious about how everything in the world worked and was always asking questions. In school, I naturally gravitated toward math and the sciences because I found that these subjects provided answers to my questions. Although I did enjoy my undergraduate degree in psychology, I found that the courses on statistics excited me the most and decided to do a minor in Statistics. Near the end of my degree, I was considering what I wanted to do with my future and found that I wanted to pursue a career in statistics. Shortly after I began my master's degree, I was excited to learn that the University was offering a collaborative degree with Artificial Intelligence and decided to apply. I was accepted and believe that I have found what I was meant to do!
Where do you see your field or specialization in the next 25 years?
With an increase in data, improving technology and computational power, artificial intelligence will continue to evolve and be an aid in many issues. Although the idea of artificial intelligence taking over can seem daunting to individuals, I believe that if different fields collaborate to make ethical algorithms, it will benefit society in ways we can't even imagine right now. Particularly in healthcare, AI has the potential to be a powerful tool in diagnosis, caretaking, and risk predictions. 
Why did you choose a program/career path in this area?
Statistics and artificial intelligence excite me because it is interesting how you can use them to understand the relationship between variables or even make predictions for other observations. I always found enjoyment in analyzing data to answer research questions. The analysis in research is the most exciting part since it is when you find out whether your hypothesis was correct or if there is something else that can be observed in the data. The more I learn about statistics and artificial intelligence, the more excited I get by the potential of it and how it can be used.
What has been your biggest challenge in achieving your goals?
I believe that one of my biggest challenges in achieving my goals has been maintaining balance in my life. When I get stuck on a problem or am working toward something, I can become consumed by my work. I am constantly in competition with myself, always trying to outdo my previous accomplishments. While this can be a positive trait and motivating, I always have to remember that sometimes when I can't find a solution or don't immediately understand something, it can help to take a step back and take a break to spend with friends or relax. It has always been important to me to maintain a healthy work-life balance so that I can continue to find enjoyment in my work. 
---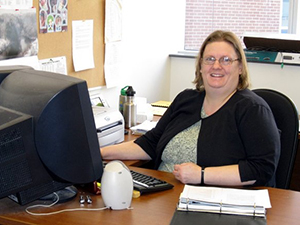 Kate Stuttaford
Analytical/Physical Chemistry Lab Coordinator, Department of Chemistry
Tell us a little bit about yourself and how you got where you are today.
I did my undergraduate and graduate work in chemistry at the University of Guelph.  I started teaching as a sessional lecturer shortly after defending my PhD.  I also continued working as a TA, doing some research with Environment Canada (where I'd done my graduate research) and working for a friend's consulting company. I eventually narrowed that down to just the academic work. I was then asked to cover a medical leave for one of our lab coordinators. I'd lectured and TA'd the biggest course the coordinator was responsible for, so already knew a big chunk of the job. That person never came back from leave, and eventually I was hired on full-time!
Where do you see your field or specialization in the next 25 years?
Staying at the same institution for so long, I've seen how my position has changed over the last 30 years, and it's amazing how little and how much has changed. Learning basic lab skills is still as important now as it was then, and I don't think that will change much going forward. Wet chemistry will still be done in a similar manner. Things may be scaled down (to reduce costs, waste, sample size, etc.), and may become more automated, but I think you will still have to learn how to do things manually first to ensure your full understanding.  
Why did you choose a program/career path in this area? 
I remember thinking that academically, chemistry seemed to be the best compromise between biology (all memorization) and physics (all math). Or at least, that was my perception in high school.
What has been your biggest challenge in achieving your goals?
I don't think I ever accounted for the possibility of personal issues changing my achievements so much. I had some major health issues during grad school, and again after defending my PhD and it really changed my trajectory from where I thought it would be. Working in academia now, I've seen so many students in similar situations. Depending on their plans, even something as simple as getting the flu during midterms or finals can completely derail their life goals. I now value being flexible and adaptable much more than I did I the past.
I was also really struck by how few women in STEM that I knew were doing all the things I wanted (career, husband, children), and some who tried to do all of those were unsuccessful because of institutional barriers that prevented women from succeeding. It seems a little better now, but we are still so far from achieving equity.
What's the question you get asked the most when you tell people your field of work? How do you respond?
When I say I'm a chemist, I mostly get stunned silence, or a "good for you". I always wonder if they say the same thing to male chemists. I also frequently get the "I hated organic chemistry" or "I failed killer chem" responses. I always try to be positive about the field and explain why chemistry is so important to society in general. I like to talk about where our graduates have ended up and what kinds of work they do to benefit society.
What's next for you?
When I was an undergrad and grad student, I looked for women mentors and didn't find them.  Now I seem to have a lot of students, female and male coming to me for advice, or "life talks" as I like to call them. Students seem to be comfortable talking to me, and I enjoy helping them explore their options and helping them to find all the information they need to make good decisions about their futures.
---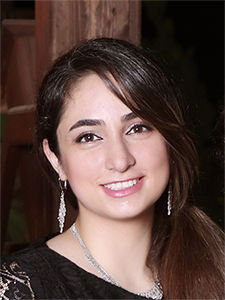 Samira Eisaloo
Master of Cybersecurity and Threat Intelligence (MCTI), School of Computer Science
Anticipated graduation year: 2020
Tell us a little bit about yourself and how you got where you are today.
I was a software designer in a big company in my home country for 10 years. But I realized that I want more. I decided to grow my skills and abilities because I am a mother of a three-year-old girl and I have a lot of responsibility as a parent. I wanted to show my daughter that nothing is impossible.
Why did you choose a program/career path in this area? 
Nowadays there is a huge demand for cybersecurity specialists because of increasingly growing cybercriminals. I decided to choose this program to be able to help people protect their privacy and money. It's more exciting now for me. I learn something new every single day.
What has been your biggest challenge in achieving your goals?
The biggest challenge for me is improving my English skills as well as this program's courses. Absolutely being a student mother is another challenge for me.
What's the question you get asked the most when you tell people your field of study? How do you respond?
I mostly hear from people that "We will be rich people, will we not?" and I say, "definitely, we will."
What advice would you have for a woman or girl considering a career/degree in a STEM field?
The most important advice that I aim to give my daughter is, she has to do a job that she loves, because when she loves that job, she can improve her career and her life. And when she loves her job, then Mondays cannot be that bad!
---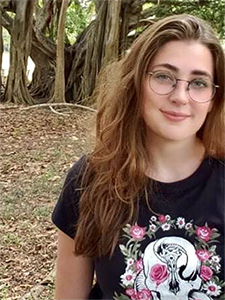 Joelle Easter
Biological and Medical Physics (B.Sc.), Department of Physics
Anticipated graduation year: 2020
Tell us a little bit about yourself and how you got where you are today.
I'm in my fourth year studying biological and medical physics. I am also President of the Physics and Astronomy Club. I have such a passion for science and inspiring others through science. In May, I was part of the team that broke the Guinness World Record for the largest Elephant Toothpaste Fountain, done at the Science Olympics. Our hope was that we could inspire high school students through science to follow their passion. I want to inspire students the way I wasn't when applying to universities. I had people tell me that they did not think that I would make it in physics because I didn't have as high of grades as some of my classmates, but I never had a doubt in that I wanted a degree in STEM. Thinking back, I now know that they couldn't have been more wrong! 
Why did you choose a physics? What excited you about it? 
STEM is just so amazing; I have always been fascinated by science, particularly the medical industry, but I do not have the stomach for some aspects of health sciences. That is why biological and medical physics was the perfect solution as it combines everything that I love. Medical physics research really excites me because you have a chance to make an impact on people's lives, such as studying cancer treatments, which is what I am currently doing.
What has been your biggest challenge in achieving your goals?
My biggest challenge in achieving my goals is finding balance. It is very hard to study, research, work part-time, participate in extracurriculars and still have time for a social life. I always strive to do the best I can, but sometimes it is hard. It is also hard to study so much when a social life is still extremely important as a student. For me specifically, being involved in the department and being on clubs is part of who I am. I wouldn't be true to myself if I wasn't doing all these things. I think that has definitely been my biggest challenge. 
What's the question you get asked the most when you tell people your field of study? How do you respond?
When I tell people I study physics, the first question I get asked is "Really? Are you serious?". Usually people just stare at be like they don't believe me. I usually respond by saying "yeah, I am studying physics". For me it doesn't seem unordinary, however, for everyone else someone studying physics, especially a female, is rare. People only know what they have been exposed to, like pop culture shows such as Big Bang Theory, which gives them a very stereotypical view on the community. 
What advice would you have for a woman or girl considering a career/degree in a STEM field?
My advice for any girl or woman considering a career or degree in STEM is to follow your passion. STEM is not the easiest field to go into. As women we are outnumbered however, the group of girls that I did meet are some of the best people I have ever met. Do not be afraid to be heard, speak up in your classes and let people know that you do belong there. Also, get involved! That opened so many doors for me. Finally, no matter what don't let the little things deter you, never give up on your passion!
What's next for you? 
I plan to do post graduate studies, and hopefully continue to study the subject that I love.
---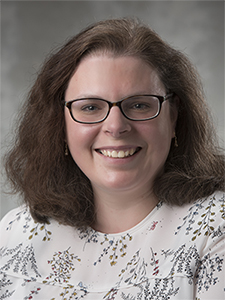 Dr. Stacey Scott
Associate Professor, School of Computer Science
Tell us a little bit about yourself.
I was born in the Annapolis Valley (Kentville), NS, and grew up in various places in the Maritimes, mostly on the outskirts of Halifax. I completed a joint Mathematics and Computing Science degree at Dalhousie University, but I almost quit in my 3rd year after taking several advanced psychology and neuroscience courses and falling in love with the human mind and cognitive science. However, I knew computer science and math would get me a job, so I stuck with it!
I've had a diverse career since then – working as a software engineer on military tech at a software consulting house and ultimately going back to school, first at Simon Fraser University and then University of Calgary. My graduate research and training in the field of human-computer interaction (HCI) combined my tech background with my interest in psychology and related social sciences to learn how to create human-centered technologies. After that, I did a postdoctoral fellowship at MIT in Cambridge (Boston) and in 2007, began a faculty position at the University of Waterloo. There, I continued my research on emerging technologies and began teaching programming, software design, and user-centered design courses. Some highlights of my time at UW include, co-founded the Games Institute and leading a number of initiatives that promoted women in technology, engineering, and STEM.
In 2016, I joined the School of Computer Science at the University of Guelph as a faculty member where I teach courses on software design and engineering and human-computer interaction, and research emerging technologies. I've leveraged Guelph's strong reputation for agriculture and animal studies to begin researching emerging technologies for improving animal health and welfare on livestock farms.
Where do you see your field in the next 25 years?
It's clear that artificial intelligence and general automation will strongly impact the computing and technology field over the next 25 to 50 years. For technologists, this is quite exciting. For someone with the human user as top of mind, this is both exciting and alarming, as currently, AI is often confusing and potentially harmful to human users. I think we have a lot to learn about the "ethical" way of applying AI technologies into human society, such as considering biases.
What has been your biggest challenge in achieving your goals?
Getting over my fear of failure is challenging sometimes. Once I became a faculty member, there was simply too much to do all the time to be perfect at everything. This can be hard to handle mentally. Also, in research you have to constantly try new things to be innovative. Sometimes those things work, and sometimes they don't – but you still learn from those failures as part of the design and scientific process. However, my recent research change to studying farm technologies has been like becoming a graduate student all over again. There's a huge learning curve to understand a new domain. But I'm trying to push through that and remember that I'm really passionate about this new direction and that this uncomfortable feeling is worth it!
Another thing I struggle with is knowing my limitations and learning to slow down when I need to. When I was in graduate school I was diagnosed with a chronic, sometimes debilitating disease called ulcerative colitis. As a pre-tenured professor, I pushed myself too far which resulted in such a bad flare up of my disease. I was off work for 8 months. Thankfully, I had a wonderful postdoc at the time who ran my research lab while I was away, and amazing colleagues who managed my teaching and other responsibilities. I learned an important lesson to listen to my body and recognize when I need to slow down, and to say no.
Also, strangely as a working professional, I don't find people ask me very much about my career. When I tell them I'm a computer science professor, two common responses are: 
"oh, do you get the summer off?" (no, I don't, I use that time to catch up on my research, and work more closely with my graduate students), or "oh, you must be smart!" (no, I'm not that smart, I just love to learn, so I learned what I needed to learn to be competent!).
What advice would you have for someone considering a career in STEM?
Do your research about different STEM fields. They are so much more than the media and common stereotypes portray. Also, computers and software are being used in almost any possible field you can imagine, so you can apply software design skills to almost any area you are passionate about. Women and other underrepresented populations need to actively participate in the creation of these technologies to make sure a wider perspective is considered in possible solutions that are made. 
---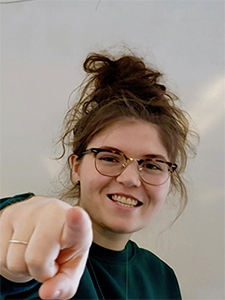 Madeline (Maddie) Gabriel
Bachelor of Computing, Major in Software Engineering, Minor in Math, School of Computer Science
Anticipated graduation year: 2021
Tell us a little bit about yourself and how you got where you are today.
When I finished high school and started studying at Guelph, I had no clue what I wanted to do with my degree; my first year courses ranged from Calculus to Biology to Literature. After taking "Intro to Programming" as an elective, I enjoyed it so much that I decided to switch programs into Software Engineering. Making this change was definitely a steep learning curve, but I'm so glad I did it! My degree has taught me to be a better learner, collaborator and problem solver and has led me to a career in tech. I've found a community of friends and mentors through the amazing computing students, staff and faculty at Guelph. Also, through the co-op program I've been able to work as a developer at many companies to apply the skills I learn in class.
Why did you choose a program/career path in this area?
I chose a career in computer science because it's a subject I find both challenging and rewarding. There's always something new to learn, so it's important to stay on your toes and keep pushing yourself to learn and progress; this means I won't get bored! I also really enjoy the teamwork aspect of programming. I love working with smart people to bring a project from ideation to design to development, while learning from each other along the way. I see tech as a growing space where I can hopefully make a difference in the future!
What has been your biggest challenge in achieving your goals?
One big challenge I have faced in my degree so far is learning to be okay with facing problems I don't know how to solve alone. In the early days, when I was first learning to code, I felt a lot of self-doubt; many of my peers had been coding for several years, so I felt like I was behind or didn't belong in the program. I faced a lot of tricky problems, which was quite stressful and isolating. Over the years, I've learned to tackle unknown challenges with a better attitude by seeing them as a chance to learn something new and collaborate with others, rather than as a personal failure!
What advice would you have for a woman or girl considering a career/degree in a STEM field?
My advice is to go for it! Follow what sparks your interest, even if it seems like you don't quite fit or it isn't what you expected you would do. Stay confident in your abilities and don't let feelings of self-doubt get in the way of your own learning. Reach out to groups in your community for support and mentorship, then turn around and pay it forward to the next generation of scientists!
---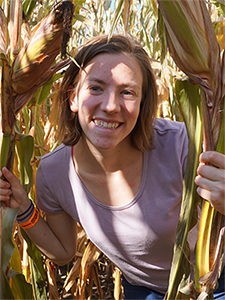 Mackenzie Cameron
Mathematical Science, Department of Mathematics and Statistics, with an individualized area of emphasis in Environmental Science and Botany and minoring in Creative Writing
Anticipated graduation year: Spring 2021
Tell us a little bit about yourself and how you got where you are today.
After being on the varsity cross country team for a year and a half, I decided to leave the team, which left me with a lot of free time on my hands. With that time, I decided to get more involved with the Math and Stats department and Math & Stats Club. I have been helping at recruiting events for a couple years, representing the Mathematical Science program and the Mathematics and Statistics department. I am the Vice-President of the Math & Stats Club and the co-lead for the Student-Athlete Mental Health Initiative (SAMHI). I am also a President's Scholar. Having this scholarship, I am able to fully take hold of my university experience and get involved in as many opportunities as possible while also being a full-time student. 
If it wasn't for the resilient, determined, and brilliant female role models in my life, whether they were teachers and professors, family members, or friends, I don't think that I would have had the drive and passion to get to where I am today. They have shown me in many ways what hard work truly is. And I hope that more women take the path in life, that both challenges and excites them. For me that path walks the line between STEM and humanities, and I wouldn't be happier anywhere else. 
Where do you see your field or specialization in the next 25 years?
In the next 25 years I imagine that the field of mathematics will start to take the front line when it comes to a wide range of careers. I feel like right not many people know how applicable math is and how beneficial mathematical concepts are to problem solving, communication, organization, and overall qualities for work and some social interactions. So, I can see that these benefits built in the deeper roots of mathematics will become more well known, desirable, and applicable within and beyond the field of mathematics and possibly STEM. 
Why did you choose a program in this area?
I chose a program in mathematics because it is challenging. Why would I do something that doesn't challenge me? It is the challenge and the unknown that comes along with it that makes me excited about learning and applying mathematical concepts to school, research, and life. And when I can solve a problem, it is that much more satisfying. The vast expanse of topics and applications in mathematics continues to amaze and excite me every day. 
What has been your biggest challenge in achieving your goals?
The biggest challenge I have faced is asking for help. Asking for help is one of the greatest ways I have learned as a student, as a friend, and as a leader. Going to ask profs for help in office hours, seeking out TAs for clarification on problems, and asking friends and family for help for different perspectives on math problems or any other situations has greatly helped both my learning and confidence. 
What's the question you get asked the most when you tell people your field of study? How do you respond?
What are you going to do with a math degree, teach? I usually respond with something like: "Teaching is not for me, but it may be for others. And teaching is not the only career one can do with a degree in math. Really, because math is so relevant in everything we do, use, and experience there are endless possibilities". I then like to follow up with a little tidbit on the mathematical concepts that I am currently using and how it applies to different things, for example how if a certain mathematical problem P=NP is proved to be true, the consequences are extreme for security, code breaking, password protection and more; or I will ponder on the thought of areas of research with the climate, plants, or bees and how I can model those situations mathematically; or even how a the Fibonacci sequence is used in poetry.
What advice would you have for a woman or girl considering a career/degree in a STEM field?
Do it, follow your desire of knowledge in the STEM field and don't be afraid of trying and learning topics that you didn't think of before. Most things in STEM are related so there are endless possibilities in what you can do, study, and learn. 
What's next for you?
After completing my minor, which I declared in my first semester of fourth year, I will graduate and then do a master's, most likely in mathematics. Beyond that I am not sure. What I do know is that there is so much more out there to learn, that I at least want to get a little deeper into it all. 
---