Associate Dean Named Engineering Dean at UWindsor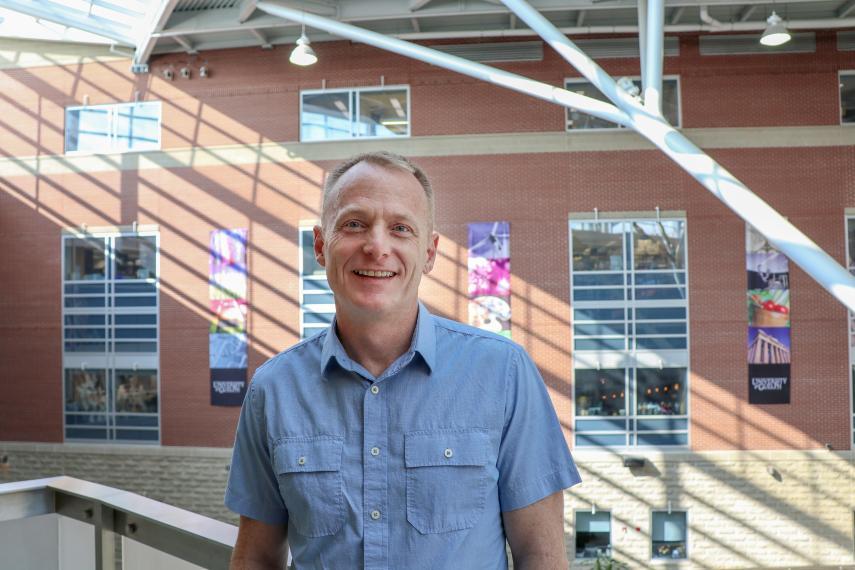 Dr. Bill Van Heyst, CEPS Associate Dean (External) and a professor in the School of Engineering, has accepted an opportunity to be the next Dean of Engineering at the University of Windsor effective September 1, 2021.
Van Heyst joined the CEPS dean's office in 2018 as associate dean (external) to support the College's strategic priorities of enhancing undergraduate learning experiences through new, externally-funded scholarships; enhancing diversity, equity and inclusion in the CEPS community; building and strengthening connections with stakeholders; and cultivating external partnerships.
"Bill has made outstanding contributions to the College alongside his continuing efforts as a faculty member," says Dr. Gerarda Darlington, CEPS interim dean. "He has led a strengthened outreach plan for the College to encourage greater engagement in STEM from a young age, enhanced recruitment efforts, established and maintained numerous essential industrial and philanthropic partnerships for the University, and supported our alumni affairs and development initiatives, which have seen year-over-year growth."
Van Heyst maintained his research and teaching contributions throughout his time in the dean's office. His research program has focused on air quality research and development and, more recently, technology to combat COVID-19 spread on surfaces.
"Bill's contributions to CEPS will be long-lasting," adds Darlington. "His appointment to the role of dean reflects his ability to lead, and his impressive achievements towards growth."
In expressing her mixed emotions for Van Heyst's departure, Darlington thanked him for his contributions and wished him all the best in his new role.