2021 CEPS Undergraduate Student Awards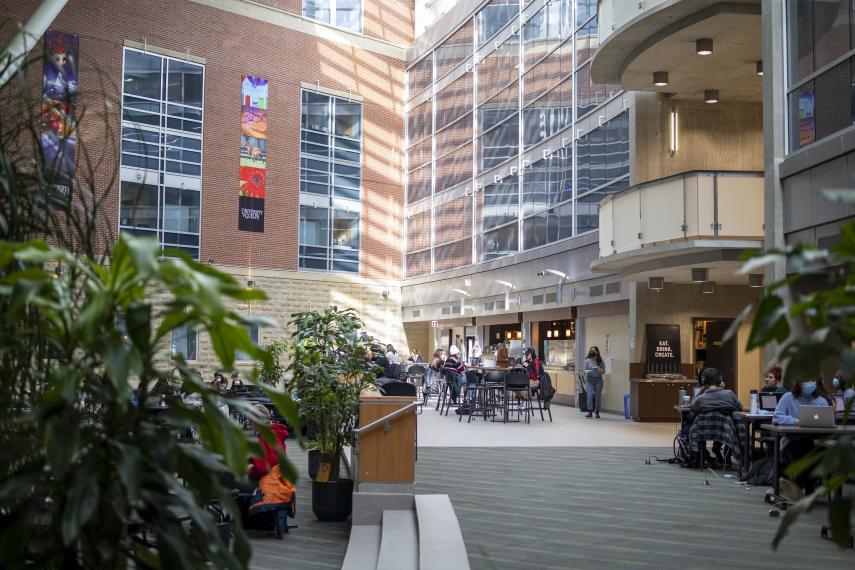 The CEPS deans office and schools of computer science and engineering gave 67 awards this year.
Each fall, the College of Engineering and Physical Sciences (CEPS) presents dozens of awards to undergraduate students based on their academic achievements, community contributions, and leadership. 
The CEPS Dean's Office, the School of Computer Science, and the School of Engineering presented 67 awards virtually to outstanding undergraduate students in Fall 2021.
"It is always a highlight of the fall to celebrate our outstanding students through these awards," says Dr. Dan Thomas, acting CEPS Associate Dean (Academic) and professor in the Department of Chemistry. "We are especially honored to award the two new CEPS scholarships: the CEPS Diversity and Leadership awards. The University is thankful to our sponsors for their contributions to our student awards. Their support is critical for our students' success."  
Many of these awards are made possible for high-achieving students due to the generous contributions by alumni and friends of CEPS, its departments and schools, and the University of Guelph. 
The College presented 32 awards this year. The School of Engineering gave out 31 awards, and the School of Computer Science gave out four awards.
We are thrilled to recognize these students' outstanding achievements and look forward to assisting them in their ongoing success at U of G and beyond. Congratulations to the 2021 winners!
Winner Spotlights:
---
Reem Saleh
Bachelor of Science (Biological and Pharmaceutical Chemistry)
CEPS Diversity Scholarship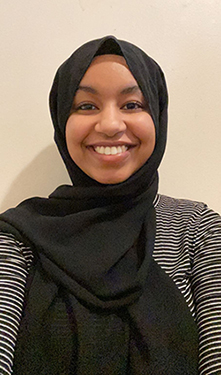 Reem Saleh decided to come to the University of Guelph to study in a friendly, student-oriented environment where she could form lasting connections and networks in a smaller city. She finds Guelph to be closer-knit than her home city of Toronto, with enriched opportunities to step out of her comfort zone and seek growth. Reem has gotten involved on campus by keeping up with the student experience newsletters, volunteering with orientation week club booths and information sessions, student volunteer connections, collaborating with friends, and is constantly striving to improve life on campus.
"Receiving this scholarship is very meaningful as I have and continue to work hard to foster inclusivity and representation at U of G. I'm honoured to be able to receive a scholarship representative of the causes I am passionate about and that the university recognizes the importance of diversity."
---
Alyssia Sanchez
Bachelor of Engineering (Biomedical Engineering in the Co-op stream)
CEPS Leadership Scholarship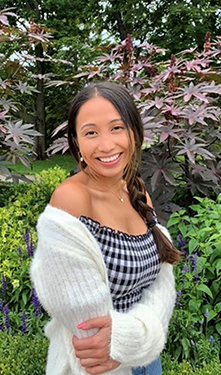 Alyssia Sanchez's plans for post-secondary education were decided by U of G's exceptional co-op program and hands-on approach to engineering courses. The beautiful campus and unparalleled sense of community helped make her decision that much easier. Alyssia has been involved on campus with the Women in Science and Engineering (WiSE) club, Engineers without Borders (EWB), and Tetra Society of North America. Alyssia's dedication to her academics and extracurricular activities has resulted in her receiving one of the newest scholarships in CEPS: the CEPS Leadership Scholarship.
"This scholarship will help me continue to lead with purpose and compassion in my community and pursue my engineering studies. I have always believed that a good leader and team player seeks influence, not authority. I strive to guide, acknowledge, and support my peers in any capacity that I can. I feel incredibly grateful to have been recognized for my leadership – receiving this scholarship will motivate me to continue to make meaningful impacts through my extracurricular and volunteer work, and eventually, in my professional career."
College of Engineering and Physical Sciences Awards
Dean's Scholarships
Charlotte Barnes BCH.SENG
Matthew-Burrows-Balka BSCH.THPY
Robert Carriero BSCH.BTOX
Nigel Davis BCH.CS:C
Daniel Denton BCH.CS:C
Bazlus Shams Faiyaz BENG.MECH
Ashley Geddes BSCH.PHYS:C
Samuel Guilbeault BCH.SENG:C
Amanda Hahn BCH.CS:C
Evan Killoran BCH.SENG:C-MATH
Kayla Kopel BSCH.MSCI
Helena Kunic BENG.BME:C
Melissa Loeffen BSCH.BTOX:C
Anton Naim Ibrahim BSCH.PHYS
Hyrum Nantais BCH.SENG:C
Ahmed Mahmoud BCH.SENG:C
Adam McMahon BSCH.BPCH:C
Hyrum Nantais BCH.SENG:C
Taylor Newman BCH.CS:C
Florian (Alex) Pavlik BENG.MECH:C
Grace Stelter BSCH.BTOX:C-STAT
Ricky Summerlin BSCH.PHYS
Karan Swatch BCH.SENG:C
Pham Truong BCH.CS:C
Kelby Vogel BSCH.MSCI-CS
CEPS Diversity Scholarship
Reem Saleh BSCH.BPCH
CEPS Leadership Scholarship
Leah Davis BENG.BME:C
Alyssia Sanchez BENG.BME:C
Earl B. MacNaughton Entrance Scholarship
Evelyn Zuk BAH.MSCI
Jordan Fulawka BCH.CS:C
Zoe Debyl BCH.CS:C
Dylan Maimaiti BCH.CS:C
Highdale Farms Scholarship
Victoria Muir BSCH.BPCH:C
Evan Killoran BCH.SENG:C-MATH
Samuel Acker Memorial Scholarship
Emma Greenall BSCH.CHEM
School of Computer Science Awards
Adknown Inc. Scholarship
Lou Thompson BCH.CA:C-MCST
Dr. Mary McLeish Scholarship
Kenneth Chan BCH.CS:C-MATH
Dr. Ted Swart Scholarship
Micheal Dombrovsky BCH.SENG:C-MATH
Sandbox Software Solutions Scholarship in Computing Sciences
Rachel Broders BCH.CS
School of Engineering Awards
Association of Professional Engineers of Ontario Scholarship (Entrance)
Abigail Warriner BENG.BME:C
Derek Gillett BENG.BME:C
Association of Professional Engineers of Ontario Scholarship (In-course)
Aarushi Bhardwaj BENG.BME:C
Josie Murray BENG.ENVE:C
Julia Billings BENG.BME:C
Leah Davis BENG.BME:C
CFUW Guelph - Engineering Scholarship
Helena Kunic BENG.BME:C
Dalia Fayek Memorial Scholarship in Electrical Devices
Tiana Bressen BENG.BME
December 6th Memorial Scholarship
Isabella Casemore BENG.ENVE:C
Doody Family Scholarship for Women in Engineering
Zohrah Varsally BENG.BME:C
Dr. William Winegard Scholarships in Engineering
Bazlus Shams Faiyaz BENG.MECH:C
Florian (Alex) Pavlik BENG.MECH:C
Gordon L. Rimmer Scholarship in Rehabilitation Robotics
Destinee Muir BENG.BME:C
Linamar Engineering Entrance Scholarships
William Childs BENG.MECH
Rachel Tait BENG.BME
Benjamin Le Gallais BENG.BME:C
Kevin Yates BENG.ESC
Abdur Sajid BENG.CENG:C
Isabella Casemore BENG.EVNE:C
Tea Lane BENG.ENVE:C
Dillon Field BENG.BIOE
Derek Gillett BENG.BME:C
Adele Pinsonneault BENG.UND
Peter Chisholm Engineering Student Leadership Scholarship
Anthony Davelman BENG.MECH:C
Phyllis Mary Carpenter Scholarship
Adam Poznanski BENG.ENVE
Professor Ross W. Irwin Scholarship in Water Resources
Michelle Robinson BENG.WRE:C
Raymond Theodore Guther Memorial Scholarship in Water Resources
Michelle Robsinson BENG.WRE:C
School of Engineering Retiree Scholarship of Excellence
Helena Kunic BENG.BME:C
Taggart Scholarship in Biological Engineering
Lydia Hoffman BENG.BIOE
Walterfedy Scholarship in Engineering
Laura Moloney BENG.MECH:C