U of G Faculty and Students Featured by Guelph Museums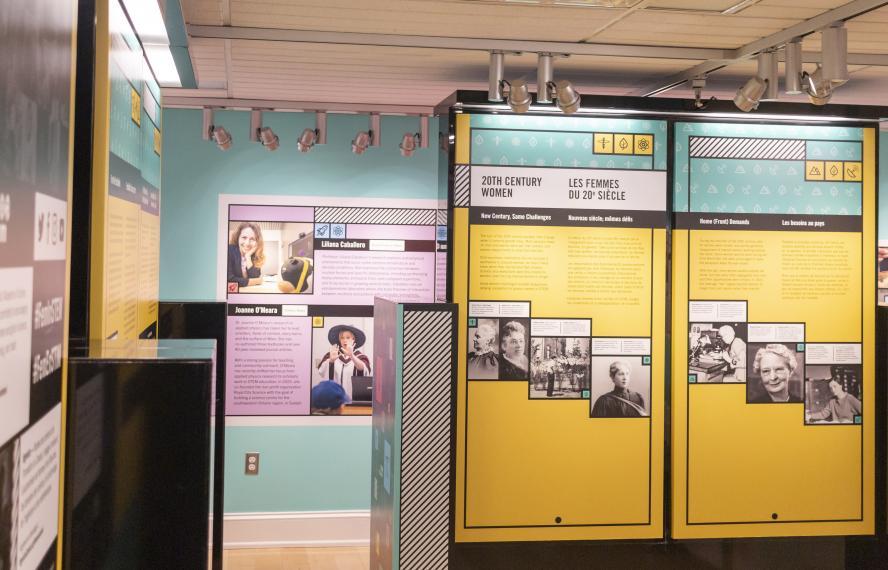 Twenty-three University of Guelph faculty and students are featured in an exhibition titled Iron Willed: Women in STEM at the Guelph Civic Museum from September 17, 2022 – February 20, 2023.
The travelling display is from Ingenium, Canada's Museums of Science and Innovation, and is supported by the Natural Sciences and Engineering Research Council of Canada. According to the Guelph Museums website, the exhibition recognizes "the crucial role of women in STEM," with a focus on historical and contemporary leaders in Canadian STEM (science, technology, engineering and math).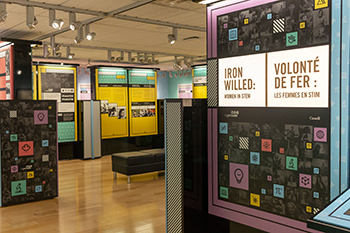 The exhibition will shine a light on untold stories, and recognize historical barriers faced by underrepresented groups. When the display travels to Guelph, there will be a local angle with stories, images and artefacts of Guelph-based women.
"Guelph Museums strives to share stories about our local community," says Laura Coady, Collections and Research Coordinator for Guelph Museums. "It seemed the perfect opportunity to expand the Canadian-wide storytelling of the main exhibition and spotlight some of the amazing work happening in our city."
Earlier in the summer, Guelph Museums reached out to faculty and staff at the University, including Dr. Joanne O'Meara, a professor in the Department of Physics, as well as Dr. Heather Slinn and Dr. Cara Wehkamp, to collaborate and provide recommendations for U of G community members to feature. The relationship follows several years of the University and Guelph Museums working together on science-based outreach programming for school-aged children.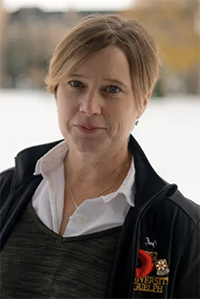 "In many disciplines within STEM, there is still a significant gender imbalance at the undergraduate, graduate and professional levels," says O'Meara. "We need to see ourselves represented in order to feel empowered to pursue careers in these areas, so putting a spotlight on the achievements of women in STEM could help to inspire the next generation to follow their passions."
O'Meara hopes the exhibition will resonate with young girls and women in the community, but also educate all genders on the need for allyship and advocacy for underrepresented groups in these fields.
Twenty-one U of G faculty and two students spanning the University's College of Biological Science, College of Engineering and Physical Sciences, Ontario Agricultural College and Ontario Veterinary College are featured in the exhibition, as well as a Guelph community leader for 2SLGBTQQIA+ research and services, for a total of 24 local features.