Physics Names New Chair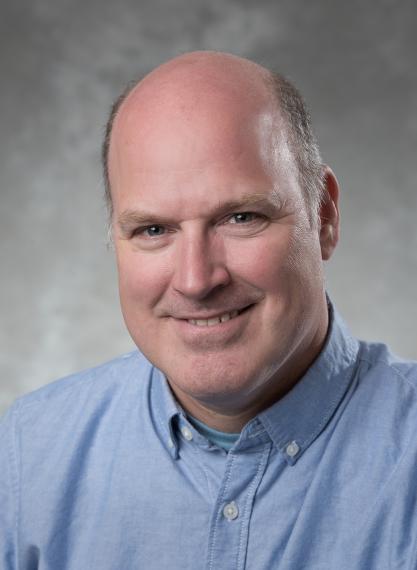 The Department of Physics and the College of Engineering and Physical Sciences have named Dr. Stefan Kycia as Chair, Physics, following a competitive search process that began earlier this year. Kycia will begin a five-year term effective January 1, 2023. 
The announcement was made November 22 by Dr. Richard Zytner, interim dean (CEPS), who chaired the search committee.
"I have had the pleasure of working with Stefan as interim chair since August 2021 and his leadership and guidance during this time are greatly appreciated by CEPS" says Zytner. 
"I look forward to continuing to work with Stefan in this capacity. I know his collaborative approach, perspectives, and research and teaching experiences will be a great benefit to our College leadership.
Kycia joined the University of Guelph's Department of Physics in 2003 where he is now a Professor. His research aims to resolve fine details of the atomic structure nanoparticles and nano-sized structures. Kycia focuses on high energy x-ray diffraction, diffraction and scattering experiments and the development of the Canadian Light Source "Brockhouse Sector for X-Ray Diffraction and Scattering."
"As the Physics Department Chair, I want to explore creative ways to improve the teaching enterprise and increase the visibility of Physics to both domestic and international students," says Kycia.
"One of my other goals is to strengthen and grow the department's research efforts that are beneficial to Physics and the University."
Kycia obtained his PhD in Condensed Matter Physics from Iowa State University in 1995. He then worked as a staff researcher at the Cornell High Energy Synchrotron performing x-ray diffraction based condensed matter physics research. He also worked at the Laboratorio Nacional de Luz Sincrontron in Brazil where he was the head of the x-ray diffraction group. There, Kycia led the design and construction of three x-ray diffraction beamlines and organized Brazil's x-ray diffraction synchrotron user community.
Kycia is currently the Interim Director of the Canadian Institute of Synchrotron Radiation. He is helping to organize the synchrotron science community to ensure a bright future for all synchrotron related science in Canada.