Celebrating Women in the College of Engineering and Physical Sciences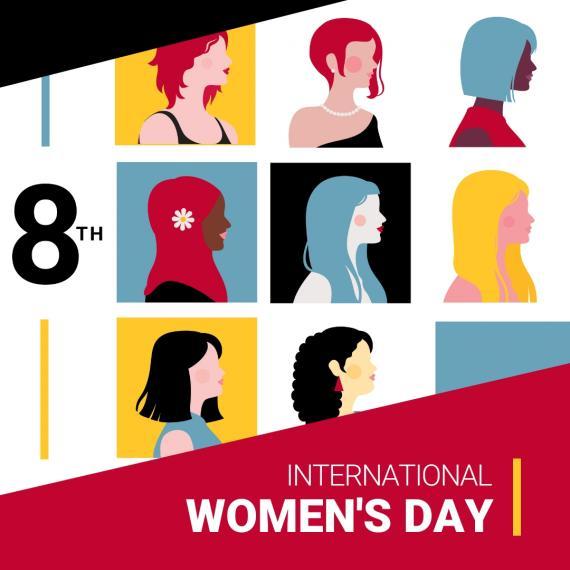 The College of Engineering and Physical Sciences is proud of women whose passion for STEM, led them to study, research and teach at the U of G.
Zarin Tasnim Ahmed an international MSc student in Physics
Zarin recalls her teachers romanticizing the idea of innovation and it really imprinting on her when she was only in Grade 5. Growing up in Bangladesh, all throughout her childhood she knew she wanted to be a scientist. The area of focus changed from medicine to space, even marine biology, but it was always in STEM.
When asked why she thinks women are discouraged from STEM pursuits, Zarin's reply included two female scientists who inspire her,
"The field itself historically neither welcomed nor appreciated women and the simplest example is one of my favorite scientists and an icon in nuclear physics, Maria Goeppert Mayer, the second woman to win a Nobel Prize in physics, the first in the field being legendary Marie Curie. She worked most of her career, "just for the fun of d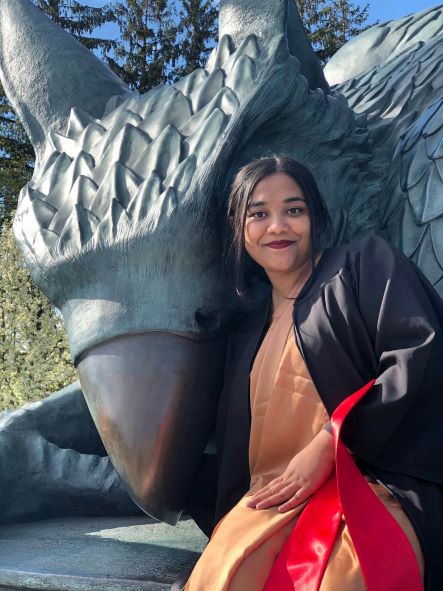 oing physics", even though she was deprived of proper pay or status or a tenured position because of her gender."
Zarin believes, representation in STEM disciplines should be as diverse as possible. Without it, we lack a complete and holistic perspective for "problem solving, innovation, and discovery, and this is bound to affect the quality of science."
Choosing U of G for her undergraduate degree, Zarin was fortunate to secure several research positions in local groups and projects around the world. She had the opportunity to visit and participate in experiments at several international accelerator laboratories such as Vancouver's TRIUMF (Canada's particle accelerator Centre), the Heavy Ion Laboratory (HIL) in Warsaw, Poland, and the National Institute of Nuclear Physics (LNL-INFN), in Legnaro, Italy.
Today Zarin is working on an MSc research project building a neutron detector here at U of G that will be installed in conjunction with other radiation detectors at TRIUMF in Vancouver, BC. This detector will enable radiation decay studies that are not currently feasible at the facility, thereby initiating a road to stronger international collaborations.

Zarin knows women need encouragement to pursue STEM, "STEM, and more specifically my research field, deserves more female representation. Give it a chance, feed your curiosities, trust in your instincts, reach for the stars and never stop asking questions."
Dr. Yan Yan, Assistant Professor, Computer Science

Dr. Yan Yan is a new hire for CEPS and is excited to integrate her bioinformatics research into the long history of agriculture at the University of Guelph. Growing up in China, Yan discovered her passion for STEM while in high school. She became fascinated with permutations and combinations, particularly how the calculation was performed. Yan did struggle with physics and noted how good the boys were, thinking "maybe girls might not be good at it." Fortunately, she had a supportive teacher who offered extra help and with more practice and dedicated self-learning Yan caught up on the material.
Later during her undergraduate degree she was introduced to the graph theory and was amazed at how one could abstract real life problems as graphs and the different algorithms used to solve them.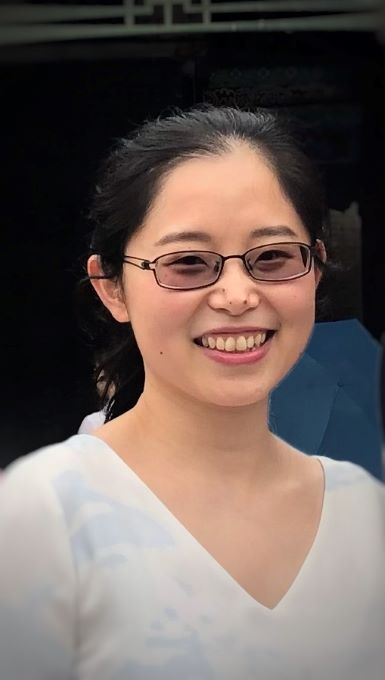 Today Yan's expertise is in Bioinformatics and Machine Learning. Her main research project is titled "Computational Methods for Phenotype Prediction to Assist Plant Breeding." She is eager to establish a diverse research group with students from different backgrounds and levels of study in the next few years. The focus of the group will be building computational tools that could benefit agriculture research and solve emerging issues in data analysis. Her research strives to advance digital agriculture and enhance plant breeding efficiency.
Yan believes female academics have a role to play in encouraging young women to STEM by being strong role models, who can understand the particular challenges female students encounter during study. When asked what her biggest accomplishment was to date, Yan answered:
"When I saw my first MSc. student (female, international) successfully defend her thesis with flying colors and also get her research published in an international peer-reviewed journal. I could see her smile and confidence stepping into the STEM field after graduation."
As a new faculty member with an interest in research and mentoring young women, Yan has the following advice: "Don't let others' opinions or the fact that women are currently a minority bother you. Just follow your passion. You should believe that you can do anything that you want to."
Courtney Allen, PhD student, Math
Growing up out east in New Brunswick, Courtney always had an interest in math. But her passion also extended to physics with her Master's thesis focused on mathematical physics. Unsure of what to do next, Courtney only applied to a couple of PhD programs. When she came to the campus and met her supervisor, she knew U of G was the right next step.
Courtney believes women can "provide important insights into research and add their unique perspectives…Take medicine, for example. Symptoms of illnesses often exhibit differently in men and women, but the symptoms in men are often better known. Women are more likely to notice these differences because they have that perspective. We need women t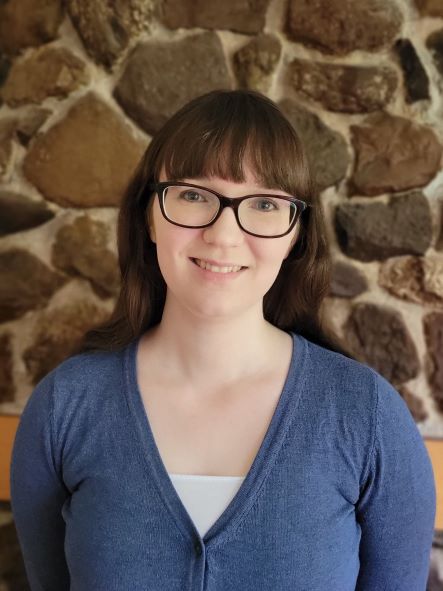 o bring their experiences to research."
Although female representation in STEM is growing many women get discouraged and give up. One faculty member (not at U of G) once told Courtney if she became a professor it meant she would never get married and although that did not dissuade her academic career, "it [was] disappointing to know that those sorts of attitudes are still around today, and that he felt free to voice his thoughts without concern for their effect."
Today Courtney is working on mathematical models to examine the production of biogas in wastewater treatment. Biogas plays an important role in a sustainable energy future. Her research strives to create a tool for engineers to determine what factors influence biogas production, in order to optimize it.
Her advice to young women in STEM is:
"To not be discouraged if they struggle, and to reach out for help if they do. So many people, girls especially, experience failure and think that it means they're not cut out for this field. It's normal to struggle, and the people that succeed get there by finding a way through, not by being effortlessly amazing at everything.
If you're having trouble with a particular concept, reach out to your teacher/professor, your TAs, or even your peers. Don't think that the struggle makes you any less capable of pursuing a career in STEM."
After graduating Courtney hopes to work for a government organization, like Environment Canada, to study the effects of climate change and provide tools to plan for the future.

Dr. Guneet Kaur, Assistant Professor, Engineering
Dr. Guneet Kaur grew up in India, where she discovered a passion for science in high school. With the active support of her parents and her grade 11 biology teacher, she cultivated an interest in manipulating the machinery of living cells, including microorganisms and human cells, to "make them produce what she wanted them to produce." Today that interest has manifested into incredible research projects and her new faculty position in the School of Engineering.

When asked why she choose the U of G, Dr. Kaur said: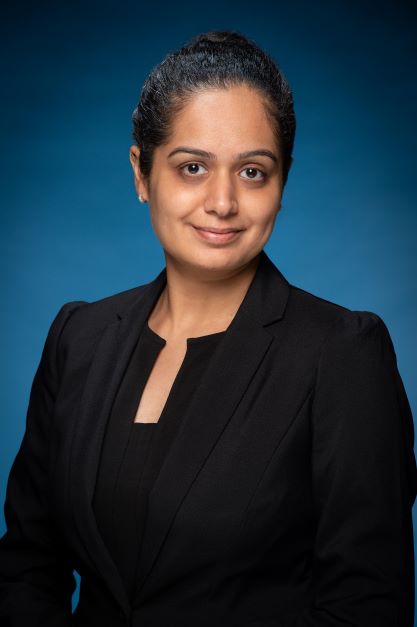 "I was impressed by the initiatives taken by the university to create awareness of STEM among girls and women and supporting their retention and inclusion in STEM fields (Doody Family Chair for Women in Engineering being a good example). Speaking to other women professors at the School, I got the same impression that they were being provided with all the support required for them to excel in their role as a faculty. This reinforced my decision that U of G was a good choice and a good place that would provide me with equal opportunities to continue my academic career as a researcher, engineer and teacher."
Recognizing that the support she received as a young girl to pursue an academic career in STEM is not always the case, Kaur encourages young women to "Back yourself up, others might not always be there to support you!" The STEM workforce is comprised of less than 25% women and as 50% of the inhabitants on this planet this needs to change. More women in STEM would ensure, "a diverse and talented workforce… prevent the biases including gender gap in these fields, provide enhanced economic security for women, and create a more equitable society," states Kaur.

Women have valuable contributions to make to STEM. When asked about an accomplishment in her career thus far, Kaur explained a bioengineering technology she created for the production of rhamnolipids, a class of molecules with surface-active or detergent-like properties, low toxicity, and high biodegradation. Kaur's work uses bacterial cells under controlled growth conditions in a bioreactor as a cell factory to produce these rhamnolipids (bio)surfactants. She demonstrates their use as novel wound healing materials for topical application in wound treatment. This results from the increase in oxygen saturation on the surface of wounds via the surfactant effect of rhamnolipids which causes an enhanced migration of fibroblast cells involved in wound healing process to the wound site.

This project represents just one exciting area of discovery and research in biological engineering. Kaur's work also focuses on transformative and advanced bioengineered processes for sustainable production of biochemicals, biotherapeutics, agri-bioinoculants, biomaterials, and clean energy. All of which aligns well with Kaur's long-term goal to establish the School of Engineering as a centre for excellence in sustainable bioengineering.
Dr. Jennifer Murphy, Assistant Professor in Chemistry
Dr. Jennifer Murphy joined the Department of Chemistry in January of 2023. She first discovered her love of chemistry in junior high school, finding she could use her love of math and have "heaps of fun" applying it in the name of science. Growing up her parents strongly encouraged her to pursue STEM to become `a doctor'; she ultimately did, just not the 'medical' doctor they envisioned.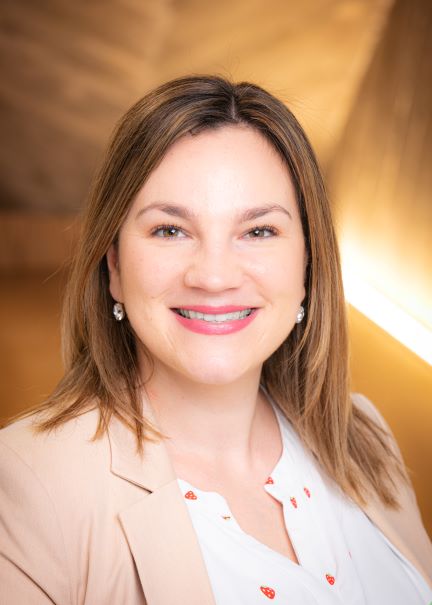 Maybe that's why her research is in part dedicated to improving human health through drug delivery. Murphy's lab focuses on generating new materials that fall under two categories: carbon capture and drug delivery. Her measurements for success are to create new materials using green and environmentally friendly techniques and to be inexpensive. Depending on the application they also need to be incredible at removing carbon dioxide from the atmosphere OR targeting and destroying tumors without impacting healthy cells. And in the end to "create materials that become commercialized and make an impact on society," said Murphy.
During her PhD, Murphy struggled sometimes to fit in, not because she was a woman, but rather because her research didn't fit into a specific category at national conferences. She found support from her female advisors and found smaller more specialized conferences where her work was well received. Murphy feels, "Having gender balanced departments improves the working environment and can empower more women to pursue an academic path."

When asked about her greatest accomplishment to date, Murphy shared:
"My biggest accomplishment is getting my current position that I worked over ten years towards. I was still at the University of California at Berkeley…when I received an email from a professor offering me the job [at U of G]!I was in shock. I covered my mouth and slid down the wall to sit on floor (so I didn't fall over).
I cried. And that is when a man crawled out of the wall! No joke, there were construction workers doing something in the hall and a man crawled out of the wall, saw me crying, and said nothing. Once I could stand, I bumped into my lab mates and told them the news…[then], I walked to my favorite store near campus,
picked up champagne and celebrated with my entire research group in the fountain outside Lewis Hall. It was a beautiful moment that I will cherish forever."
Just at the start of a promising faculty appointment and research career in STEM, Murphy's work will bring intriguing opportunities for graduate students and add another role model for young women in science at U of G.