U of G climate change researchers partner with Western University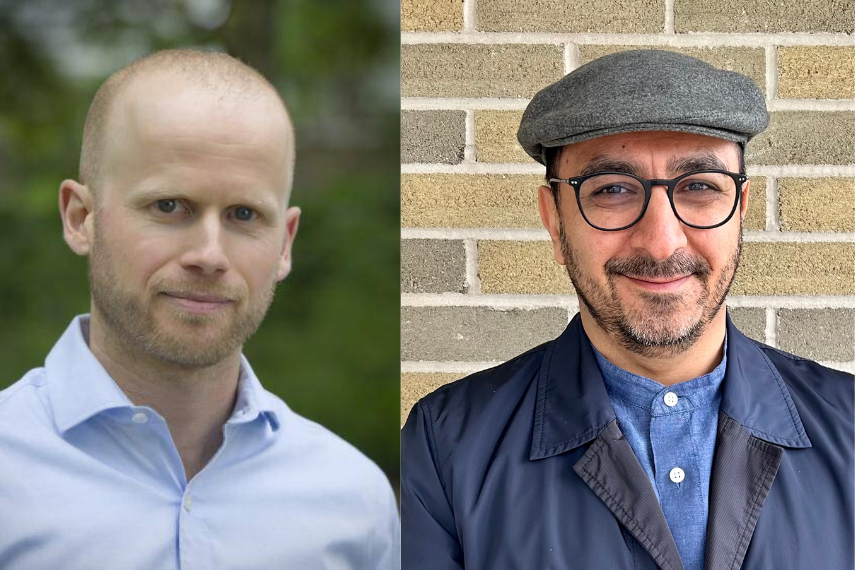 Group receives $3,786,000 in federal funding to improve multi-scale greenhouse emissions modelling from urban environments to enhance mitigation strategies.
University of Guelph researchers including College of Engineering and Physical Sciences (CEPS) professor Dr. Amir Aliabadi and Ontario Agricultural College (OAC) professor Dr. E. Scott Krayenhoff are fighting climate change and mitigating its catastrophic consequences. Drs. Aliabadi and Krayenhoff are working on a University of Western Ontario project that has received funding in part by the Government of Canada's Climate Action and Awareness Fund. Dr. Kamran Siddique, as the Principal Investigator, will work to improve the accuracy of building and climate models. The Climate Action and Awareness Fund, created under the Environmental Damages Fund, will provide up to $206 million over five years to support Canadian-made projects that help to reduce Canada's greenhouse gas emissions.
Their project entitled Improved multi-scale GHG emissions modeling from urban environments to enhance mitigation strategies received $3,786,000. The goal of their initiative is to enhance the accuracy and functionality of building and climate models to provide accurate and comprehensive predictive data.
"Climate change research and environmental stewardship is a key research theme for the University of Guelph," says Dr. Monica Cojocaru, CEPS associate dean, research and graduate studies. "We are delighted to see Dr. Aliabadi championing an initiative to improve building energy performance to reduce our greenhouse gas emission footprint."
Aliabadi will take the lead on improving the open-source research model Vertical City Weather Generator (VCWG) to better simulate building energy performance. The model is used to simulate the building's elements (indoor conditions, including the heating, cooling and water used in the building and natural gas and electricity consumption) and the surrounding environment (ambient atmospheric and surface conditions and surrounding vegetation). He will then use VCWG to explore new configurations of building energy usage, building structure, vegetation and other parameters to investigate potential energy savings, reduction of greenhouse gas emissions and improvements to urban climate variables.
"Buildings are one of the largest sectors of energy consumption, accounting for more than 40 per cent of Canada's greenhouse gas emissions," says Aliabadi. "I am excited to have this amazing opportunity to support students as we look to enhance our understanding of building energy performance and how to increase our long-term sustainability."
Krayenhoff will lead development and application of the Global Environmental Multiscale (GEM) regional climate model, which is the primary model used by ECCC for weather forecasting and many other applications. Krayenhoff's work will focus on incorporation of building energy processes as well as green roofs and rooftop photovoltaic (or solar) panels in GEM. Secondly, his team will use the updated GEM model to project future urban climates and associated impacts and interactions with building energy for several large Canadian cities using a technique called dynamical downscaling. They will subsequently assess the potential for green and photovoltaic roofs to contribute to improved urban climates and climate change mitigation via building energy savings in the context of warmer future climates.
"We are reaching a point where we can accurately simulate the effects that widespread adoption of green roofs and solar panels would have on city climate and building energy use," says Krayenhoff. "It's exciting to be able to assess how well these strategies can help us offset the impacts of climate change across whole cities, with all of the complex meteorological interactions accounted for."