It's a family affair with the U of G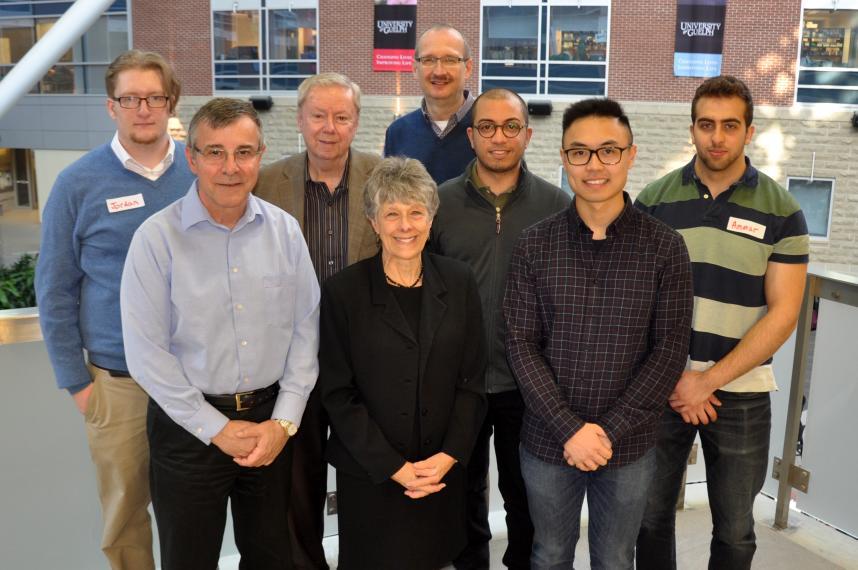 Bob & Nancy Burnside: It's a family affair with the U of G
Bob (BSA '64, M.Sc. '66) and Nancy Burnside (B.H.Sc. '67) have been happily married for 56 years and have the University of Guelph to thank for bringing them together. Bob and Nancy were on campus at the same time for only two of their years at Guelph, but that was enough to lead to marriage in 1967 and a lifelong partnership. It all started with a ride Bob gave to four "Mac Institute girls" in his little Volkswagen on a wintry morning in 1965. Nancy and three roommates were trudging to an early lab and Bob was going to an 8 AM lecture. Nancy sat in the front seat, and the rest is history. The two may debate a few subsequent details, but both agree that was the start and U of G gets the credit.
Bob and Nancy entered the working world soon after graduation, and it did not take long for Bob to become interested in venturing out with his own consulting engineering company. "I would always wonder what would happen if I didn't do it," Bob would later recall. And so, thanks to a $6,000 loan from Nancy's grandparents, Bob started R.J. Burnside & Associates Limited (Burnside) on January 1, 1970, from his kitchen table in Orangeville. Bob's company is still going strong since its humble beginnings, with a staff of over 400 spread out across 10 offices (soon to be 11) in Ontario and Manitoba. Bob is now retired and Chairman Emeritus of Burnside, but his son John – a fellow Guelph graduate (M.Sc., '97) – continues to be active in leading the company's path and progress as Chairman and CEO.
Bob and Nancy both continue to be committed to improving and giving back to the communities in which they and Bob's employees live and work. Bob has always encouraged his staff to participate in community events and volunteer work as much as possible, and he consistently modelled that practice.
The Burnsides regularly donate to and engage with the University of Guelph, and Bob's company has a long tradition of hiring engineering students as part of their co-operative education programs. Many of these students have stayed on with Burnside after graduation and make up a significant percentage of its professional staff.
Bob and Nancy have redoubled their support of the University of Guelph in recent years, as a way of giving back to the institution and community that gave so much to them. In 2016, Bob and Nancy gave $100,000 to the university to establish the Bob and Nancy Burnside Scholarship in Engineering, a $5,000 scholarship given to four students each year who have demonstrated financial need and strong academic performance. Bob and Nancy's initial $100,000 donation supplied scholarships to 20 students over a five-year period, and an additional $10,000 was divided amongst two recipients during the pandemic. Bob and Nancy have recently committed to another $100,000 donation, which will support another 20 students over the next five years. Students have very much appreciated these awards, including recent recipient and Mechanical Engineering student Alex Doucette, who noted that "the scholarship has helped me to further my studies and foster my interests in sustainable energy and design."
'The difference is our people' is not only Burnside's motto, but it has also been the guiding principle for Bob and Nancy since they began their journey together at U of G. The two have recognized that people can make all the difference when given the right opportunity, and investing in people can, and does, pay major dividends for everyone in the community, and indeed, the world.