CEPS Student Club Q&A - Guelph EngiQueers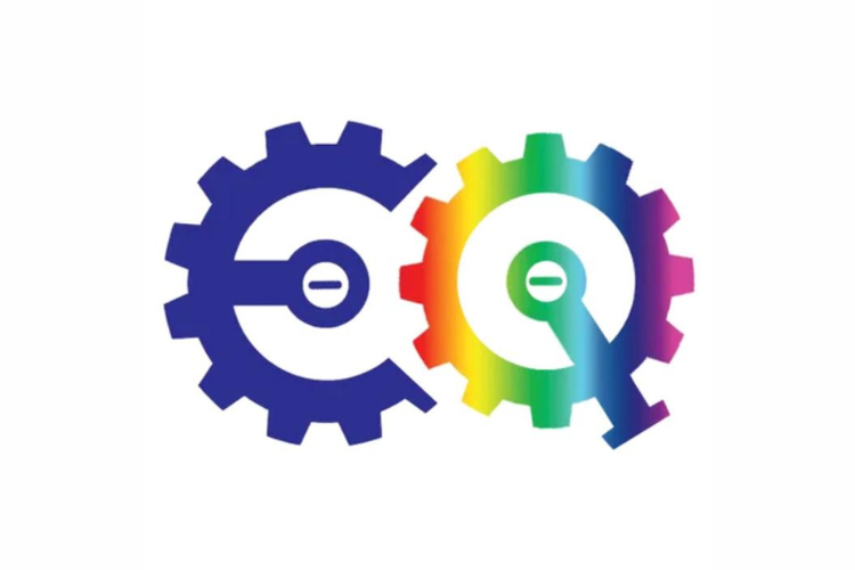 We spoke with Co-Presidents of the Guelph EngiQueers, Adrianna Con (She/Her) & Perri Worrell (She/Her), and talked about their club and what they have coming up to celebrate pride month!
Could you tell us a little bit about Guelph EngiQueers and what you do?
EngiQueers Guelph is a club dedicated to promoting and advocating for the inclusion of LGBTQIA+ and intersectional engineering students at the University of Guelph. By hosting events, educational workshops, and running initiatives we aim to create a more open and welcoming environment for all! We do focus more on the inclusion of engineering students, but we try to include the broader spectrum of STEM in our initiatives. Engineering as a profession is dedicated to improving society, and EngiQueers Guelph tries to ensure that as we progress in our degree, we are becoming educated about how intersectional issues affect the profession and society.
When was EngiQueers Founded?
EngiQueers Guelph is a chapter of EngiQueers Canada, an organization that was started by five engineering students from McMaster University when they attended Toronto Pride in 2013. Since then, the organization is at over 30 engineering universities across Canada. EngiQueers Guelph started in Fall 2015. Due to COVID-19 the club temporarily disbanded but has since made its return in 2023!! We hope that kickstarting the club will enable it to continue to grow and support engineering students as the University of Guelph's School of Engineering continues to grow.
Could you tell us more about your plans to attend the Pride Parade in Toronto?
Toronto Pride was really the catalyst for what started EngiQueers Canada. Therefore, we want to honour our organization's history and celebrate the diversity and history of the broader LGBTQIA+ community by attending. We are collaborating with UWaterloo EngiQueers to create a float for this year's parade. There we walk in celebration of being both engineering students and a part or an ally of the LGBTQIA+ community. It will also be a great opportunity for Guelph engineering students to meet peers from other universities that share similar stories of maybe not fitting into the binary.
To purchase tickets, click here. Tickets must be purchased by June 21st, 2023.
There is a big patch trading culture within engineering culture and therefore EQ Guelph has created a patch that is available for purchase. The patch is a great memento for participants to remember their time at Pride as a part of EngiQueers Guelph. However, anyone can buy a patch to support our club!! All the proceeds will go to paying the registration fees to walk in the parade for both UWaterloo and Guelph students. You can purchase one from the link on our Instagram.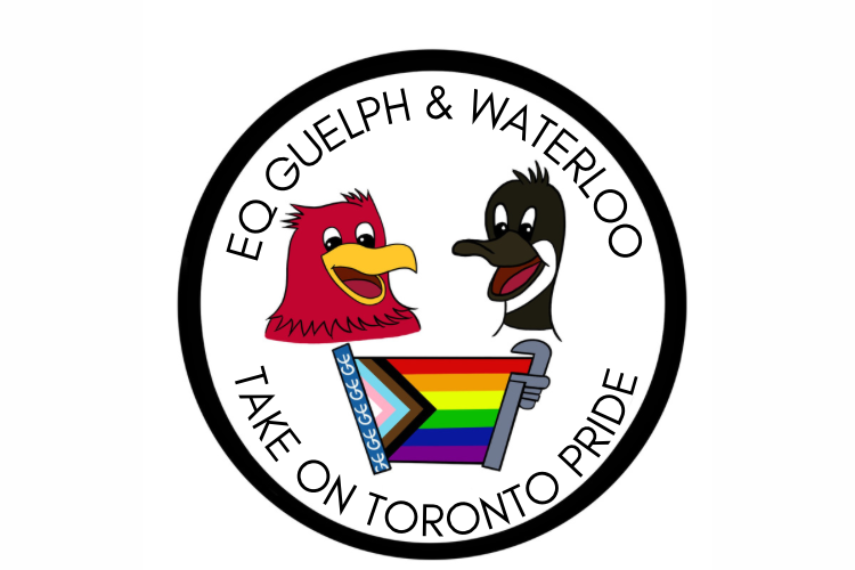 Do you have any other exciting events or activities planned for the rest of the summer?
Pride is the only summer event we have going on this year. Hopefully next summer we will be able to host more events.
Do you have any plans for events or activities for the fall semester?
EQ Guelph will be hosting two Orientation Week events for our incoming first-year engineering students!! The first will be an origami night where students can meet like-minded peers and learn to create origami animals! The second will be a trivia night where students will be able to compete in small teams for prizes and learn about LGBTQIA+, engineering, and Guelph facts. Throughout the semester we will be working on EDI workshops to create a more inclusive campus, such as how to include EDI in the engineering profession. We also plan on having events that will create a greater community such as paint nights, game nights, bingo, and more!
Are you looking to add more members, and are you hiring any positions on your executive team?
We are always happy and excited to have more members join our club!! Currently we are not hiring for the executive team but new positions might open in the Winter semester!
What is the best way to get in contact with you and learn more about the Guelph EngiQueers?
The best way to get in contact with us is through our Instagram @guelphengiqueers! You can also email us at engqueer@uoguelph.ca!!
To purchase tickets, click here. Tickets must be purchased by June 21st, 2023.
To purchase a patch, click here. Patches are available until all of them are sold.
Share this page
Find related news by keyword