Guelph Engineering Professor's startup company receives $1 million from the Government of Canada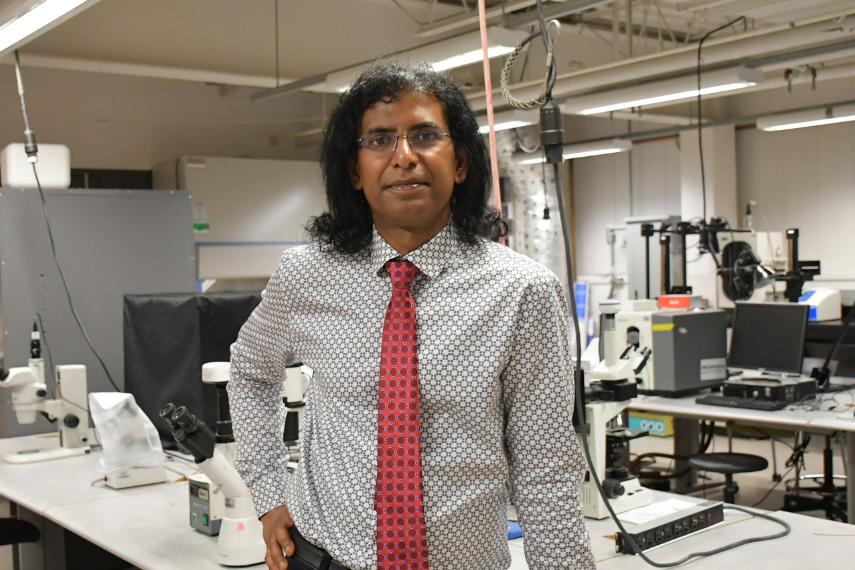 Dr. Manick Annamalai is an Associate Professor at the School of Engineering. His research focus is to "Improve life by improving the availability of safe and healthy food". His team is developing non-destructive testing systems for biological application, validating imaging protocols, optimizing machine learning procedures, comparing bio-imaging systems with traditional methods for performance and costing, and implementing in real-world food supply system.
Manick's startup company Bioimaging Research Solutions was incorporated in 2021. His company was one of the two Canadian companies who received an Innovative Solutions Canada Phase 1 grant ($150,000) for the "Detection of granulomas for tuberculosis surveillance Challenge" posted by the Canadian Food Inspection Agency (CFIA) / Innovation, Science, and Economic Development Canada (ISED), Government of Canada.
Based on the performance in Phase 1, Bioimaging Research Solutions has been awarded $1 million for the prototype development Phase (March 2023 to March 2025). "Receiving this funding from the government is a great example of how Canadian innovators when supported, can benefit society as a whole and help Canadian industries. This research taps into the power of artificial intelligence (AI) to improve disease surveillance, helping to maintain Canada's status as free from bovine tuberculosis," shares Dr. Annamali.
Professor Pavneesh Madan (Ontario Veterinary College) and Dr. Eran Ukwatta (College of Engineering and Physical Sciences) are collaborators in this project. Dr. Annamali believes, "the University of Guelph excels at its interdisciplinary and One Health approach to find solutions to today's complex problems. By collaborating with Drs. Maden and Ukwatta we were able to use AI technology to benefit both animal and public health."
Learn more about this project and the announcement from the Government of Canada.
Share this page
Find related news by keyword