GBADs: Charting a Data-Driven Course for One Health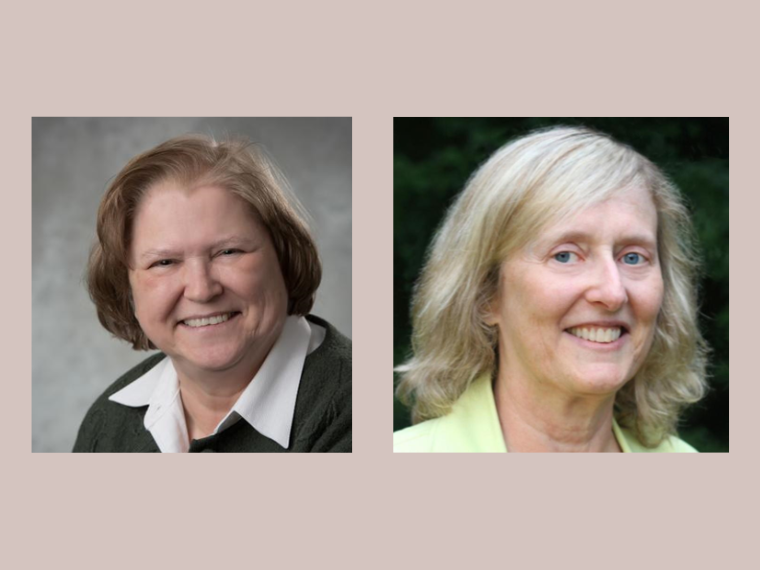 GBADs charts a course in the data labyrinth, overcoming obstacles and unearthing keys to a healthier, data-driven future.
One Health Renaissance: GBADs at the Helm
In a world where animal, human and environmental health intertwine, the Global Burden of Animal Diseases (GBADs) programme serves as a compass, guiding us towards an integrated approach known as One Health. Utilizing data as its north star, GBADs become an invaluable tool for policymakers and health interventions, empowering us to confront formidable challenges like antimicrobial resistance and climate change head-on. As we navigate the post-pandemic world, the beacon of GBADs shines bright, showing us the way forward.
In this rapidly evolving ecosystem, GBADs' significance is amplified even further. The digital transformation of the health sector, spurred on by the COVID-19 pandemic, has underscored the need for an agile, data-driven approach. This is where GBADs steps in. The programme is accelerating the digital metamorphosis of international organizations like the World Organisation for Animal Health (WOAH) and the Food and Agriculture Organization of the United Nations (FAO). By automating data access and creating visualization dashboards, GBADs is pioneering a data revolution in animal health and beyond.
As we stand amidst the vast expanse of global livestock data, the GBADs programme faces the challenge of piecing together a mosaic of vital information. Data on livestock diseases come in diverse forms, making interpretation and utilization complex. Seemingly simple factors, such as livestock population numbers, become difficult to interpret due to inconsistent categorizations and conflicting estimates across organizations. GBADs assume the role of a code breaker, diligently unravelling the intricate and often concealed data landscape. Its mission is to create an intuitive and user-friendly interface, empowering policymakers and stakeholders with comprehensive insights. In this journey, GBADs forges a new map for the world to follow, ensuring that livestock data is easily understood.
The GBADs Adventure: Navigating the Data Landscape
Navigating the GBADs programme is akin to embarking on a scientific expedition, where each step uncovers fresh challenges and opportunities. The acquisition, management, and quality control of data become intricate quests in their own right. At the heart of this endeavour lies the pursuit of accurate livestock numbers, a task comparable to capturing a mythical creature due to the complexity of inconsistent and non-reproducible data. Overcoming these obstacles requires the concerted effort of Kassy Raymond, a PhD student in the School of Computer Science and the GBADs Informatics team, which is led by Dr. Deborah Stacey from the School of Computer Science and Dr. Theresa Bernardo from Population Medicine in the Ontario Veterinary College at the University of Guelph.
Drawing upon a multidisciplinary approach, the team has assembled experts in epidemiology, computer science, and animal welfare to construct an innovative information architecture that proactively manages and visualizes data. Their work has culminated in the development of the GBADs Knowledge Engine, an accessible platform that promotes transparency and fosters trust among stakeholders. By facilitating data accessibility and utilization, the team's approach also paves the way for addressing broader issues encompassing animal health within a larger context.
They have achieved remarkable milestones, including the transformation of data accessibility and utilization in the realm of animal health through innovative information architecture and the development of the GBADs Knowledge Engine. By addressing data inconsistencies and fostering transparency, they have established an empowering framework for policymakers and researchers to make informed decisions based on accurate livestock numbers. These achievements not only contribute to the advancement of crucial United Nations Sustainable Development Goals but also pave the way for transformative advancements in the field of animal health, fostering a healthier and more sustainable world.
Master Key: GBADs Unlocking a Healthy Future
"The GBADs programme, with its robust data-driven approach, serves as a promising initiative towards disease control and sustainability. Utilizing techniques such as ontologies, graph databases and a Data Governance Handbook, GBADs adeptly overcomes data silos, extracting valuable insights to inform models addressing antimicrobial use and climate change. It goes beyond providing a wealth of accessible data, acting as a collaborative platform that inspires and fosters collective efforts. GBADs stands as a testament to the potential of harnessing data to conquer disease and drive positive change," said Stacey.
This story was written by Kasra Ghasemi as part of the Science Communicators: Research @ CEPS initiative. Kasra is a PhD candidate in the School of Engineering under Dr. Syeda Humaira Tasnim and Shohel Mahmud. His research focus is on developing innovative solutions to poor packaging systems and conventional refrigeration methods and their contributions to food waste and global warming – a Latent Heat Thermal Energy Storage system with micro-scale capsules.
Funding Acknowledgement: This research has been brought to life through the substantial financial support of esteemed organizations committed to global health and sustainable development, named as the Bill and Melinda Gates Foundation and UK Aid. These institutions, with their long-standing dedication to fostering innovative solutions for pressing global issues, have provided the necessary funding to fuel the ambitious vision of the GBADs programme.
Reference: R. K et al., "Informatics progress of the Global Burden of Animal Diseases programme towards data for One Health," vol. 42, p. 218, 2023, doi: 10.20506/rst.42.3365.