Derek O'Flaherty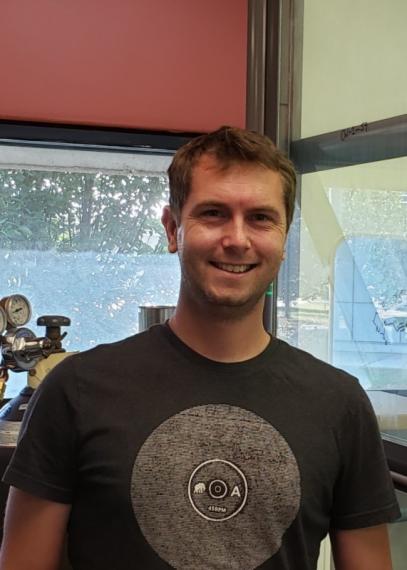 Available positions for grads/undergrads/postdoctoral fellows:
Education and Employment Background
Dr. Derek O'Flaherty received his PhD in Chemistry from Concordia University in 2016. Between 2016 and 2019, he held a position as a postdoctoral fellow at Massachusetts General Hospital / Harvard University in the United States. O'Flaherty joined the RNAi Discovery group at Alnylam Pharmaceutical Inc. as a Scientist (2019-2020). He then became an Assistant Professor in Department of Chemistry at the University of Guelph in 2020.
---
Research Themes
O'Flaherty's research lies at the interface of chemistry and biology and focuses on nucleic acid chemistry. Group members are exposed to an interdisciplinary portfolio of techniques in organic chemistry, chemical biology, biochemistry and biophysics. Key areas of research include:
Nucleic acid biotechnology.
Artificial cell assembly.
Highlights
NSERC Discovery Grant, 2020
Canadian Institute of Health Research Fellowship, Postdoctoral research award, 2018
Fonds de recherche du Quebec, Nature et technologies, 2016
Valedictorian, Concordia University, 2016
Governor General's Gold Medal, Concordia University, 2016
---
Media Coverage
Building Blocks of Life on Earth