The Ph.D. Thesis Defence of Michelle Mills
Details

The Ph.D. Thesis Defence of
Michelle Mills
will take place on
Monday December 6, 2021
at
1:00 pm
THESIS TITLE
Probing the effect of rational structural changes on the magnetic properties of DTDA radicals and their complexes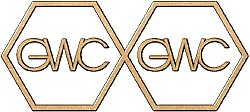 Examination committee
Dr. Khashayar Ghandi, Chair
Dr. Kathryn Preuss, Adviso
Dr. Sonny Lee, Advisory Committee
Dr. Adrian Schwan, Graduate Faculty
Dr. Martin Lemaire, External Examiner
INTERESTED MEMBERS OF THE UNIVERSITY COMMUNITY ARE INVITED TO ATTEND
This defence will be held using MS Teams.
Please see the "tips for the audience" below:
Keep your microphone muted unless invited to speak by the exam chair.
Join with your name or a static profile picture to cut down on visual distractions.
Do not send the student any messages in the chat during the defense.
If appropriate the exam chair will invite questions from the audience after the oral presentation is done.