Q&A with Jeff Grieve, Interim Chief Information Officer (CIO)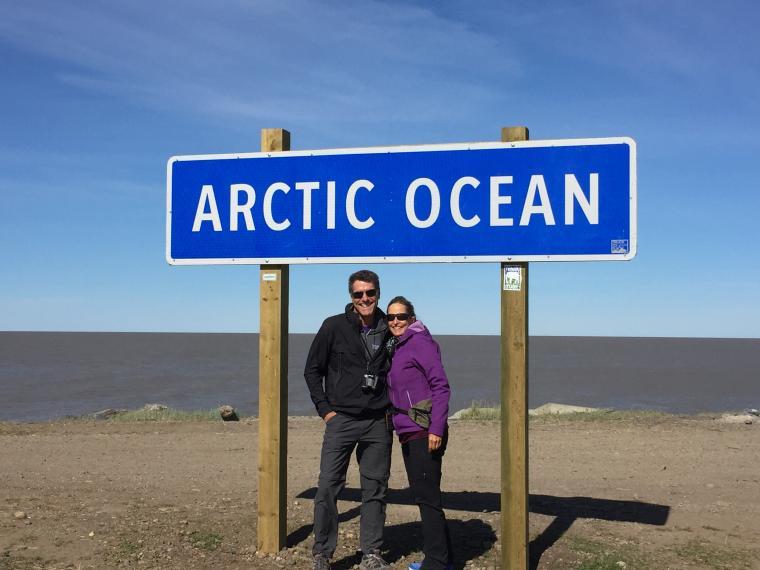 In January 2023, Jeff Grieve joined the University of Guelph (U of G) and the Computing & Communications Services (CCS) team as the interim chief information officer (CIO), with 30+ years of valuable leadership experience in information technology (IT). Prior to his role at U of G, Jeff was the executive director and CIO at the University of Western Ontario (Western).
Q&A
What are your goals in your short time at U of G?
IT is a vital component of today's higher education environment. Our work directly impacts students, faculty and staff on a daily basis. The CIO role is critically important to help support the University's mission and objectives for teaching, learning and research. I signed on as interim CIO to allow the University the appropriate time needed to evaluate and appoint a new CIO.
As interim CIO, I plan to focus on a few key areas:
Providing leadership support to CCS and the broader IT community in the coordination and implementation of ongoing projects and day-to-day operational activities;
Assisting CCS in the recruitment and prioritization of additional staff resources where relief is critically needed; and
Working with the University Leadership team to progress the prioritization and governance approval of next priority projects in the IT Strategic Plan in accordance with the IT Governance framework.
What was most meaningful/memorable to you in your work as CIO at Western?
Without a doubt, the most meaningful part of my experience at Western were the people that I had the pleasure and privilege to work with. I was both fortunate and grateful to have an incredibly talented and dedicated team who worked together through numerous IT challenges that we all face in higher education. Despite my brief time here, I can already say that this is also true at U of G.
I am also proud of the sense of culture we built within our IT community at Western. I am a firm believer that IT is a team game. Through open and transparent communication, we were able to build a strong sense of trust and cooperation across and between all IT units over time. To be honest, it was not always that way, but we kept working on it until it became second nature in our daily interactions. I may not be able to recall the specific details about projects we completed, but I still value and maintain many of my relationships with team members and other colleagues at Western.
What are some things people might be surprised to know about you?
My wife Carol and I are proud grandparents of our first grandchild, Addie, who recently turned two. Things are escalating quickly on that front, with my son and daughter-in-law soon expecting twins, which will give us three grandkids under the age of three! We love being busy grandparents.
Although I have spent 30 years in IT, I am also a hobby archaeologist. As a lifelong learner, I have earned a second bachelor's degree and my master's in digital Archeology. I completed my research fieldwork in 2019 in the Arctic, working with local Indigenous communities (the Inuvialuit in Northwest Territories) to find ways to use technology to preserve and promote their archaeological history and cultural heritage. It was an incredible experience speaking with and learning from elders and youth, and to live there in the summer when the sun never sets and again in the late fall when the sun barely rises!