How do I know if I have an HID iClass card?
Employees and students will only be issued one card with HID iClass technology that contains an electronic signature required to permit building access. The following images will help you to determine if you possess a card equipped with HID iClass technology.  

Please look for these indicators on the back of the card:
©HID iCLASS symbol
A 5-digit card identifier (*33851 in this image)
A manufacturer's number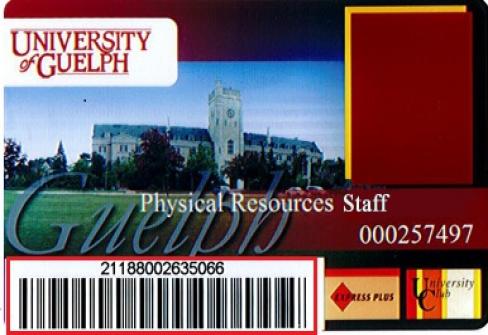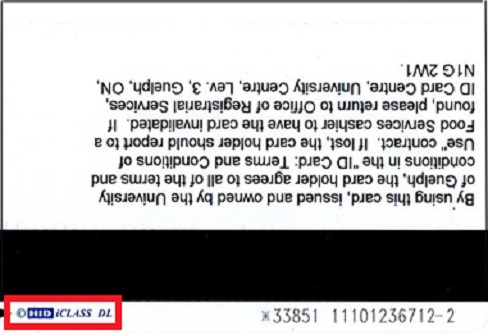 If you do not possess an iCLASS card and require access to electronically controlled buildings, please visit:
the Campus Card Office, University Centre, 008.