Building Access Contacts
For questions or concerns related to Electronic Access, please notify the appropriate Building Access Contact from the buildings listed below.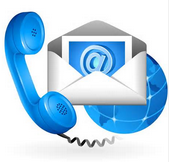 Physical Resources staff are to contact the Electronic Access group for all requests and inquiries.
Please note:
The listed buildings may contain perimeter access doors, or interior access doors, or both. Click on a specific building to see the details about the electronic access. If you do not see the Electronic Access controlled area or door in the list below, please contact the department affiliated with the specific door.
Changes to department Electronic Access Admin contacts should immediately be reported to eaccess@uoguelph.ca