Key Management Solutions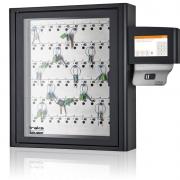 The University provides intellegent key management systems which secure, manage, and audit use of key sets. You will no longer need to manage paper logs, or have someone present to dispense keys. These systems provide secure, customized access for authorized users to retrieve keys with just their employee/student card. Key management systems can be configured for 5-180 sets of keys.
Colleges or Departments that are interested in key management solutions are requested to submit a work order to wo@pr.uoguelph.ca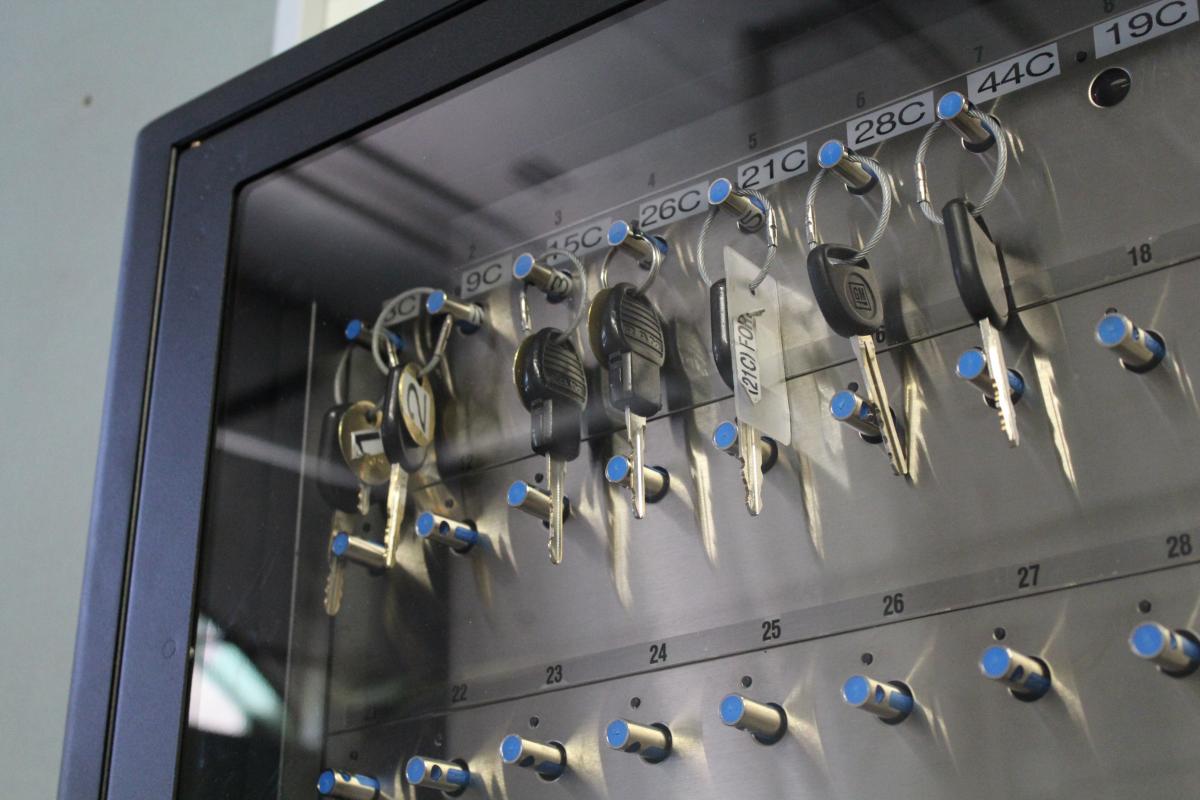 Traka Box - Close Up
Secure key management. Keys are secured to locking pegs, and can only be taken by authorized users. Pegs can hold multiple keys up to ~11lbs.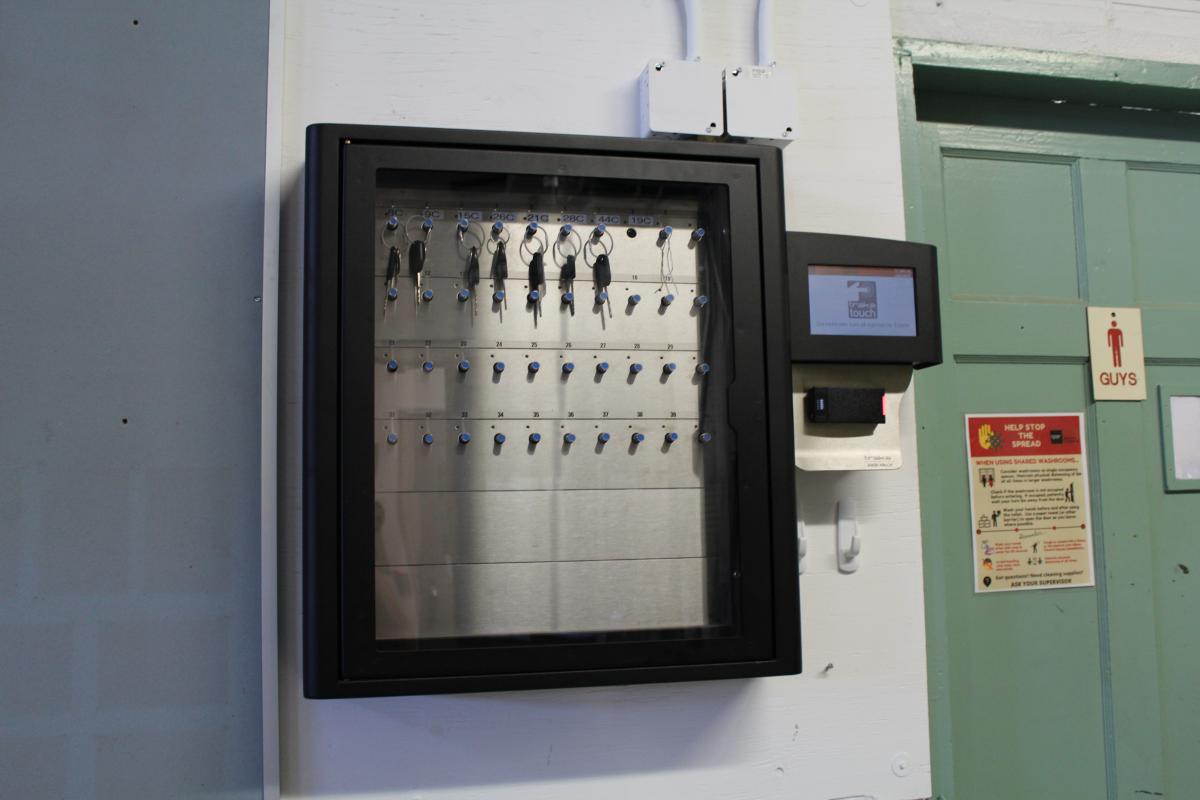 Traka Box with Panel
Example set up of what the system could look like in your area.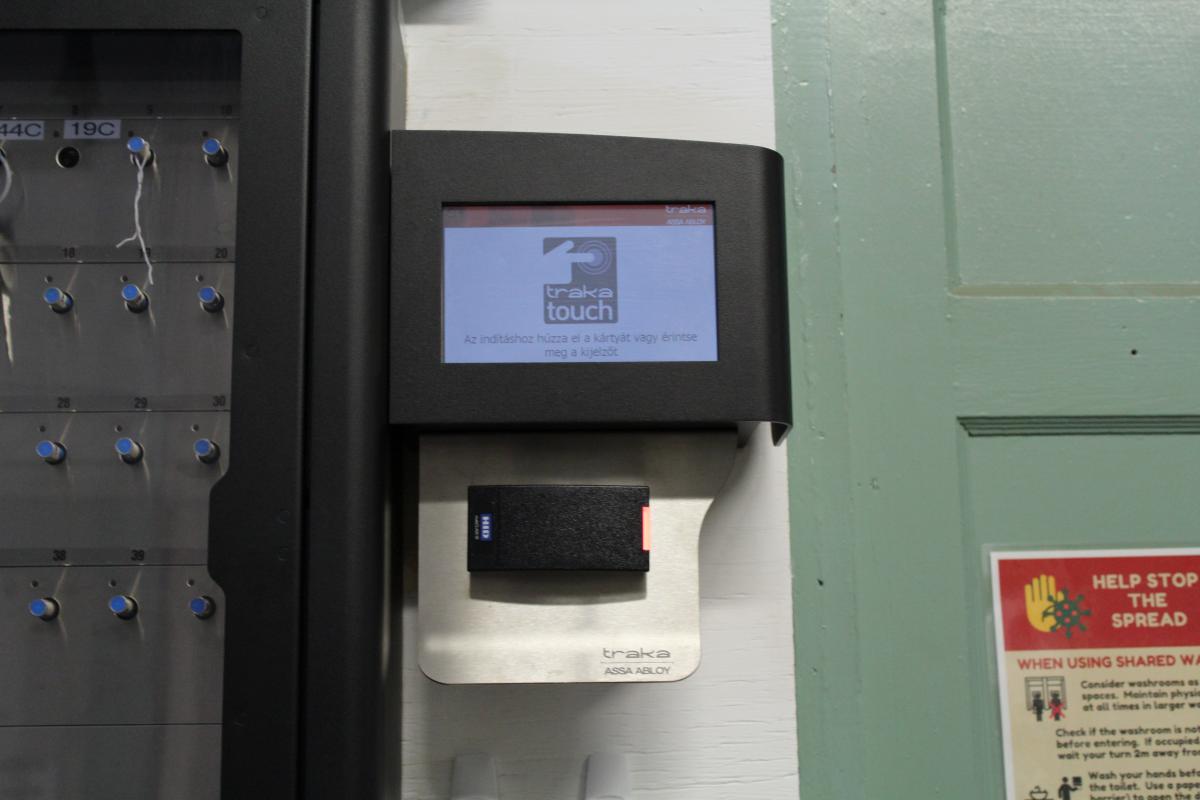 Traka Panel
Use the panel to access keys with your iclass card. You can search for keys by name and location. See who has keys signed out at any time.