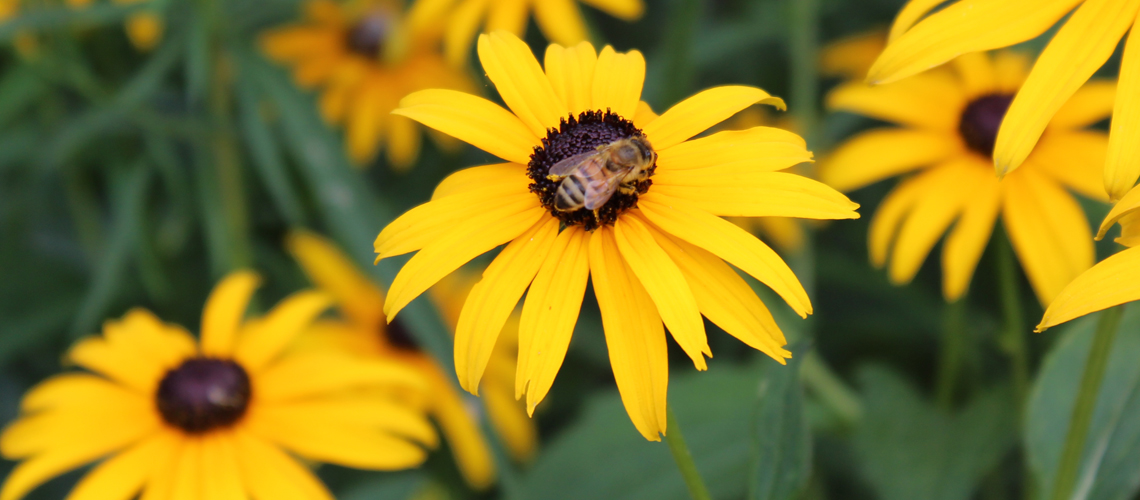 The Environmental Biology major, offered as part of the Bachelor of Science [1] degree program, emphasizes biological diversity at the molecular, population, community and biosphere levels. You will become familiar with how organisms, such as plants, insects, fungi and bacteria, interact with the physical environment (water and soils) and respond to human activities.
Methods of measuring and monitoring the impact of human activities on natural and agricultural ecosystems will be presented. To counter negative impacts, solutions, such as bioremediation of effluent, waste management, restoration of stream quality, and agroforestry will be applied. Upon graduation, you will have an awareness of the social and economic implications of environmental bio-sciences and be prepared to initiate solutions for a diversity of environmental problems.
This program is offered and administered by the School of Environmental Sciences [2].
Admission Requirements
Ontario secondary school students applying to the program require English (ENG4U), Advanced Functions (MHF4U), 2 courses from Biology (SBI4U), Chemistry (SCH4U), Physics (SPH4U); completion of all three is highly recommended, and 2 additional 4U or 4M courses. Students that are mature, transfer, or applying from outside Ontario should visit the admission requirements page [3] to learn about their requirements.
Unique Courses
Climate Change Biology
Pesticides and the Environment
Life Strategies of Plants
Agroforestry Systems
Soil Management
Apiculture and Honey Bee Biology
Full course descriptions and a listing of all courses, can be found in the Undergraduate Calendar. [5]
Career Opportunities
Arborist
Pest Control Technician
Plant and Soil Health Advisor
Reclamation Specialist
Viticulturist
Entomologist
What Students are Saying
Sometimes the best way to learn about a program is through meeting a current student. Meet them here: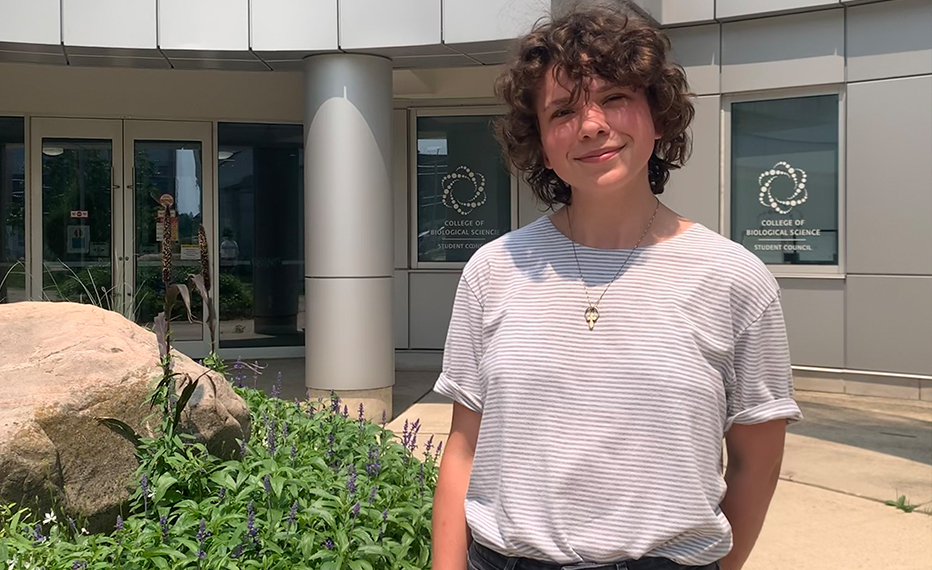 "I love how flexible this program is! Whether it be biodiversity, conservation, or ecotoxicology this program allows you to learn it all."-Kelly Evans, environmental biology student.
Learn About the Perks
The world is your classroom.
U of G's campus is home to the Arboretum, which is 400 acres of gardens, trails, native plants and wildlife, that will be explored for your classes and labs.
Learn more [7]
Find your
people.
Pursue your passions by joining one of U of G's clubs, like the Outdoors Club, which organizes outdoor wilderness trips year-round.
Learn more [8]
Access funding support.
OAC offers a range of scholarships, bursaries, awards and travel grants. In 2020, 687 student awards were given out totaling over $1.5 million!
Learn more [9]
Questions
Our OAC Student Liaison team is here to help! Have you applied to or are you considering this program, but have some questions? Find answers to our most frequently asked questions here. [10]
Still have questions/inquires? Ask us! Our team of program experts will happily answer your questions or direct them to the people who can. Ask your questions here. [11]