Open for Business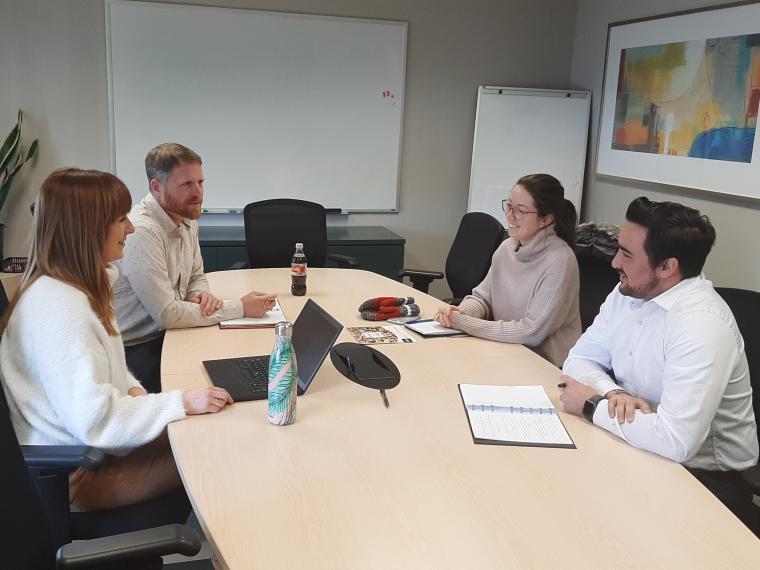 Meet the Industry Liaison staff who provide specialized services for researchers and industry.
Blake Helka joins the RIO Team!
We are very pleased to introduce Blake Helka who has joined our Industry Liaison (IL) team on a one-year contract. Blake comes to UofG from Brock University where he held a similar role. His academic and industry background in biotechnology and chemical biology will help him to compliment the skills and experience of Vanja Banks, acting Industry Liaison Manager, as she fills in for Gregor Lawson who is seconded to a new position in Office of Research Support Services until January 2021.
For those who have worked with our RIO Industry Liaison team, you know that these knowledgeable people work to help researchers form mutually beneficial external partnerships needed to do effective, relevant research.  Industry liaisons have a wide network of contacts both within and outside the campus and a deep understanding of what it takes to launch research projects that are tailored to business needs. As a result of inquiries to this team, more than 60 projects worth $10 million over two years have been expedited!
Researchers can contact our Industry Liaison office with questions about:
the University's intellectual property policy;
funding opportunities that may help to defray research costs; and
how to improve funding applications.
Current and potential industry partners are encouraged to consult with our IL team who have experience and expertise in formulating research questions that form the basis of partnerships. They also set up introductory meetings with the researchers who are best suited to find the answers to the questions your company needs to answer. Want to get started? Contact the team at  (ilp@uoguelph.ca) and download and review our useful Guide to Industry Partnerships with the University of Guelph.
Share this page
Find related news by keyword