Eco-Friendly Material for a Sustainable Future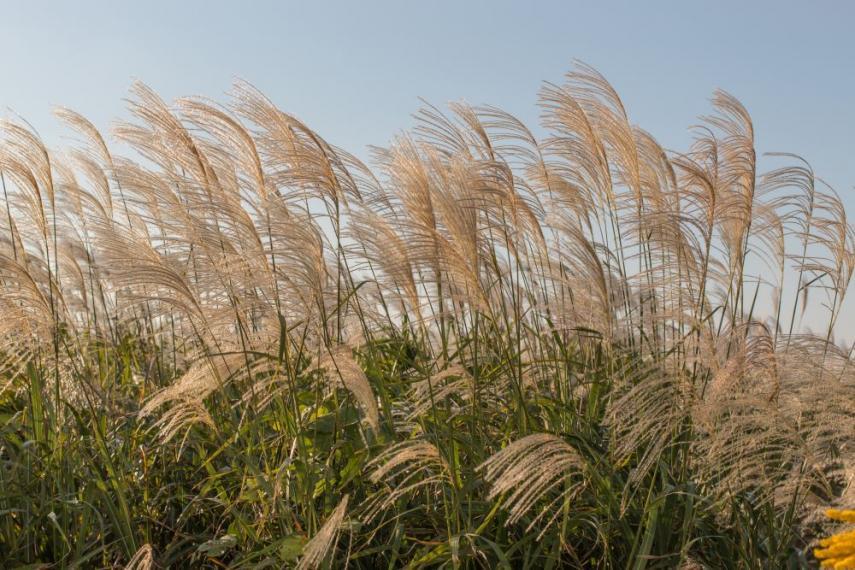 Canada's Most Powerful Women: Top 100 award winner develops materials to help save our planet.
Imagine an era of sustainability. A world where top vehicle manufacturers use materials that are renewable and lightweight, resulting in lowered carbon emissions. A time where brewing your morning cup of coffee using a single serve pod no longer means contributing plastics to landfills. For engineering professor Manjusri Misra, winner of the Women's Executive Network's 2020 Canada's Most Powerful Women: Top 100 award, the time for sustainability is now. Alongside engineering professor Amar Mohanty (both Misra and Mohanty hold joint appointments with Ontario Agricultural College) Misra leads the Bioproducts Discovery and Development Centre (BDDC) at the University of Guelph. There, since 2008, researchers have been working to create materials that will reduce the world's emissions.
Light weight auto parts
Misra and the team at the BDDC are exploring the potential of biocomposites, materials formed by combining a resin with bio-sourced fillers, for automotive parts. These fillers are sourced from renewable materials such as crop residues, non-food waste, and energy crops, many of which would go to the landfill if not recycled. Car part fillers made from biocomposites are lighter and less expensive than conventional materials like glass, making them environmentally and economically friendly. Misra recently collaborated with Ford Motor Company, who successfully introduced a biobased carbon filler into the production of a 2020 Ford Lincoln.
Compostable coffee pods
Misra's research also resulted in another incredible innovation: the first 100 per cent compostable single-served coffee pods, PURPOD100™. Working with Toronto-based coffee roaster Club Coffee, Misra developed a resin formulation using a range of biomass sources that results in pods that can be composted in municipal organic waste collection systems. The pods are sold across 160 different brands and are available in stores throughout North America, South America, and Europe.
Prof. Misra's pivotal role fostering biobased materials innovation through research is moving us closer to a healthy planet.
"The fundamental challenge that we are addressing is creating bio-based materials that can compete commercially with petroleum-based plastics, while delivering equivalent or superior price and performance," says Misra. "I am honored that my work has been recognized by the 2020 Canada's Most Powerful Women: Top 100 Award and thrilled to share this honor with 105 other incredible women."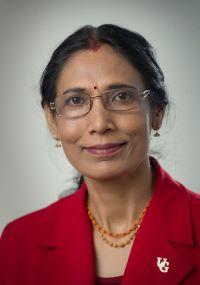 Manjusri Misra is a professor in the School of Engineering. She was named 2020 Canada's Most Powerful Women: Top 100.
Misra's work is supported by funding from the University's partnership with the Ontario Ministry of Agriculture, Food and Rural Affairs; the Ontario Ministry of Economic Development, Job Creation and Trade; Agricultural Adaptation Council; the Ontario Centres of Excellence; Agriculture and Agri-Food Canada and Competitive Green Technologies, Canada; the Ontario Soybean Growers (currently known as Grain Farmers of Ontario); the Natural Sciences and Engineering Research Council of Canada; the Post-Secondary Institutions Strategic Investment Fund; the Canada Foundation for Innovation; U of G alumni; and several private partners including BMO Financial Group and Hannam Soybean Utilization Fund.
---
To learn more, you can read Prof. Misra's work on this subject:
Andrzejewski J, Mohanty AK, Misra M. Development of hybrid composites reinforced with biocarbon/carbon fiber system. The comparative study for PC, ABS and PC/ABS based materials. Compos. B. Eng. 2020 Nov. doi: 10.1016/j.compositesb.2020.108319
Benwood C, Anstey A, Andrzejewski J, Misra M, Mohanty AK. Improving the impact strength and heat resistance of 3D printed models: structure, property, and processing correlationships during fused deposition modeling (FDM) of poly (lactic acid). ACS omega. 2018 Apr. doi: 10.1021/acsomega.8b00129
Gowman AC, Picard MC, Lim LT, Misra M, Mohanty AK. Fruit Waste Valorization for Biodegradable Biocomposite Applications: A Review. BioResources. 2019 Oct. doi: 10.15376/biores.14.4.Gowman
Meereboer KW, Misra M, Mohanty AK. Review of recent advances in the biodegradability of polyhydroxyalkanoate (PHA) bioplastics and their composites. Green Chemistry. 2020. doi: 10.1039/d0gc01647k
Mohanty AK, Vivekanandhan S, Pin JM, Misra M. Composites from renewable and sustainable resources: Challenges and innovations. Science. 2018 Nov 2. doi: 10.1126/science.aat9072
Ogunsona EO, Codou A, Misra M, Mohanty AK. A critical review on the fabrication processes and performance of polyamide biocomposites from a biofiller perspective. Materials Today Sustainability. 2019 Sept. doi: 10.1016/j.mtsust.2019.100014
Picard M, Mohanty AK, Misra M. Recent advances in additive manufacturing of engineering thermoplastics: challenges and opportunities. RSC Advances. 2020. doi: 10.1039/D0RA04857G
Poursorkhabi V, Abdelwahab MA, Misra M, Khalil H, Gharabaghi B, Mohanty AK. Processing, Carbonization, and Characterization of Lignin Based Electrospun Carbon Fibers: A Review. Frontiers in Energy Research. 2020 Sep. doi: 10.3389/fenrg.2020.00208
Snowdon MR, Wu F, Mohanty AK, Misra M. Comparative study of the extrinsic properties of poly (lactic acid)-based biocomposites filled with talc versus sustainable biocarbon. RSC advances. 2019. doi: 10.1039/C9RA00034H
Zarrinbakhsh N, Wang T, Rodriguez-Uribe A, Misra M, Mohanty AK. Characterization of wastes and coproducts from the coffee industry for composite material production. BioResources. 2016 Jul. doi: 10.15376/biores.11.3.7637-7653