Celebrating Excellence: Staff Feature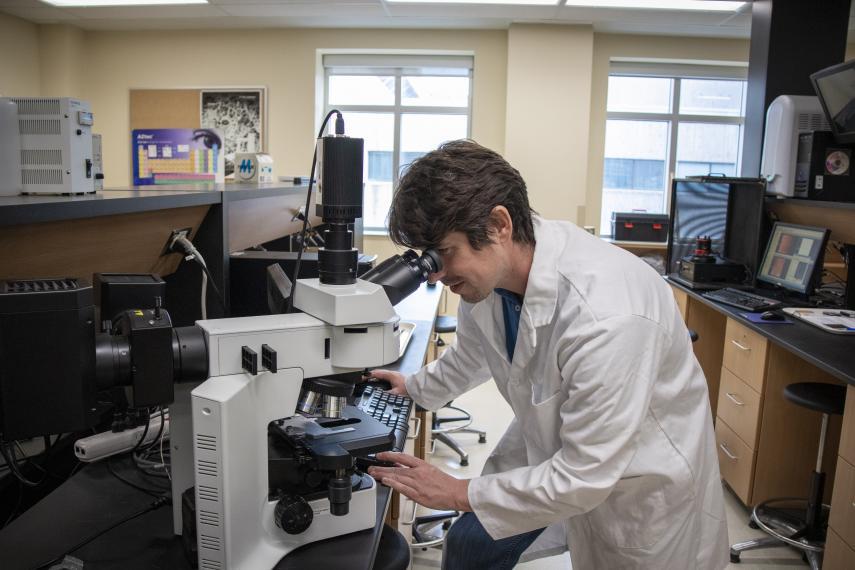 People are at the heart of the University of Guelph—their ingenuity, enthusiasm and collaboration create a robust research, teaching and learning community. We are pleased to recognize and thank all of our faculty and staff for their contributions, and particularly the six who received the 2020 College Awards. Congratulations on this achievement!
When Dr. Jay Leitch, CEPS Staff Excellence Award recipient, began his career at U of G as a Nanoscience Technician in 2009, the nanoscience program was in its infancy. Now having been offered for more than a decade at the University, this B.Sc major provides undergraduate students with the opportunity to study the chemical and physical behaviour of materials at the nanoscale. Courses are taught using a multidisciplinary approach that integrates the fields of chemistry and physics.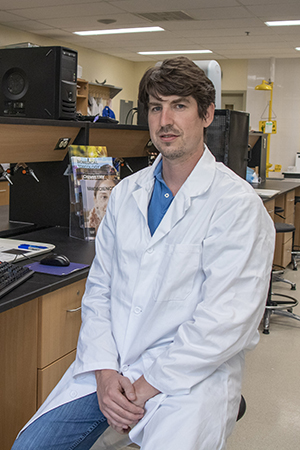 "When the nanoscience program was in development while I was still a PhD student, we spent a lot of time discussing its potential. I had ideas for the type of equipment, lab components and lab content that would benefit the students and give them a unique, hands-on education."
Leitch built the Nanoscience laboratory as a full-time staffer while completing his PhD work. He developed the infrastructure for the laboratory; designed and constructed the experiments and lab manuals; and taught all lab components. He also teaches lecture courses and supports course redesign.
"Jay has made outstanding contributions to the development and delivery of the Nanoscience program curriculum," says Dr. John Dutcher, physics professor and nanoscience program director. "He has defined his role with enthusiasm, creativity, and technical competence, inspiring the next generation of nanoscientists."
Leitch continues to maintain research activity, having published more than a dozen peer-reviewed research papers in electrochemistry and physical chemistry in a little over two years. He frequently participates in outreach and recruitment activities, such as Let's Talk Science and academic events, to create connections with students and prospective students.
Congratulations to all of the 2020 CEPS Faculty and Staff Award Winners:
Assistant Professor Research Excellence Award Ali Dehghantanha, School of Computer Science
Assistant Professor Research Excellence Award Huan Yang, Department of Physics
Graduate Supervision Award John Dutcher, Department of Physics
Undergraduate Supervision Award Manjusri Misra, School of Engineering
Excellence in Undergraduate Teaching Award Ryan Clemmer, School of Engineering
Staff Excellence Award Jay Leitch, Department of Physics
This article was originally published in the CEPS 2019–20 annual report: Big Picture.