Ramesh Rudra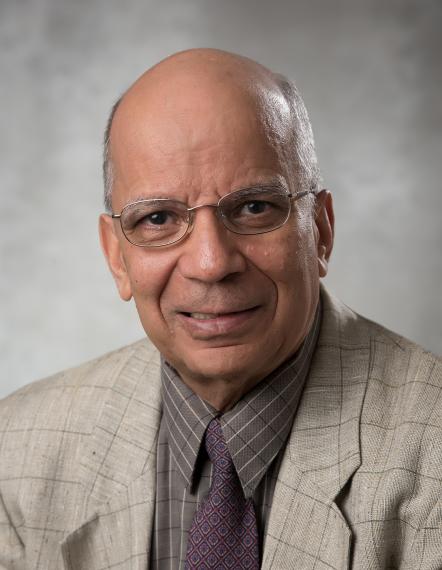 Phone number:
(519) 824-4120 ext. 52110
Find Related People by Keyword
Education and Employment Background 
Dr. Ramesh P. Rudra has more than forty years of experience as a researcher and an educator. He received his PhD from Pennsylvania State University. He joined the School of Engineering at the University of Guelph in 1980 where he is now a full Professor. Rudra is a member of the Professional Engineers of Ontario, a Fellow of the Canadian Society for Bioengineering, and a Fellow of the Indian Society of Agricultural Engineers.
---
Research Themes 
Rudra's research is focused on agricultural watershed management, water budgeting, and source water protection for water quantity, quality and non-point source pollution. Rudra explores processes of soil erosion, infiltration, irrigation and drainage. He also conducts modelling and management of non-point source pollution. Recently, his research has explored the impact of climate change on agricultural water management. Key areas of focus include:
Watershed system capacity. Rudra seeks to develop tools to assess water quantity and quality and identify opportunities to improve it in watersheds, including consideration of the watershed system capacity to absorb contaminants, as well as the quality of water relative to its use by various sectors. He is also developing techniques to identify sources of contaminants and to evaluate social acceptability (barriers) and economic feasibility. He has developed modelling tools to aid in this assessment.
Water quantity. This work focuses on the development of water resources in the arid and dry land regions of India. Rudra uses rainfall runoff inducement, seepage control and evaporation reduction in earthen rural reservoirs estimation of rural and agricultural (irrigation and livestock) water demand and design of water distribution systems. Water quality research is also related to water problems in arid areas including the use of domestic wastewater rich in surfactants in irrigation and its impact on soil quality. Rudra's other work on water quantity focuses on the assessment of various components of water budget (surface water and ground water) and their temporal variability.
Water Quality. The focus of Rudra's water quality work has been on sediment, phosphorus, nitrogen, pesticide and pathogens from rural and agricultural point and nonpoint sources. He has developed tools applicable at the farm, field and agricultural watershed for the identification of sources of runoff, ground water recharge and pollution, their contribution to the flows and water quality at the watershed outlet or to the reservoir, selection of BMP for the improvement of water quality to meet water demand, and development of remedial strategies and monitoring programs. At present, his research is focused on the development of tools for the identification of variable source (runoff generating and ground water recharge areas), design of vegetative filter strips along the stream based on the characteristics of the upland runoff (originating from non-point and distributed rural point sources
Highlights 
Maple Leaf Award, Canadian Society for Bioengineering, 2017
Natural Sciences and Engineering Research Council of Canada (NSERC) Discovery Grant, 2017
NSERC Engage grant, 2017
Bharat Gaurav Award, India International Friendship Society, 2014
Fellow, Indian Society of Agricultural Engineers, 2012
Fellow, Canadian Society for Bioengineering, 2005