How do I use the card for building access?
Card readers at building and room entrances will display either a solid red or solid green status light.
Red indicates the door is in locked status.
Green indicates the door is in unlocked status.
---
Step 1
Have your I.D. Card in your hand.
Hold your I.D. Card to the front face of the card reader with a red light.
The reader will beep when the card is detected.
          ​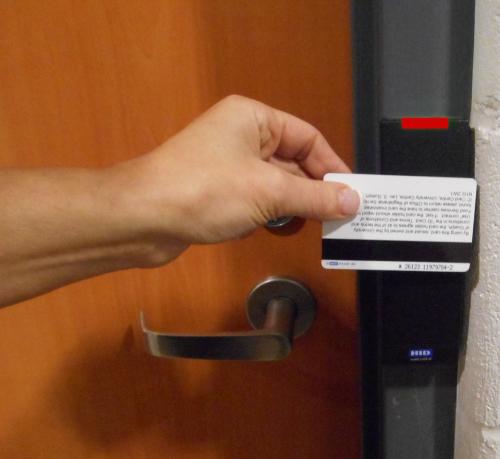 Step 2
A 

green light

 will appear if access is granted.
A red light denotes that access is not granted. See the department Electronic Access Admin to review your access requirements.
The 

green light

 indicates the door is unlocked and ready to be opened. 
Door remains unlocked for up to 7 seconds.
Open the door and access the area.
​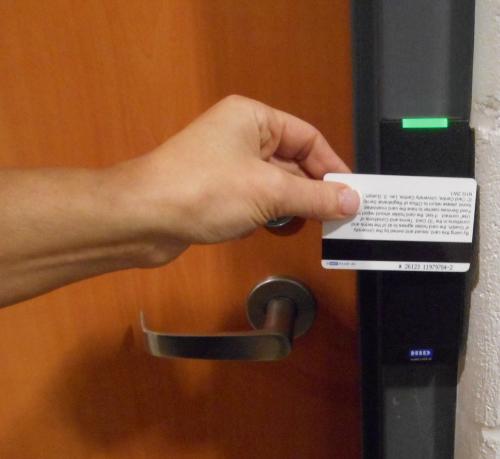 **PLEASE NOTE
If you wait too long to open the door, the lock will reset and you will have to repeat Step 1.**
---
Card reader not responding?
Students can contact their residence porter for assistance. Faculty and Staff can contact their Department's Electronic Access Administrator for assistance.