Feb 13: Economist in Residence Warren Jestin Set to Receive Honorary Doctorate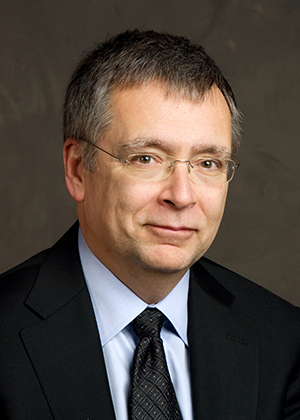 Warren Jestin, Economist in Residence at the Department of Economics and Finance will receive an honorary doctorate from the University of Guelph at the 2014 winter convocation. Currently Scotiabank's Chief Economist and Senior-Vice-Presdient, Warren Jestin is a much sought-after public speaker on national and international economic issues. Beyond giving occasional lectures at the University of Guelph, Warren Jestin has been a contributor to several scholarships offered by the Department of Economics and Finance, most notably The Warren Jestin Scholarship in Canadian Economic Policy, and The Jack Madden Medal in Economic History.
Warren Jestin graduated from the University of Guelph with an MA in 1971. He will receive his honorary doctorate at convocation ceremony on February 20th at 4pm in War Memorial Hall.
For more information, please see the full announcement by the U of G, as well as the Guelph Mercury.
Share this page
News Topics