Apr. 2: Chris Matthews Cup Winners Announced
The Department of Economics and Finance is pleased to announce the winners of the Chris Matthews Cup. As part of Francis Tapon's Theory of Strategic Management course (ECON 4800), the Chris Matthews Cup is awarded along with a gold medal to the in-class group with the highest graded paper and web presentation. Silver and bronze medals are presented to the two groups with the second and third highest grades.
Chris Matthews is a Guelph Alumnus and currently the Vice President of North American Operations for Bellville-Donair International. Matthews was personally on-hand to present the trophy and medals.
Winter 2014 Award Winners
Gold Medal Winners
Stephen Elliot, Karen Bravo, Dan Seider, with Francis Tapon, Chris Matthews and Dylan Boyter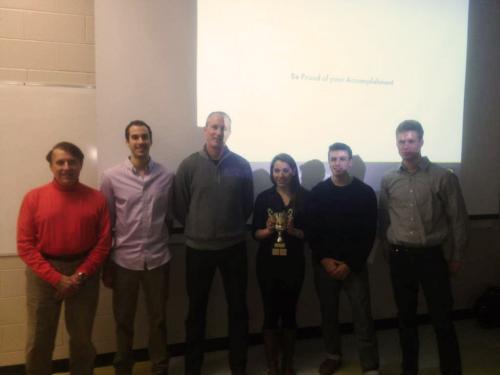 Silver Medal Winners
Greg Serediuk, Mike Warnaar, Paschal Wordui, with Francis Tapon, Chris Matthews and Dylan Boyter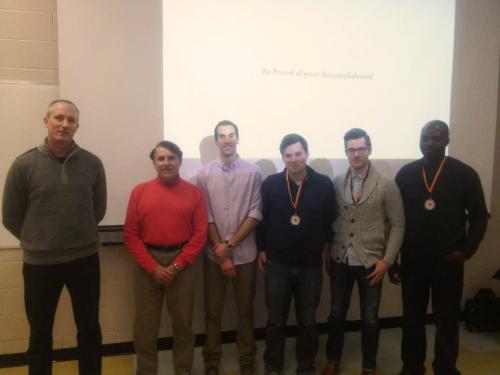 Bronze Medal Winners
Michael Miller, Ryan Fitzmaurice, Janessa Belliveau, with Francis Tapon, Chris Matthews and Dylan Boyter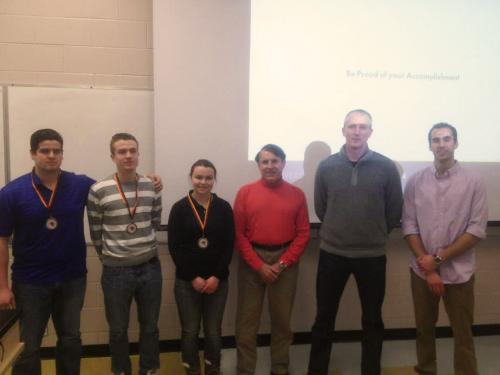 Share this page
News Topics