Oct. 16: Economics Professor Ross McKitrick Joins U.S.-based Think Tank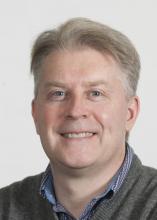 Economics Professor Ross McKitrick has recently been named an adjunct scholar at the Cato Institute's Center for the Study of Science. The Cato Institute is a U.S.-based public policy research organization.
Ross McKitrick will be among four other international scholars affiliated with the Center for Study of Science, for the purpose of analyzing scientific data in the areas of energy use and taxation, use of government subsidies, global warming and overall environmental regulation. More information on the Cato Institute can be found here.
Share this page
News Topics