Economics professor and PhD graduate recognized for research excellence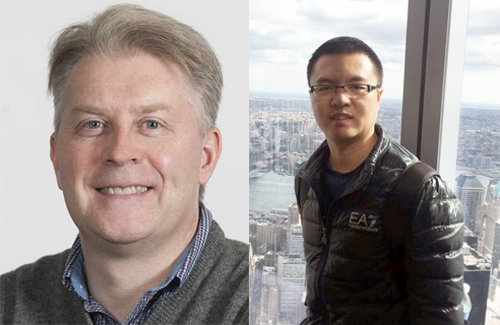 The Journal of Insurance Issues and the Center for the Study of Insurance Regulation (CSIR) at St. John's University's School of Risk Management, Insurance, and Actuarial Science, recently recognized University of Guelph economics professor Ross McKitrick and Bin Hu, a 2009 graduate of the PhD program, with the honorable mention award for their research on the effects of global warming on insurance firms.
The paper, "Climatic Variations and the Market Value of Insurance Firms", was a chapter from Hu's PhD dissertation that investigated the connection between extreme weather events and the profitability of insurance firms. The results suggest that the increased prevalence of these events has not negatively affected the market value of insurance firms.
As a result of this recognition, the paper will be published in a special edition of the Journal of Insurance Issues. Hu, who is now assistant professor at the School of Public Finance and Public Policy, Central University of Finance and Economics, Beijing, also won a trip to New York City to present the research.
Share this page
News Topics