The Policy Fellowship at the University of Guelph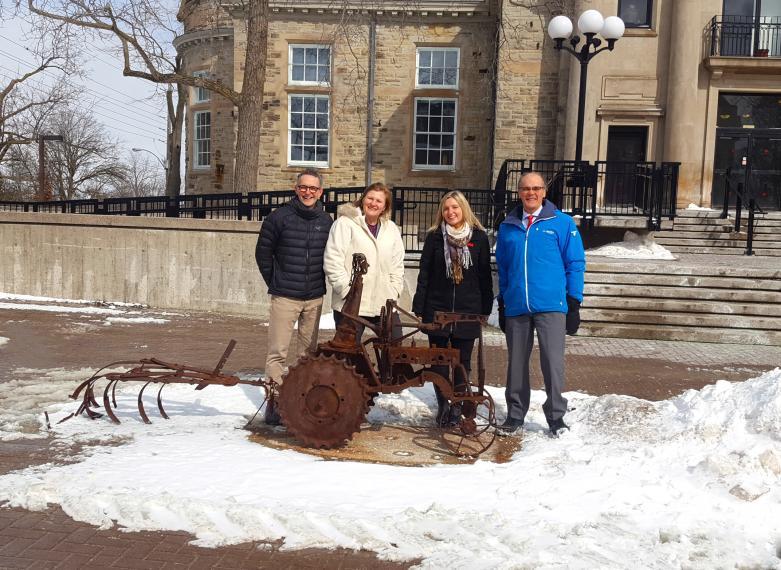 I was talking to a potential Policy Fellow recently who asked me an important question about the program "what's in it for the university?". The Policy Fellowship program ties into the University of Guelph's and Food from Thought's strategic priority to connect our research with the world through knowledge mobilization. Knowledge mobilization accelerates the impact of research by brokering communication and relationships between stakeholders, researchers and policymakers. Research around the science-policy interface in agri-food has shown that relationships are key to influencing policy with research evidence. The Policy Fellowship program is building these relationships so policymakers in the agri-food and biodiversity space have direct lines to excellent research. I recently received an email from a faculty member saying "Thanks for the introduction to the Policy Fellows. They both are very interesting with really fascinating policy backgrounds. I am optimistic that we'll work something out in the future".
The benefits to senior policymakers who participate are more obvious. They submit their policy questions in advance, which we use to match them directly with researchers who have expertise in this area. Policy makers get a customized experience that answers their policy questions with world-class research and expands their network of experts. Recent Fellows said "Thank you, it was a very positive experience that exceeded my expectations" and "I enjoyed meeting with the researchers, learning about their work, and having the opportunity to engage in an unstructured discussion to better understand and relate to my work. It was a more engaging way of learning than a more formal 'presentation' format".
It's the only program like it in Canada and we are excited about the future. We've already seen direct impacts from our first two cohorts. The recruitment for Fellows is on-going and national in scope. Questions about the program can be directed to the Knowledge Mobilization Manager in the Research Innovation Office.