Doubly Effective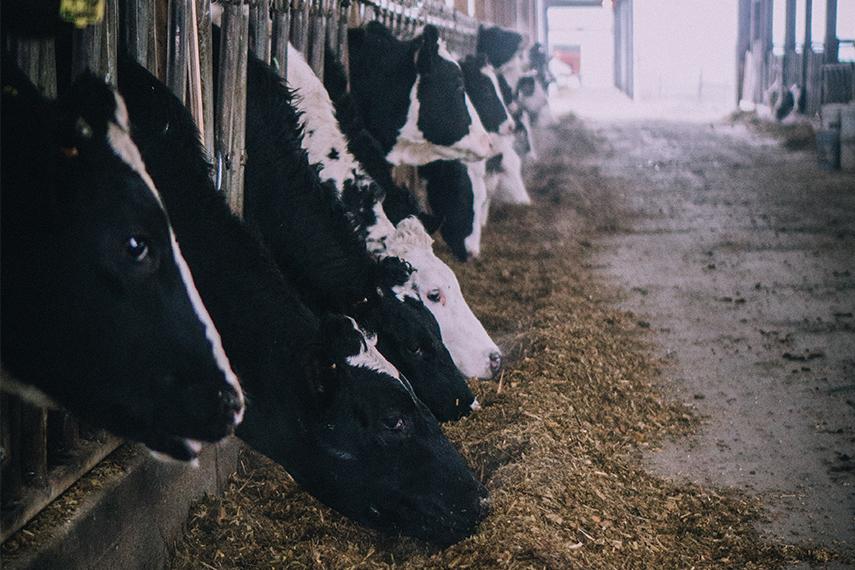 Research partnership improves the healthfulness of feed, animals and cheese
Professor Gisèle LaPointe, Department of Food Science, explores how microbial inoculants in silage can improve the dairy industry. Working in collaboration with Canadian company Lallemand Inc., her team has learned that when cattle eat feed containing beneficial microbes, there can be a positive impact on animal health, feed efficiency and milk quality. Specifically, when particular microbes are present in milk, it can stay fresh longer and the quality of products (such as yogurts and cheeses) made from that milk are improved, too.
The project examines how inoculating silage with certain beneficial microbes can help to improve its stability and reduce the presence and impact of spore-forming bacteria which, when present in large quantities, can damage animal health and negatively impact milk production and quality. The project is succeeding because each partner brings specific skills.
"Our expertise is very complementary, combining practical field experience in silage quality with laboratory methods in molecular analysis of fermentation and spoilage," notes LaPointe when asked about her work with Lallemand. 
"This collaboration will contribute to improving current knowledge on the dynamics of beneficial microorganisms during the fermentation process," says Pascal Drouin, Forage Research Manager at Lallemand Animal Nutrition. "This work may set in place specific mechanisms to reduce the population of spore formers, responsible for lower dry matter intake by the animals and subsequent problems in milk production and processing."
This valuable, investigative work is funded in part by the federal government's NSERC Collaborative Research and Development program, which encourages co-operation between Canadian companies and universities.
Companies who want to learn more about the programs available to support research, or to match your research needs with University of Guelph experts, please contact our industry liaison team at ilp@uoguelph.ca.
Share this page
Find related news by keyword