Another win for the Bioproducts Discovery and Development Centre!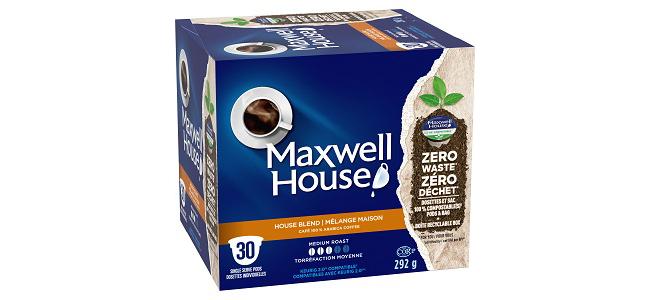 On June 3, 2021 the Retail Council of Canada announced the winners of the 28th Canadian Grand Prix New Products Awards, recognizing top products introduced into the Canadian market in 2020.
From over 124 entries, Kraft Heinz's Maxwell House Compostable zero-waste coffee pods won awards as both a top food product and captured the Innovation and Originality award. This special award is presented to the product having reached the highest average score amongst all the products entered under the evaluation criteria appreciating innovative features and benefits.
An important feature of the winning coffee pods is a break through plant-based material created by the University of Guelph's Bioproducts Discovery and Development Centre. Commercialized in 2016, this patented plastic replacement is used in the winning product to make the rigid ring that allows coffee pods to withstand compression in single cup coffee making processes. The rings are made from a blend of bioresins composed from renewable sources including more than 20% coffee chaff, a coffee processing by-product that in the past was considered a waste stream.
The Bioproducts Discovery and Development Centre is led by upcycling visionaries Dr. Amar Mohanty, OAC Distinguished Research Chair in Sustainable Biomaterials, and Tier 1 Canada Research Chair in Sustainable Biocomposites Dr. Manju Misra. Both Dr. Mohanty and Dr. Misra are jointly appointed in the University of Guelph's School of Engineering and Department of Plant Agriculture.
Other awards that have recognized the work done by these researchers abound: In 2020 Dr. Misra was named a Canada's Most Powerful Woman Top 100 award winner; and, 2018 she and Dr. Mohanty were co-recipients of the, NSERC Synergy Award for Innovation.
Share this page
Find related news by keyword