Addressing Complex Problems in Agriculture and the Environment
Location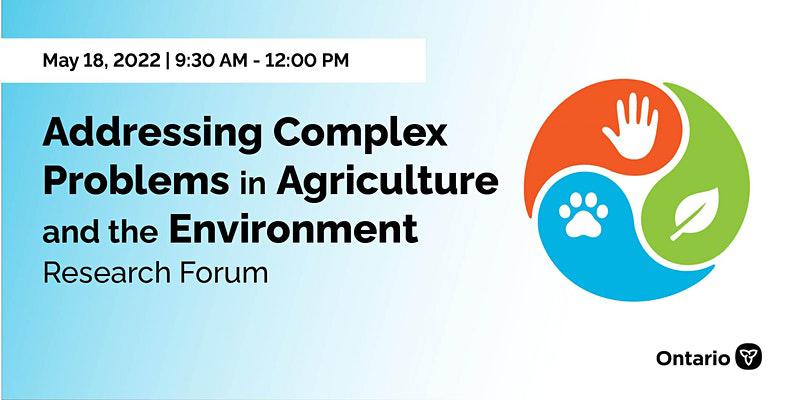 Details
Knowledge Exchange Event
Profiling research and initiatives and building knowledge around the concept of transdisciplinary research, complex problem solving, and One Health. The goal of this event is to bring awareness to this topic, highlight research in this area and create an opportunity for open discussion.
Join us to build capacity around transdisciplinary research and One Health in Ontario's agri-food sector, environment, and human health. The event will explore addressing complex problems in agriculture and the environment through research.
An agenda and more details will be provided as available.
Hosted by the Ontario Ministry of Agriculture, Food and Rural Affairs.
Event Website