Soil Health Research Resources and Videos
The Soil Health Research Forum – Behavior Change, Baseline Data and Best Management Practices shared recent research findings related to soil health, spotlight projects supporting implementation of Ontario's soil strategy and promote knowledge-sharing between researchers and decision-makers.
Presentations were provided by researchers from the University of Guelph, University of Waterloo, and the Ontario Ministry of Agriculture, Food and Rural Affairs (OMAFRA). Keynote speaker Dr. J. Arbuckle joined the forum from Iowa State University. The researchers provided research findings, including those funded through OMAFRA open research programs and under the Ontario Agri-Food Innovation Alliance.
Watch the video recording of the event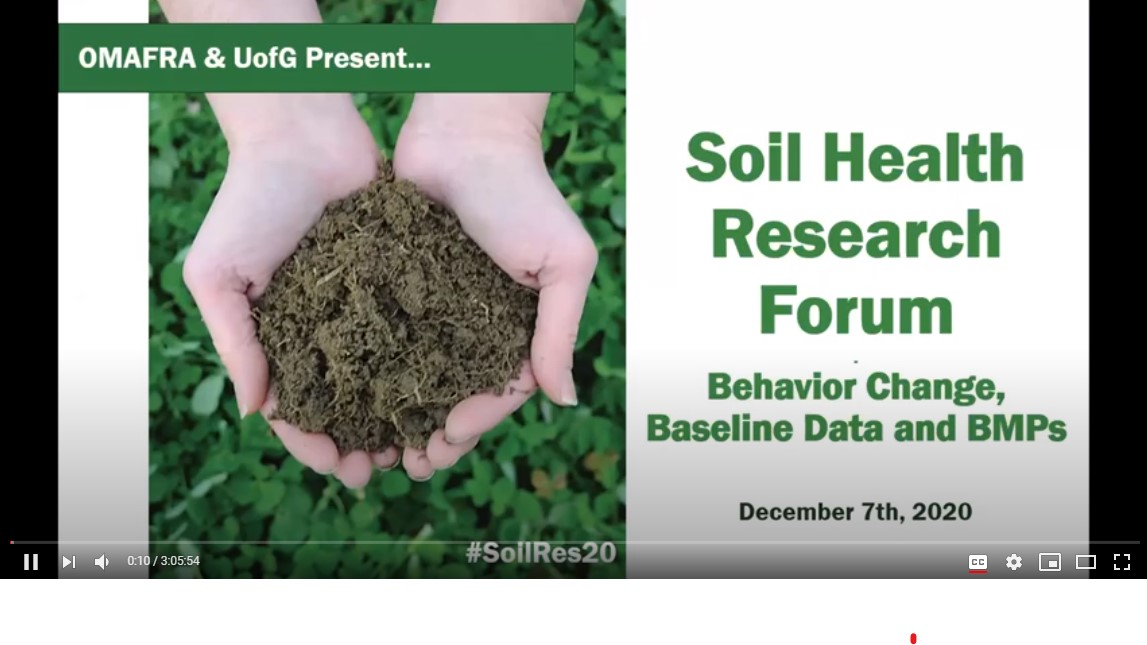 Watch on YouTube until March 30, 2021.
Feature videos
SOILS AT GUELPH

Ontario Soil and Crop Improvement Association (OSCIA)
Additional soil health resources
Promotion
Previously recorded