Lockdown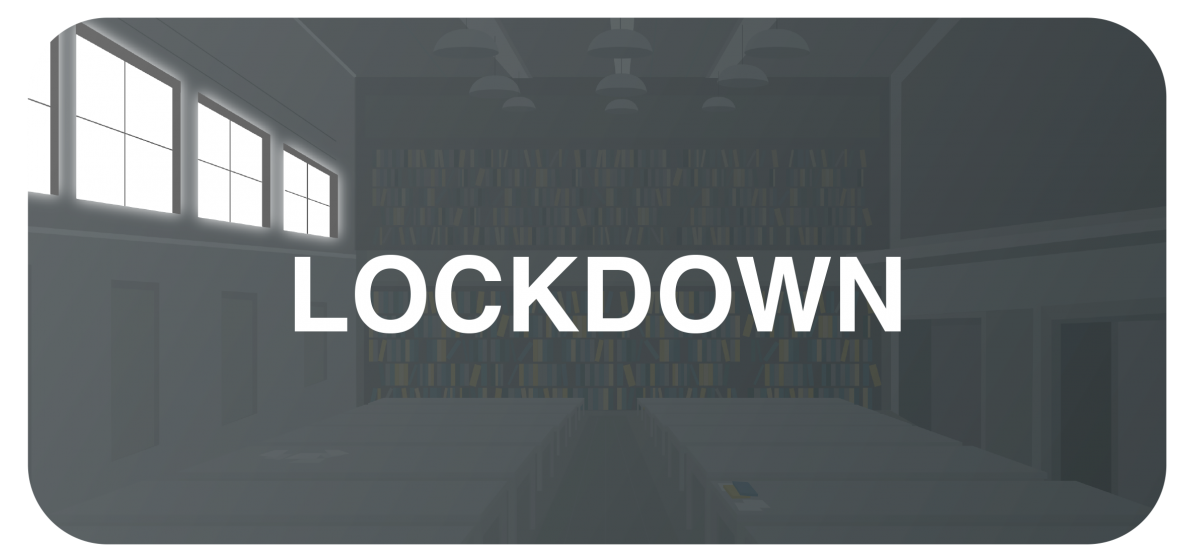 During a lockdown there is an imminent threat to the life and safety of our campus community; your life may be in danger by people using or having a weapon and they are on campus.
Notification of a lockdown will be issued through U of G ALERT, the University's critical incident notification system.  
If instructed to lockdown:
Take shelter in the nearest secured place -- eg., classroom or office.
CLOSE, LOCK & SECURE your door.
TURN OFF lights and if it is safe, cover the doors/windows
Silence cell phones - stay out of sight and keep quiet
DO NOT answer the door or leave the room until directed by Police
ONLY use your cell phone to provide information about the threat or an injured person; call 911 (other use may interfere with emergency communications).
DO NOT EVACUATE if you hear the fire alarm.
If you are directed by police to leave your secured area, do so as quickly and as quietly as possible. Follow ALL oral commands from police.
For more information, please visit our Lock-down Procedure.