Lockdown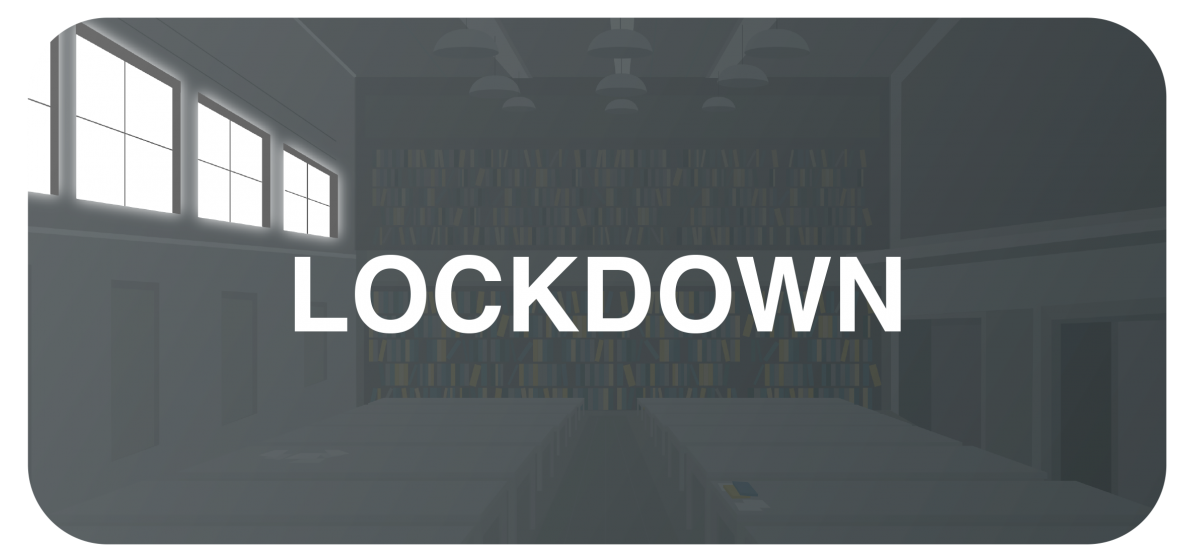 A lockdown is used to protect persons in the event of a violent or potentially violent situation on campus. You may be instructed to lockdown when there is an armed individual or an immediate threat to the safety and well-being of the campus community.  
Notification of a lockdown will be issued through U of G ALERT, the University emergency notification system.  
If instructed to lockdown:
Take shelter in the nearest secured place -- eg., classroom or office.
Close doors, lock doors if possible and barricade the doors.
If the lights in the room can be turned off, turn them off. Silence cellphones and computers.
Close any blinds or curtains on windows. Stay away from doors and try to keep out of the line of sight from windows.
Sit or lie down on the floor or crouch behind or under desks. Be as invisible as possible.
BE QUIET.
Do not respond to anyone at the door until you are given the "all clear" by Guelph Police Service or you receive information from U of G ALERT.
If you are directed by police to leave your secured area, do so as quickly and as quietly as possible. Follow ALL oral commands from police.