Composting in Residence
About the program
Composting in residence is easy! It's up to you and your roommates to regularly empty your kitchen compost bin into one of the many black outdoor composters around campus.
To request a composter for your residence, please contact Natalie at compost@uoguelph.ca, or call x58129.
Check out our posters and sorting guides for on-campus waste and compost, or explore our Waste Wizard web app to learn what goes where.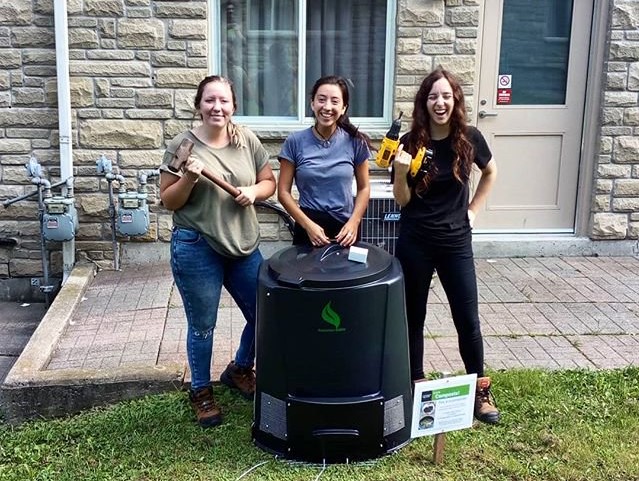 On-Campus Compost Locations: