Bee City Spotlight: Guelph
Location
This webinar will take place via Zoom. A Zoom registration link will be available at the end of August.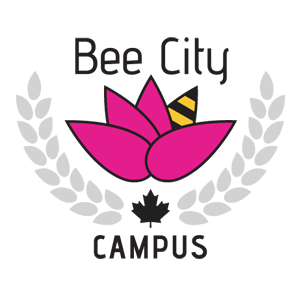 Details
Join us for an upcoming Bee City Spotlight webinar featuring Guelph, ON. In this webinar, speakers from the City of Guelph, the nonprofit Pollination Guelph, and the University of Guelph will walk you through the landscape of Guelph pollinator initiatives, from municipal native plant propagation to community planting events, to student engagement activities.
This webinar will be hosted on zoom at 12:30 EST on Thursday, September 15th, 2022. 
SPEAKERS INCLUDE:
Jay Cranstone, Natural Areas Stewardship Technologist, Forestry and Sustainable Landscapes, Parks City of Guelph
Samantha Dupre, Community Stewardship Coordinator, Forestry and Sustainable Landscapes, Parks City of Guelph
Lorne Widmer, Treasurer, Pollination Guelph
Samantha Casey, Communications and Engagement Coordinator, University of Guelph Sustainability Office
Please note that this webinar will be in English, and a French audio translation will be available. 
Registration for this webinar is free, and we invite you to share the registration link with anyone you know that's interested!
If you have any questions, please email Jordan Phelps at jordan@beecitycanada.org, and he will get back to you as soon as possible.
Event Website