Inaugural CEPS Graduate Student Research Day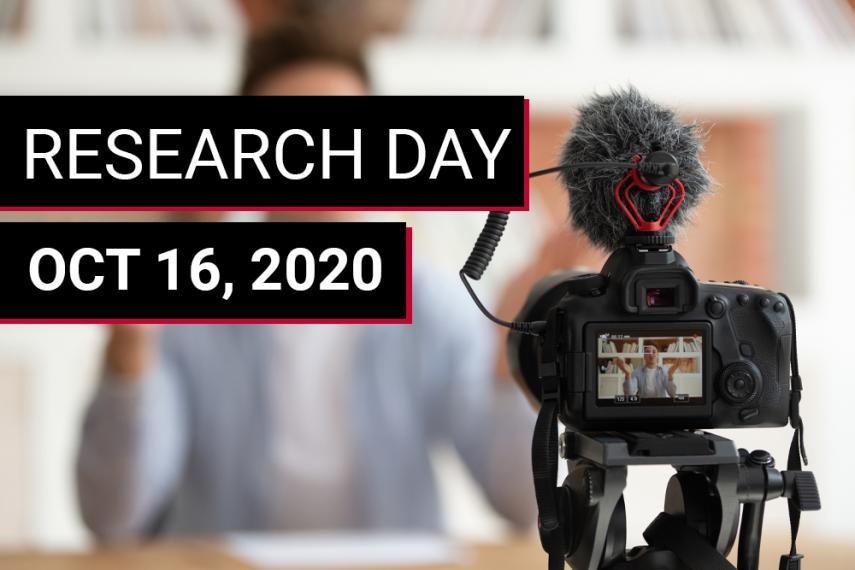 On October 16, the CEPS community gathered to celebrate and discover graduate student research.
Fifteen three-minute graduate student presentations spanning topics from sustainability to food to health. A panel of experts discussing the role of physical scientists and engineers in the health of our planet. A celebration of graduate student excellence and a chance to come together as a College. The inaugural CEPS Graduate Student Research Day held virtually on October 16th, 2020 brought together more than 70 individuals—students, faculty, alumni, and staff—across the College's five diverse academic units in recognition of its high-achieving graduate students. 
Just Three Minutes
Following opening remarks from physics professor and CEPS Associate Dean of Research and Graduate Studies, Leonid Brown, the day's events kicked off with a series of presentations from CEPS graduate students. Distilling complex research into three minutes and one slide is no small feat, but CEPS students rose to the challenge. The panel of non-specialist judges agreed that all fifteen students gave outstanding presentations, which meant their task of selecting first and second place was a difficult one.
And the winners are…
CEPS is pleased to announce that MASc candidate Valerie Bauman won first place for her presentation, Artificial Intelligence for the Bettering of Human Health. Valerie is an engineering student working with Prof. Scott Brandon.
A close second was PhD candidate Singam Suranjoy Singh for his presentation, Biodegradable-Antimicrobial Nonwoven Filter for Respirator Mask. Singam is an engineering student working with Prof. Manickavasagan Annamalai (School of Engineering) and Prof. Loong-Tak Lim (Food Science).
Attendees also voted on a People's Choice Award, which went to MASc candidate Aidan England for his presentation, Fashion Forward: Production of Plant-Based Fabrics. Aidan is a student in the department of chemistry where he is supervised by Prof. Marcel Schlaf.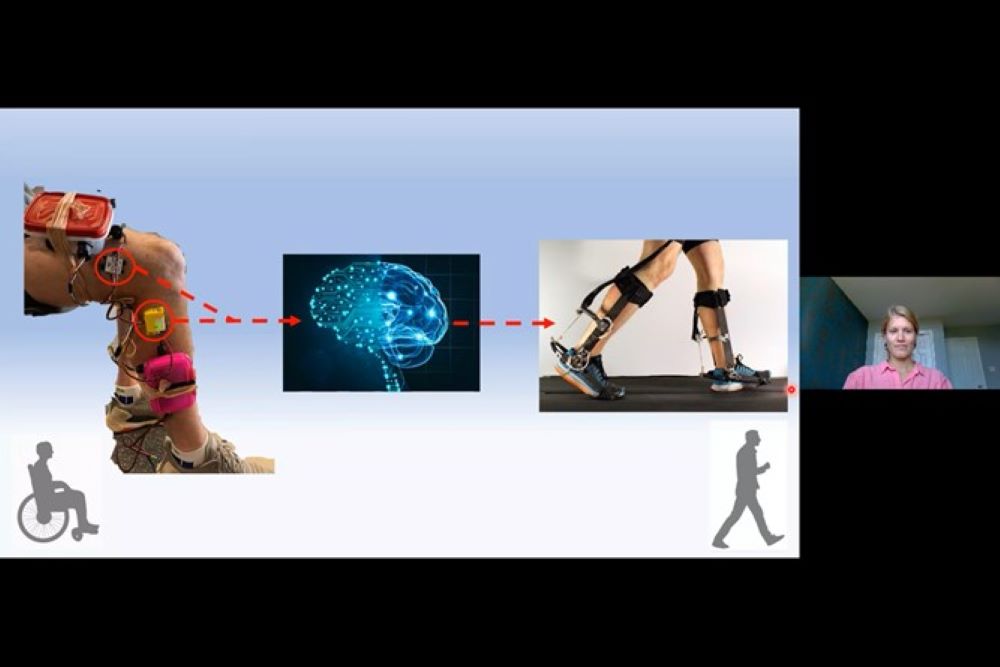 First place winner, Valerie Bauman from the School of Engineering gives her three-minute presentation.
Elements of a sustainable future
Following the impressive student presentations, viewers attended a panel discussion moderated by Prof. Bill Van Heyst, CEPS Associate Dean (External Relations). Van Heyst was joined by four trailblazers in their fields to discuss the forms of environmental decline that are in urgent need of attention and to build a dialogue about the role of physical scientists and engineers in navigating Earth's future.
The panelists included Prof. Emily Chiang (School of Engineering), Prof. Leanne Chen (Department of Chemistry), Prof. Khurram Nadeem (Department of Mathematics and Statistics), and Senior Vice President of Stantec and U of G alumni, Eric Monteith. After an informative discussion about key sustainability threats and opportunities, Van Heyst asked panelists to reflect on gaps that should be bridged between research topics, disciplines, and industry as we work toward a sustainable future.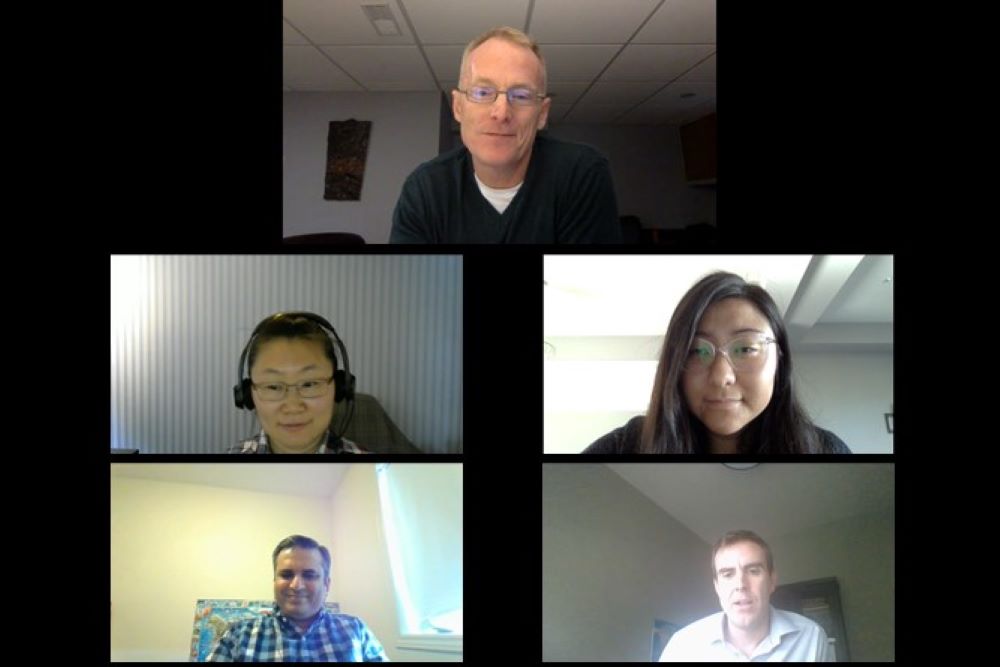 Moderator Bill Van Heyst (top) leads panelists in a discussion of how green technology, scientific research, and industry can help promote sustainable development.
Monteith summed it up well, emphasizing a need to connect research with tangible cultural change. 
"We are on a collision course of population growth, urbanization, financial resource depletion, aging infrastructure, climate change, and an expectation of a standard of living that is potentially unrealistic going forward," said Monteith. "If we can recognize context to a greater degree and apply those aspects into the research, it would help drive a cultural and behavioural shift to protect the environment."
If you could not join us on October 16th, you can still watch Grad Student Research Day on CEPS's Youtube Channel.
Congratulations again to all the student presenters and thank-you to all the other participants!