New Faculty in CARE-AI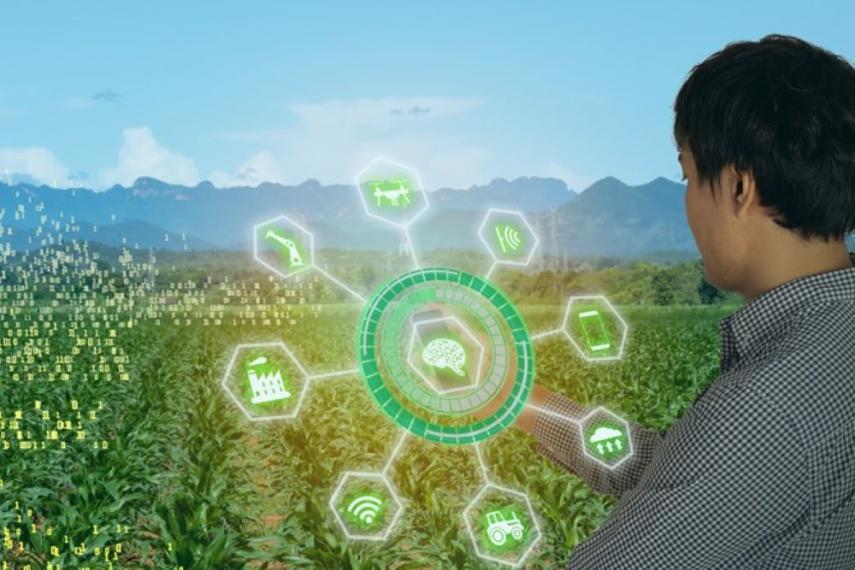 Four new faculty join CARE-AI, poised to explore new questions.
From Google Earth to Netflix to Siri—many technologies that we use in our day-to-day lives are built using artificial intelligence (AI). To harness the potential of such life-altering technologies requires extensive research, collaborative efforts, and careful consideration of ethical issues. Made up of a network of over 90 scholars from across the University of Guelph, the Centre for Advancing Responsible Ethical Artificial Intelligence (CARE-AI) is well-equipped to advance AI research and its responsible deployment. And, in 2020, CARE-AI is pleased to announce the addition of four new affiliate faculty members at the University of Guelph. These faculty come from a variety of disciplines and are tackling AI research from diverse perspectives.
Leaders in Ethics
Philosophy professor Gus Skorburg will take on the role of Co-Academic Director alongside engineering professor Graham Taylor. Skorburg joined the University of Guelph in 2020 and has studied a range of topics related to AI ethics. Based in the Department of Philosophy (College of Arts), his current research investigates the ethical, legal, and social implications of data science, artificial intelligence, and machine learning.
"As co-academic director at CARE-AI, I am excited to lead a collective of talented researchers working on exploring machine learning and AI," says Skorburg. "Collaboration is critical when it comes to exploring AI methodologies, testing new applications, and examining our social responsibilities."
Improved Techniques

From the School of Engineering, Prof. Lei Lei is one of the new affiliated faculty members joining CARE-AI this year. Lei started at U of G in 2020, and her research has an applied methodological focus. She aims to refine machine learning methods to achieve optimal control of the Internet of Things (IoT)—internet-connected objects that can transfer data over a network without human intervention.
"I am excited for the opportunities to collaborate with AI experts through CARE-AI," explains Lei. "I hope to advance research on deep reinforcement learning for autonomous Internet of Things."
Mathematical Perspectives

Having joined the Department of Mathematics and Statistics in 2020, Prof. Mihai Nica works to improve our theoretical understanding of AI technologies through mathematical analyses. His work focuses on Deep Neural Networks (DNNs), which are a set of algorithms underlying machine learning technology. The algorithms are modelled after the human brain and used to recognize patterns. Nica is exploring the mathematical concepts of probability and stochastic processes, and their applications for DNNs.
"CARE-AI is unique in that it extends from mathematics to engineering to philosophy," says Nica. "I'm looking forward to collaborations with other CARE-AI members that bridge the gap between purely mathematical results and real-world applications."
Problem-solving with Data Science

School of Computer Science Prof. Neil Bruce will tackle problems in computer vision, deep-learning, human perception, neuroscience, and visual computing. Bruce's research centres around solving problems by applying machine learning and data science to draw inferences from complex data.
"Much of my recent research has focused on the goal of explainable AI," says Bruce. "With great power comes great responsibility. I am excited to join a unique organization that serves an important role in the governance and use of AI in a positive manner that can most benefit society while avoiding potential pitfalls."
"Each of these new faculty members will bring a unique perspective to questions surrounding artificial intelligence," says Graham Taylor, the co-Academic Director of CARE-AI. "We are thrilled to welcome them to CARE-AI, and excited to watch their novel collaborative research unfold."