Joshua August (Gus) Skorburg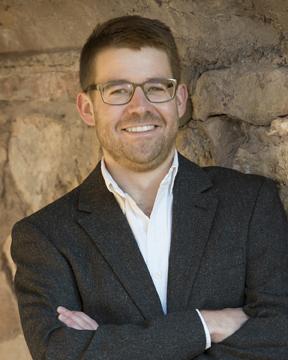 Bio
My full name is Joshua August Skorburg, but I go by "Gus".
I'm currently Associate Professor of Philosophy and Co-Academic Director of the Centre for Advancing Responsible and Ethical Artificial Intelligence (CARE-AI). I am also a Faculty Affiliate at the One Health Institute.
I moved to the University of Guelph in January 2020. I came from Duke University, where I taught ethics in the Interdisciplinary Data Science program and the Quantitative Management program in the Fuqua School of Business. I received my PhD in Philosophy from the University of Oregon in 2017. Before my graduate study in philosophy, I worked briefly in television news. 
---
---
Research
In general, I work on a wide range of topics in applied ethics (bioethics, AI ethics, neuroethics, business ethics) and moral psychology (virtue theory, philosophy of cognitive science, experimental philosophy). Much of my published work has explored the philosophical implications of our interdependence with other agents and with information technology.
At present, I'm working on several projects involving the ethical, legal, and social implications of data science, artificial intelligence, and machine learning. More specifically, I'm interested in how these technologies have given rise to new methods (such as mHealth, digital phenotyping, computational psychiatry, computational social science, etc.) which may or may not fit into existing ethical and epistemological frameworks.
I also maintain active interests and collaborations in more "traditional" philosophical areas like virtue ethics, virtue epistemology, American pragmatism, and the philosophy of mind/cognitive science.
---
---
Education
PhD Philosophy, University of Oregon (2013-2017)
MA Philosophy, University of Toledo (2010-2012)
BS Journalism, Southern Illinois University Carbondale (2006-2009)
Previous Positions
Duke University Postdoctoral Associate, Department of Philosophy, Kenan Institute for Ethics, Social Science Research Institute (2018-2019)
Duke University Adjunct Professor, Fuqua School of Business (2018- )
---
---
Publications 
(Where available, I have linked to the PhilPapers Index below. But if you are unable to access any of my papers, just e-mail me and I will happily send you a .pdf)
Journal Articles (* denotes advisee)
Book Chapters
Earp, B., Skorburg, J.A., Hannikainen, I., & Everett, J.A.C. (forthcoming). Experimental philosophical bioethics and personal identity. In K. Tobia (Ed.) Advances in experimental identity and the self. Bloomsbury.
Everett, J.A.C., Skorburg, J.A., Livingston, J.L., Chituc, V., Crockett, M.J. (forthcoming). For whom do moral changes matter?: The influence of change type, direction, and target on judgments of identity persistence. In K. Tobia (Ed.) Advances in experimental identity and the self. Bloomsbury.
Everett, J.A.C., Skorburg, J.A. & Livingston, J.L. (2022). Me, my (moral) self, and I. In In F. DeBrigard & W. Sinnott-Armstrong (Eds.) Neuroscience and Philosophy, 111-138. MIT Press [link]
Skorburg, J.A. & Friesen, P. (2022). Ethical issues in text mining for mental health. In M. Dehghani & R. Boyd (Eds.) The Atlas of Language Analysis in Psychology, 531-550. Guilford Press. [link]
Nadelhoffer, T., Graves, R., Skorburg, J.A., Leary, M., & Sinnott-Armstrong, W. (2020). Partisanship, Humility, and Polarization. In M.P. Lynch & A. Tanesini (Eds.) Polarisation, Arrogance, and Dogmatism: Philosophical Perspectives, 175-192. Routledge. [link]
Skorburg, J.A. & Sinnott-Armstrong, W. (2020). Some ethics of deep brain stimulation. In D. Stein & I. Singh (Eds.) Global Mental Health and Neuroethics, 117-132. London: Elsevier. [link]
Skorburg, J.A. & Alfano, M. (2018). Implications for virtue epistemology from psychological science: Intelligence as an interactionist virtue. In H. Battaly (Ed.), Handbook of Virtue Epistemology, 433-445. New York: Routledge. [link]
Alfano, M. & Skorburg, J.A. (2017). Extended knowledge, the recognition heuristic, and epistemic injustice. In D. Pritchard et al. (Eds.), Extended Epistemology, 239-256. Oxford University Press. [link]
Skorburg, J.A. (2016). Pragmatism, embodiment, extension. In R. Madzia & M. Jung (Eds.), Pragmatism and Embodied Cognitive Science: From Bodily Intersubjectivity to Symbolic Articulation, 33-54. Berlin: De Gruyter. [link]
Alfano, M. & Skorburg, J.A. (2016). The embedded and extended character hypotheses. In J. Kiverstein (Ed.), The Routledge Handbook of Philosophy of the Social Mind, 465-478. New York: Routledge. [link]
---
---
Teaching
Virtual Office Hours: By appointment
Upcoming courses (Winter 2023)
PHIL 3370: Ethics of Artificial Intelligence
PHIL 6760: Data Science Ethics
Previously taught undergraduate courses
PHIL 2120: Ethics
PHIL 3290: Advanced Ethical Theory
Previously taught graduate courses
PHIL 6760: Science & Ethics
---
---
Recent and Upcoming Talks
Panel: "Competing solutions for building ethical AI" at the Cognitive Science Society, Toronto, ON (July 2022)
"Ethical issues in social media data mining" at the 8th International workshop on Mining Actionable Insights from Social Networks (MAISoN 2022)
"Human rights, human resources, and hiring algorithms" at the Hoffman Center for Business Ethics, Bentley University
"Don't believe the hype: Ethical and epistemic issues in digital health" at the Bioethics Interest Group, National Institutes of Health
"Extended Health" at the University of Maine Institute of Medicine: Microbes and Social Equality Speaker Series.
"Digital Mental Health Responses to COVID-19: Some Anticipatory Ethical Analyses" at the 10th Annual Western Michigan University Medical Humanities Conference (with Josephine Yam)