Joshua August (Gus) Skorburg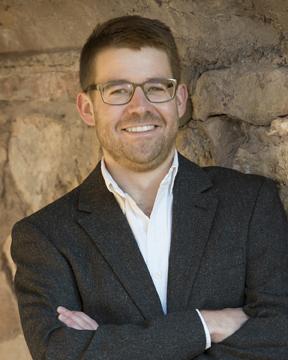 Bio
My full name is Joshua August Skorburg, but I go by "Gus".
I'm currently Assistant Professor of Philosophy and Co-Academic Director of the Centre for Advancing Responsible and Ethical Artificial Intelligence (CARE-AI). I am also a Faculty Affiliate at the One Health Institute.
I moved to the University of Guelph in January 2020. I came from Duke University, where I taught ethics in the Interdisciplinary Data Science program and the Quantitative Management program in the Fuqua School of Business. I received my PhD in Philosophy from the University of Oregon in 2017. Before my graduate study in philosophy, I worked briefly in television news. Outside of work, I enjoy cycling, weightlifting, basketball, tennis, camping, bluegrass, beer, and cats.
---
---
Research
In general, I work on a wide range of topics in applied ethics (bioethics, AI ethics, neuroethics, business ethics) and moral psychology (virtue theory, philosophy of cognitive science, experimental philosophy). Much of my published work has explored the philosophical implications of our interdependence with other agents and with information technology.
At present, I'm working on several projects involving the ethical, legal, and social implications of data science, artificial intelligence, and machine learning. More specifically, I'm interested in how these technologies have given rise to new methods (such as mHealth, digital phenotyping, computational psychiatry, computational social science, etc.) which may or may not fit into existing ethical and epistemological frameworks.
I also maintain active interests and collaborations in more "traditional" philosophical areas like virtue ethics, virtue epistemology, American pragmatism, and the philosophy of mind/cognitive science.
Recently Funded Projects
The epidemic within the pandemic: Ethical and legal issues in digital mental health responses to COVID-19 
Description: Social distancing is necessary to slow the spread of COVID-19. But the knock-on effects of social distancing (economic recession, less community support, more stress) are risk factors for mental illness. This project addresses what has been called "the mental health epidemic within the coronavirus pandemic." Before the pandemic, demand for mental health services outstripped the supply of clinicians. In the pandemic's wake, we will face difficult questions about how to provide mental health services to everyone who needs them. A natural solution is "digital psychiatry", which advocates for things like tele-medicine, smartphone therapy, automated analysis of social media posts, or symptom monitoring via smartwatches. Many services have recently and rapidly migrated to these digital platforms. However, relatively little is known about the efficacy of these digital approaches to mental health. This project aims to understand better the efficacy of digital psychiatry, so that ethical and legal implications can be properly assesed.
---
---
Education
PhD Philosophy, University of Oregon (2013-2017)
MA Philosophy, University of Toledo (2010-2012)
BS Journalism, Southern Illinois University Carbondale (2006-2009)
Previous Positions
Duke University Postdoctoral Associate, Department of Philosophy, Kenan Institute for Ethics, Social Science Research Institute (2018-2019)
Duke University Adjunct Professor, Fuqua School of Business (2018-2019)
---
---
Publications 
(Where available, I have linked to my PhilPapers Index below. But if you are unable to access any of my papers, just e-mail me and I will happily send you a .pdf)
Journal Articles
Sinnott-Armstrong, W. & Skorburg, J.A. (forthcoming). How AI can AID bioethics. Journal of Practical Ethics.
Skorburg, J.A. (2020). What counts as 'clinical data' in machine learning healthcare applications? American Journal of Bioethics, 20(11), 27-30. [link]
Skorburg, J.A., Sinnott-Armstrong, W., Conitzer, V. (2020). AI methods in bioethics. American Journal of Bioethics: Empirical Bioethics, 11(1), 37-39. [link]
Everett, J.A.C., Skorburg, J.A., & Savulescu, J. (2020). The moral self and moral duties. Philosophical Psychology, 33(7), 924-945. [link]
Morar, N. & Skorburg, J.A. (2020, co-first authors). Why we never eat alone: The overlooked role of microbes and partners in obesity debates in bioethics. Journal of Bioethical Inquiry, 17(1), 435–448 [link]
Skorburg, J.A. (2019). Where are virtues? Philosophical Studies, 176(9), 2331-2349. [link]
Earp, B., Skorburg, J.A., Everett, J.A.C., Savulescu, J. (2019). Addiction, identity, morality. American Journal of Bioethics: Empirical Bioethics, 10(2), 136-153. [link]
Morar, N. & Skorburg, J.A. (2018, co-first authors). Bioethics and the hypothesis of extended health. Kennedy Institute of Ethics Journal, 28(3), 341-376. [link]
Skorburg, J.A. (2017). Jane Addams as experimental philosopher. British Journal for the History of Philosophy, 26(5), 918-938. [link]
Skorburg, J.A. (2017). Lessons and new directions for extended cognition from social and personality psychology. Philosophical Psychology, 30(4), 458-480. [link]
Morar, N. & Skorburg, J.A. (2017). Relational agency: Yes - but how far? American Journal of Bioethics: Neuroscience, 8(2), 83-85. [link]
Skorburg, J.A. (2017). Review of Chris Abel, "The extended self: Architecture, memes, and minds". Environmental Philosophy, 14(1), 151-53. [link]
Morar, N. & Skorburg, J.A. (2016). Toward an ecological bioethics. American Journal of Bioethics, 16(5), 35-37. [link]
Skorburg, J.A. (2013). Beyond embodiment: John Dewey and the integrated mind. The Pluralist, 8(3), 66-78. [link]
Book Chapters
---
---
Teaching
Virtual Office Hours: By appointment
Upcoming undergraduate courses (Fall 2020)
PHIL 2120: Ethics
PHIL 3290: Advanced Ethical Theory
Previously taught graduate courses
PHIL 6760: Science & Ethics
---
---
Recent and Upcoming Presentations
"Digital Mental Health Responses to COVID-19: Some Anticipatory Ethical Analyses" at the 10th Annual Western Michigan University Medical Humanities Conference (with Josephine Yam)