Centre for Scottish Studies

The Centre for Scottish Studies at the University of Guelph is the oldest and most eminent academic unit in North America to carry out research, graduate training and teaching on Scottish history and Scottish culture, with special emphasis on the history of the Scottish Canadian community. Our Graduate Program was founded in 1968 and we are proud to host the  Scottish Studies Colloquium, a public day conference held twice each year for the presentation of current research by graduate students and scholars from Scotland, Canada and elsewhere around the world.
We began publishing Scottish Tradition in 1971, which was relaunched as the International Review of Scottish Studies in 2003.  The IRSS is a fully peer-reviewed academic journal and has been publishing as an open access journal since 2006.
In 2004, the Scottish Studies Foundation endowed the position of Chair of Scottish Studies. This was a singular achievement of fundraising and generosity by the Scottish Canadian community which gave us a new lease of life. Both our past and our present international reputation give us pride and we look forward to the many exciting things the future may have in store!
Professor Ted Cowan, 1944-2022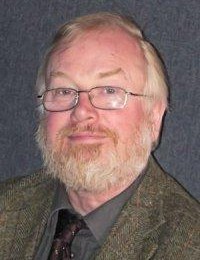 Professor Ted Cowan
was a towering figure in stature and in intellectual influence. At the University of Guelph, where he played a critical and decisive role in continuing the pioneering work of Rev Dr Stanford Reid and others in building Scottish Studies as a field, he was renowned for his bonhomie, his mentorship and his rigorous scholarship.
Ted Cowan delighted the Scottish-Canadian community with his dynamism and erudition: his legacy includes partnerships which established the Scottish Studies Foundation, which has in turn created the first Scottish Studies research chair in North America. From 1979 to 1993 Ted Cowan guided the Scottish Studies programme at Guelph from strength to strength, and epitomised the community-engaged scholar. His studies of early-modern popular culture and belief in Scotland captivated readers, engaged public audiences, and advanced scholarship in the field.
A polymath and gregarious scholar, Ted Cowan was a bright light in the Scottish Studies firmament, a beloved teacher and colleague, and a scholar whose departure for the University of Glasgow—a mark of the international esteem in which has was held—was received with equal parts regret and pride by the Scottish-Canadian community whom he had served so faithfully during his tenure at Guelph. He left a dynamic programme with an international reputation for research excellence, a coterie of exceptional graduates who had benefited from his tutelage, and a wider community whom he had inspired and educated during his time in Canada.
We extend our deepest sympathies to Ted's family on both sides of the ocean. His memory is dear to us at the University of Guelph. We are grateful for the time he spent here, and for all that he did for so many people, and in so many ways, to advance the University's mission to 'improve life'.
Kevin James
Scottish Studies Foundation Chair
Contact Us
The Centre for Scottish Studies office is located in room 1008 of the MacKinnon Extension, in the Department of History. The Centre is staffed on a part-time basis. Please note, the Centre is currently closed in response to COVID-19 and is being staffed remotely. When the Centre is open, visitors are welcome, although it is important to telephone or e-mail in advance to confirm our opening hours on the day of your visit. A collection of Scottish Studies theses completed at the Centre is kept in the office and the Scottish Studies Archival Collection is held at the McLaughlin Library.
Office Staff:
Melissa Turner
(519) 824-4120 x 53209