Susannah Ferreira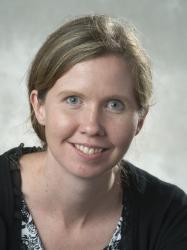 Education
Ph.D. The Johns Hopkins University, 2003
M.A. The Johns Hopkins University, 2000
B.Ed. Queen's University, 1998
B.A. Trent University, 1997
 
Professional
University of Guelph, 2004 - present
Kings College, University of Aberdeen, Lecturer, 2003 - 2004
 
Research
late medieval Spain and Portugal
European overseas expansion, 1300-1600
Crown policy/assimilation of new Christians, 1497-1536 
    areas of research for graduate supervision
medieval and early modern Portugal and Spain
Spanish and Portuguese Inquisitions
    current research
Dr. Ferreira's research has examined political centralization in Portugal during its early overseas expansion, evaluating the motives which led to the creation of its overseas empire. Her present research concerns the cultural assimilation of New Christians in Portugal, many of whom were forcibly converted by the Portuguese crown following the so-called expulsion of Jews and Muslims in 1496-97. 
Publications
The Crown, the Court and the Casa da India: Political Centralization in Portugal 1479-1521 (Leiden: Brill, 2015).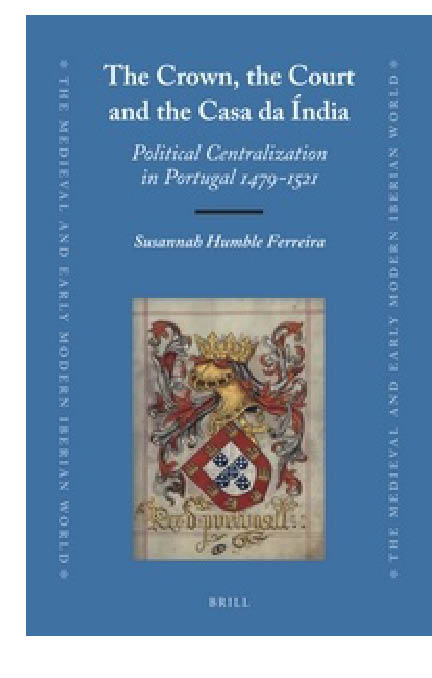 "Inventing the Courtier in Early Sixteenth Century Portugal,"  in Contested Spaces: The Nobility in Early Modern Europe, Matthew Romaniello and Charles Lipp, ed. (Aldershot: Ashgate, 2011).
"Os Castelos e o Conselho Real: Patrocinio Politico em Portugal (1495-1521)," Revista Historia e Ciencias-Sociais (Coimbra, Portugal 2010).
"The Cost of Majesty: Financial Reform and the Development of the Royal Court at the Turn of the Sixteenth Century," in Money Markets and Trade in Late Medieval Europe, edited by Lawrin Armstrong, Ivana Elbl and Martin M. Elbl (Leiden and Boston: Brill, 2007), 210-32.
"O Fardo do Patricinio Real: O Caso do Conde de Tarouca, Mordomo Mor da Casa Real," in Actas de Alta Nobreza e a Fundação da Casa da India (Lisbon: Centro do História Alem Mar, 2004).
"Agents of Political Change: Female Landowners in Portugal at the Turn of the Sixteenth Century," Portuguese Studies Review 13 (2005): 115-34.
"Development of the Portuguese Royal Council in the Reign of D. Manuel I (1495-1521)," Portuguese Studies Review 12, no. 1 (2004): 1-17.
"Prestige, Ideology and Social Politics: The Place of the Portuguese Overseas Expansion in the Policies of D. Manuel (1495-1521)." Itinerario: Journal on the History of European Expansion and Global Interaction 40, no. 1 (2000): 21-45.